Join the Movement
Over 40 years ago, a small but dedicated group of youth workers banded together to form a united front called the Youth Affairs Council of WA.
They were trouble-makers, firebrands and agitators, hell-bent on championing the rights of young people in our state and holding our institutions to account.
That same incendiary spirit runs through all of the work YACWA does today. By becoming a member, you'll be lending your name to a movement more than four decades in the making. Your support enables us to speak truth to power, hold government accountable and fight for more just, fair and equitable society for young Western Australians.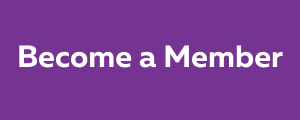 Membership Tiers
YACWA offers five different tiers of membership:
Organisational Memberships: $300 incl. GST
Individual Membership: $38.50 incl. GST (for individuals age 26 and over)
Individual Membership, Young Person: $0 (for individuals aged 15-25)
Life Membership: As voted on by the YACWA membership
Associate Membership: Variable price (for individuals under 15, elected officials and offices of State or Federal Government)
Associate Members receive the same benefits and services as other membership categories, with the exception of voting rights. Read more about the rights of members in the YACWA Constitution.
Membership Perks
By joining the movement and becoming a YACWA member, you're also entitled to a few special perks. You'll be able to:
You can add your voice to YACWA's policy and advocacy initiatives and help shape the lives of WA's young people
Seek specialist guidance from YACWA's Policy & Advocacy team on issues relating to young West Australians
Be the first to know about YACWA's special events, training opportunities and new projects
Access member discounts for flagship events like the WA Youth Awards and our Fairground Conference
Take advantage of our digital channels to amplify your message in support of young people
Vote and stand for election on YACWA's Board and Committees to help shape our governance
Frequently Asked Questions
For how long is my YACWA membership valid?
YACWA membership operates on the financial year calendar, starting at the beginning of July and expiring at the end of the June. Current YACWA memberships will be valid until June 2024.
How do I redeem YACWA Membership benefits like discounted tickets to the WA Youth Awards and the biennial Fairground Conference?
Discounts to flagship YACWA events are available at the point of purchase when tickets go on sale. Simply select "YACWA Member" and your membership discount will be applied to your order.
I'd like to nominate for YACWA's Board. What's the first step?
Become a member! If you're an individual over 25, simply sign up for our annual individual membership. If you're 25 or under, sign up for our free membership. Nominations for our Board open in early November and our Annual General Meeting takes place in early December. Note that in order to sit on a Board, you must be at least 18 years of age at the time of appointment, in accordance with the Corporations Act 2001.
I work for an organisation that's a YACWA member. Can I nominate for the YACWA Board?
If you're an individual member too, yes! Nominations for the YACWA Board require nominees to sign up for an individual membership.
I've previously signed up for a membership as a young person and I'm now over 26. Do I need to sign up again?
Yes. YACWA's complimentary membership is for those 25 years old or younger. Once you've tipped over that quarter-century mark, we kindly ask you become a fee-paying member to take advantage of our membership benefits.
I work for a non-profit, membership-driven organisation like yours. Do you offer reciprocal memberships?
Yes! YACWA maintains reciprocal membership agreements with several peak organisations across the arts, housing, social services and health sectors. Get in touch with us via yacwa@yacwa.org.au , and let us know how our organisations can work together.
I work for a small, under-resourced non-profit. We'd like to become an organisational member but our resources are limited. Do you offer discounted memberships?
Yes. We know that youth workers and youth sector organisations are often under-resourced, so we're open to offering discounted membership to small organisations on a case-by-case basis. Get in touch with us via yacwa@yacwa.org.au and let's talk.
I have another question that's not listed here.
No problem – get in touch with us via yacwa@yacwa.org.au and we'll work to answer your question.