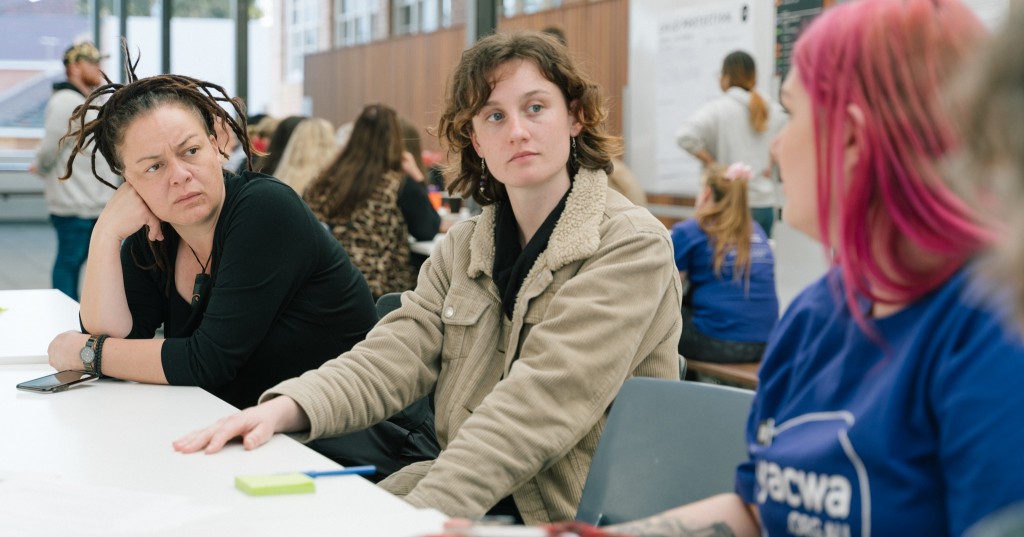 Youth Workers Unite #12: Youth Recovery Framework
9.30 – 11.30am, Wednesday 16 September
Joint metro and regional session
Register via Zoom
This session will unpack the policy priorities of the Recovery Framework, including the experiences of young people this drew on and its recommendations for a pathway forward that addresses new and pre-existing hurt in our community. This is an opportunity to understand the priorities of the youth sector as a whole that have arisen following COVID-19.
The session will include opportunities for collective problem-solving and peer-to-peer networking.
About Youth Workers Unite
Youth Workers Unite is YACWA's COVID-19 resilience and recovery series. Through fortnightly webinars, we empower the youth sector with professional development, advocacy, training and collective problem solving. Find out more at the Youth Workers Unite page.
This webinar is made possible through the support of Lotterywest.