Youth Workers Unite #8: Financial Assistance for Young People Post-COVID-19
Wednesday 1 July, 9.30am-11am
with Amanda Ghouse (Midlas)
Joint metro & regional session
Register via Zoom
As the economic impact of COVID-19 and lockdown hits Australia, young people face unprecedented financial instability and barriers to employment. Significant disruptions to daily life, the rapid changes to welfare payments and the broader effects of the developing economic crisis has made financial literacy and education for young people an imperative component of youth work practice as we navigate the rest of 2020.
In this free webinar, financial counsellor Amanda Ghouse from Midland Information Debt and Legal Advocacy Service (Midlas) will explore the various financial impacts COVID-19 and changes to the welfare system on young people in Western Australia, providing youth workers with tangible ideas and tools to support young people to secure and maintain financial stability.
About Amanda Ghouse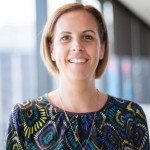 Amanda has over 19 years of Banking and Finance experience and is a qualified Cert IV Trainer and Financial Counsellor. Amanda currently works for Midlas, a 30 year old established not-for-profit organisation based in Midland as a Financial Wellbeing Worker. Her role allows her to deliver financial literacy education workshops, information sessions and coaching to members of the public and supports them to change their behavior and to learn by doing.
About Youth Workers Unite
Youth Workers Unite is YACWA's COVID-19 resilience and recovery series. Through fortnightly webinars, we empower the youth sector with professional development, advocacy, training and collective problem solving. Find out more at the Youth Workers Unite page.
Youth Workers Unite is made possible through the support of the Department of Finance.