Congratulations to the finalists for the 2021 WA Youth Awards. Winners will be announced on Friday 9 April at the WA Museum Boola Bardip.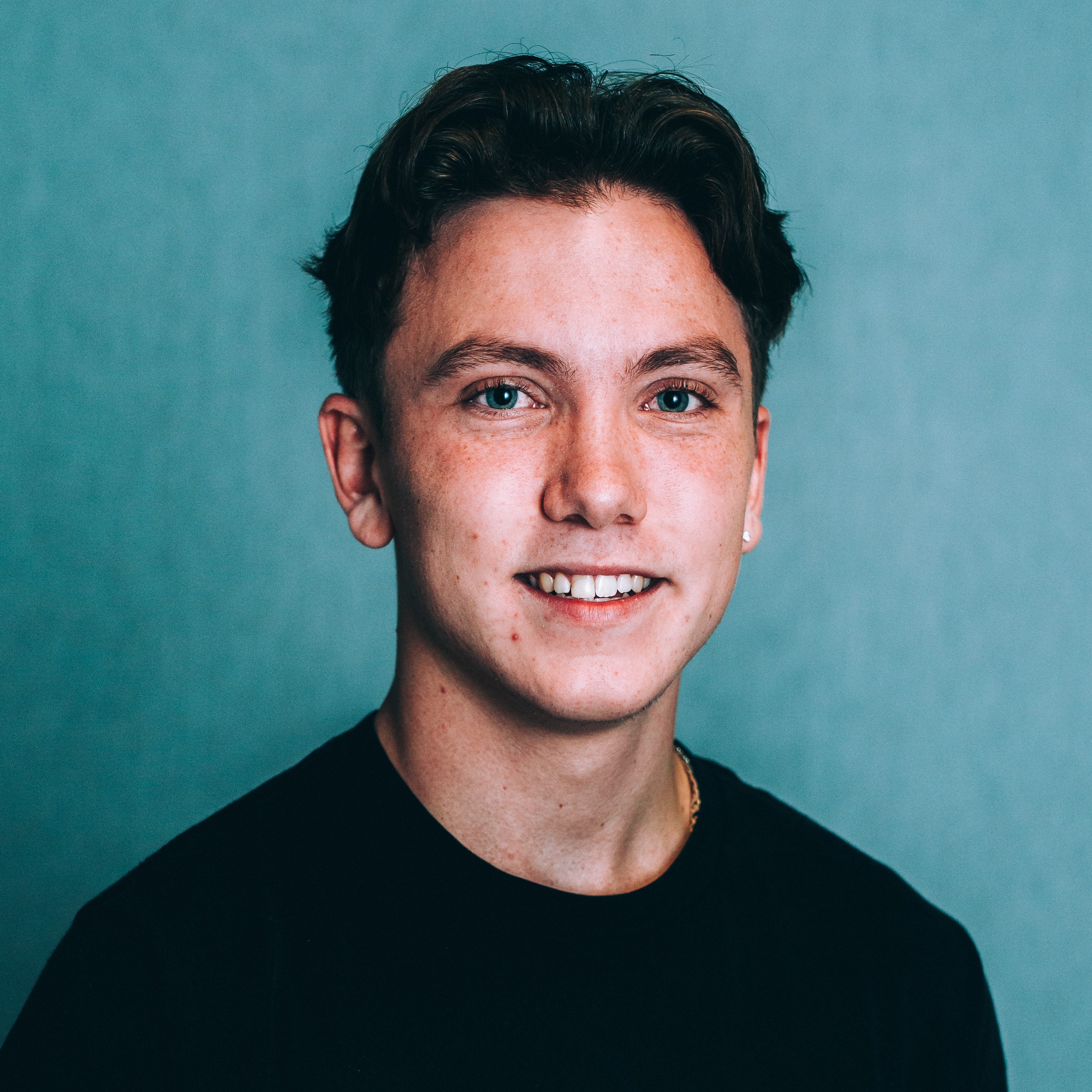 Aiden Campbell
The Commissioner for Children and Young People Participate Award
Aiden has gone over and above to help ensure a better future his peers. His advocacy has included producing, directing and screening a short film, Our Last Hope, to empower and inspire young people to make a positive change in their lifestyle to combat climate change and benefit the planet. Aiden petitioned the City of Wanneroo to declare a climate emergency, which resulted in the City Council becoming a signatory of the WALGA Climate Change Declaration. Late last year, he was a guest speaker at the City of Wanneroo's Youth Climate Forum. He is currently in his fifth year on the Butler College Student Council and is Deputy College Captain. In his spare time, he also volunteers at the Quinns Mindarie Surf Life Saving Club.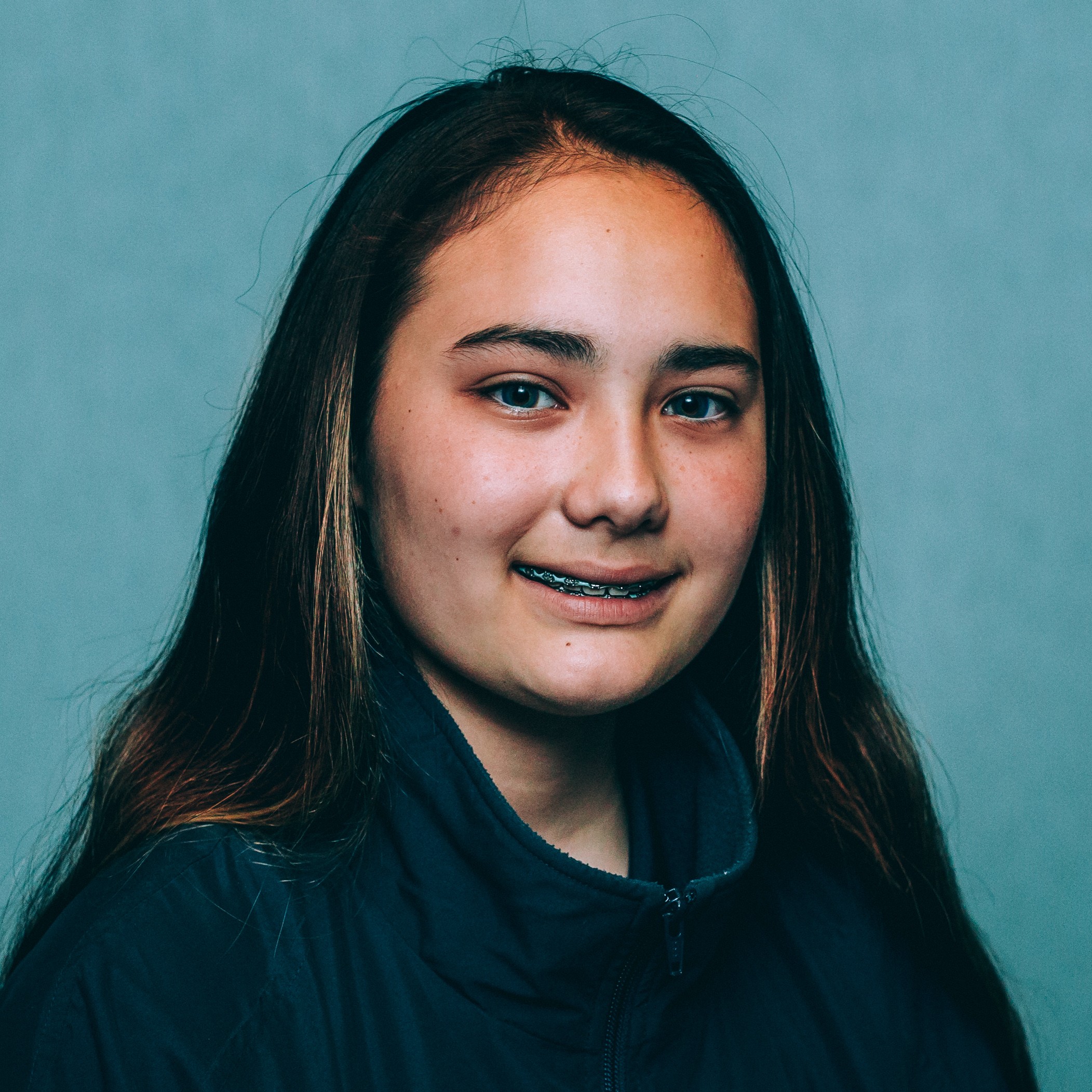 Karen Gregory
The Commissioner for Children and Young People Participate Award
In their young life, Karen has been a paragon of resilience, channelling their energy into peer advocacy and a passion for the sport of wrestling to overcome the challenges they've faced. While working through their own struggles with mental health, Karen noticed that many of their peers were fighting similar battles. They started BASED - Beat Aussie Streets Every Day - to encourage young people to use wrestling as a tool to learn about themselves and address any problems they might be facing. Despite COVID, BASED worked to coordinate beach wrestling events for young people every month in 2020, and recently ran a two-day workshop in the remote town of Cue to engage with local youth. At just 13 years of age, this John Forrest Senior High School student has already become a true leader with their community.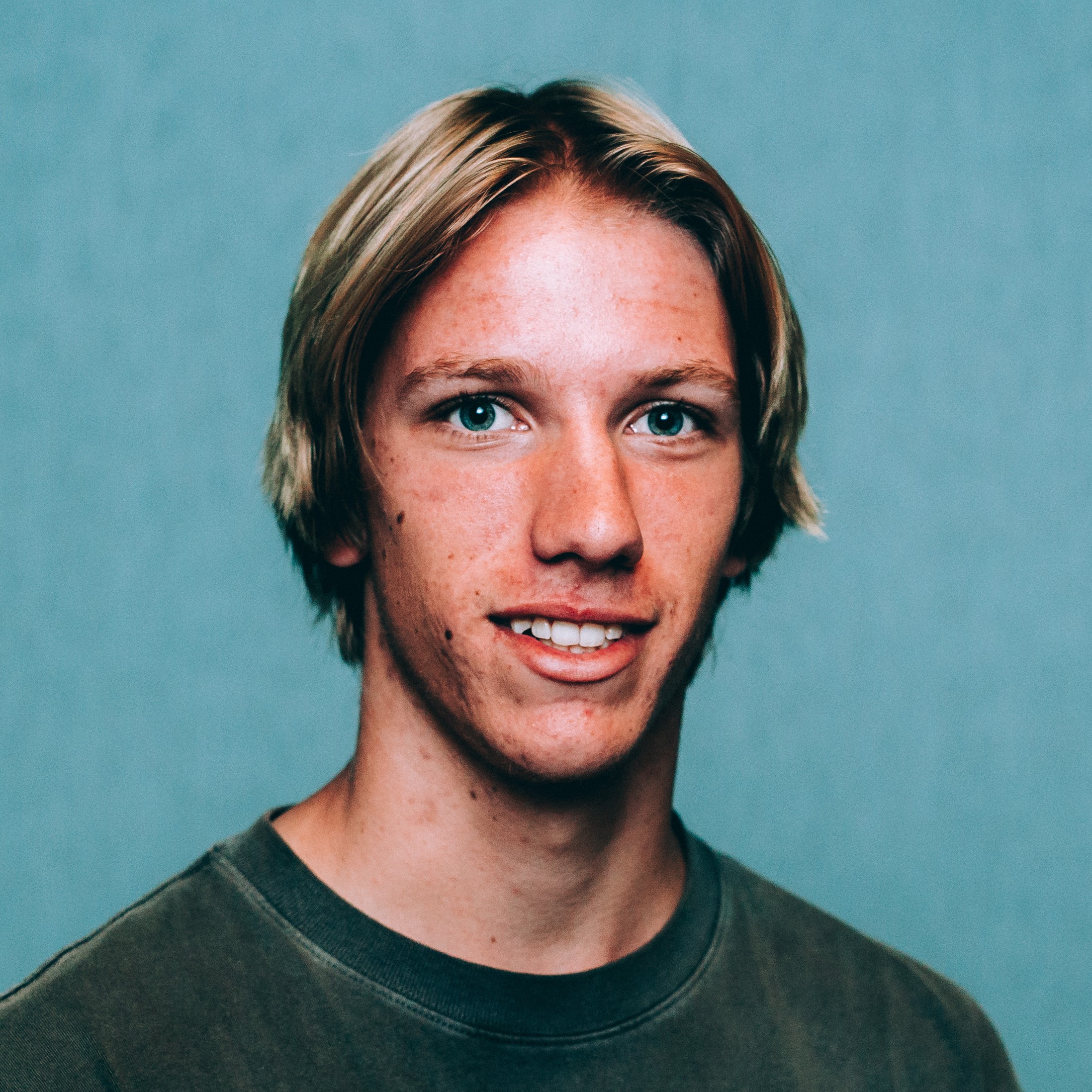 Jordan McIntosh
The Commissioner for Children and Young People Participate Award
Jordan has wanted to be a firefighter from the age of four. Now on the cusp of adulthood, Jordan has achieved that dream. A Year 12 student at Bunbury's Grace Christian School, his contribution to emergency services commenced in 2016, when he enrolled in his school's Emergency Services Cadet Corp. In 2018, he joined the Bunbury Bush Fire Brigade as a cadet, and was an active adult member within three months. Last year, his commitment saw him win the Youth Achievement Award at the 2020 WA Fire and Emergency Services Gala Dinner. He is now a leader of the cadet program within his school and provides training, motivation and encouragement for new members.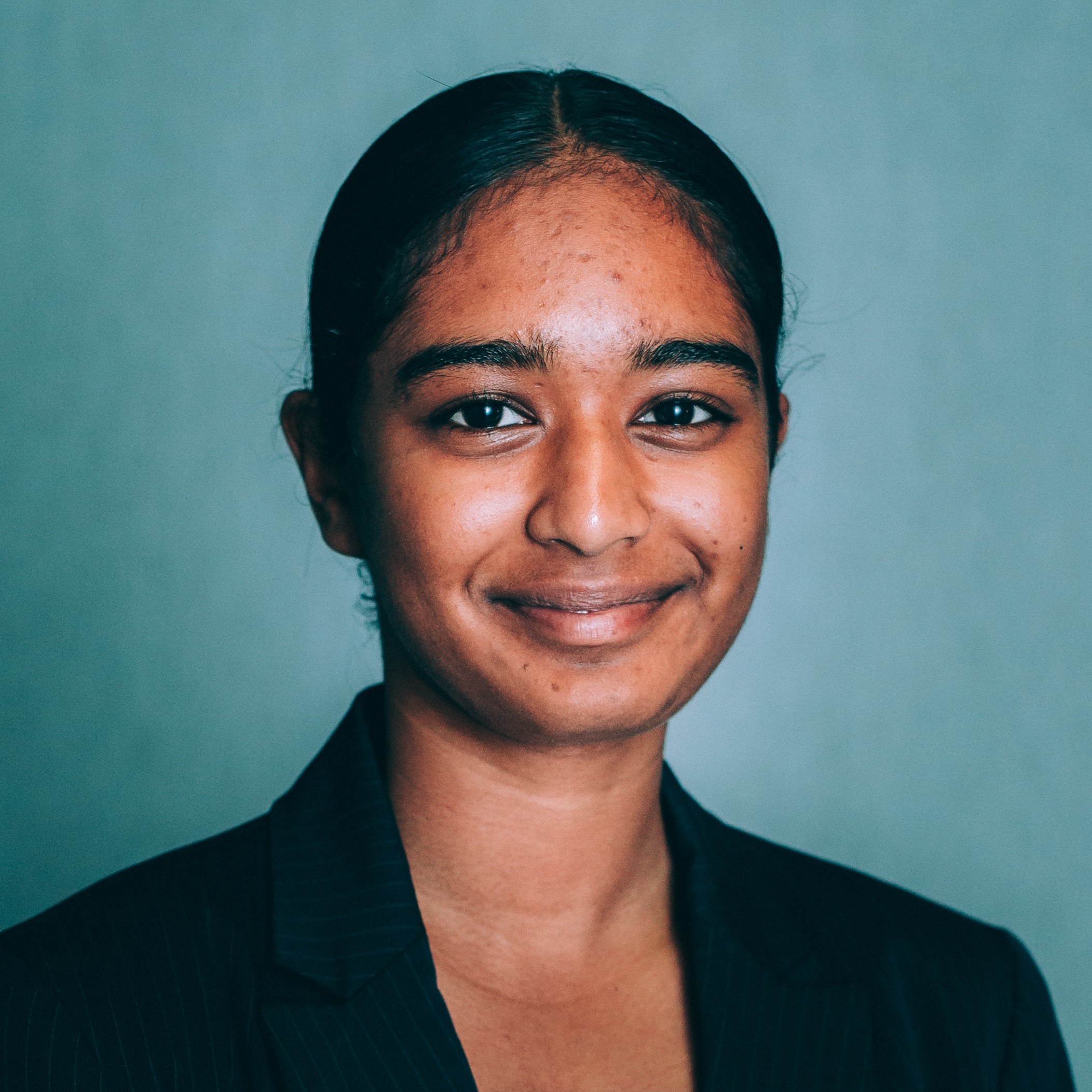 Fatima Merchant
The Commissioner for Children and Young People Participate Award
Fatima is a staunch community champion, continuously dedicating her energy towards positive change for her peers. Despite a busy schedule as Head Girl at Perth Modern School, Fatima always finds time for community work. At school, Fatima committed herself to advocating for - and then developing - a digital student wellbeing program to support the mental health needs of a diverse student body. Outside of school, she is a member of UN Youth Australia, and has attended youth forums on the Trans-Pacific, Gender Equality, ASEAN and Corporate Social Responsibility. She has been a Mental Health Ambassador for WA Charity Zero2Hero for three years, is a part of the Youth Steering Committee for Prevent Support Heal and was a 2020 WA Youth Parliamentarian.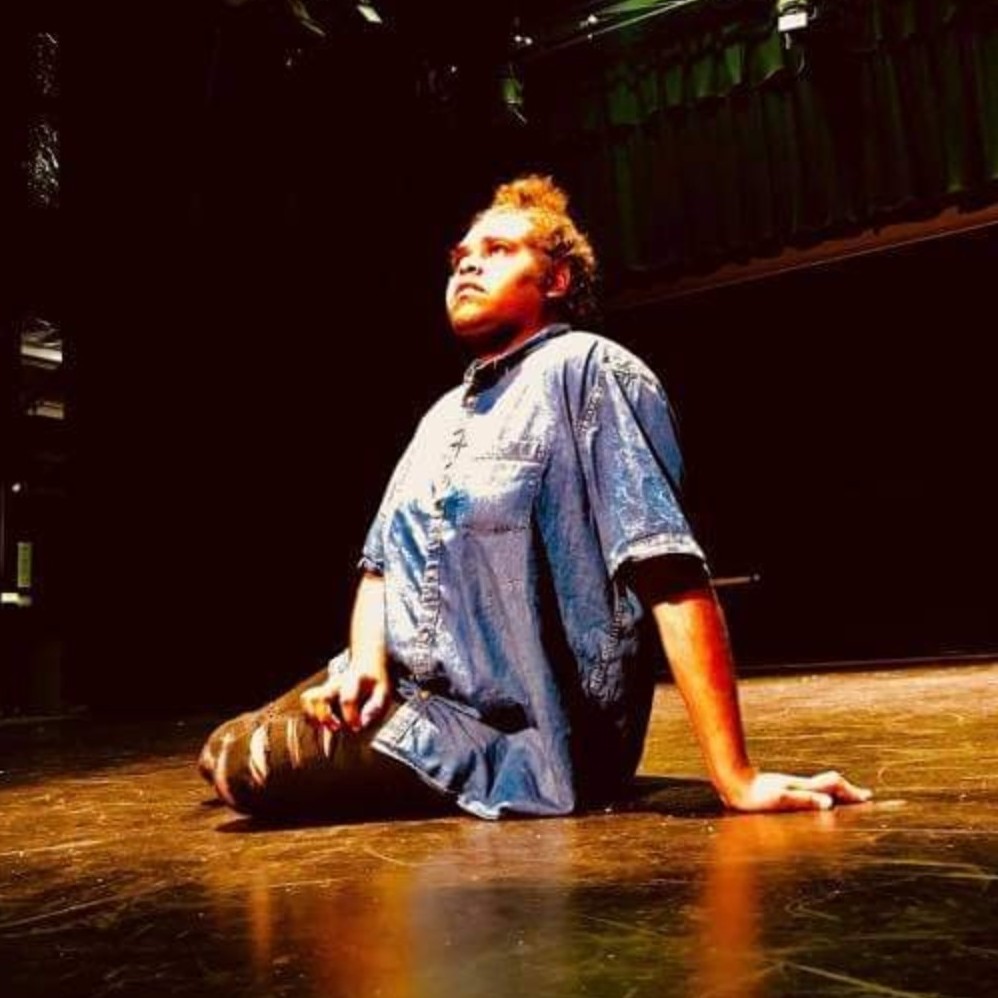 Ronald Dick
Propel Youth Arts WA Creative Contribution
Ronald Dick - or Ronaldo as he is better known within Perth's performing circles - has never doubted what his future career choice would be. Devoted to opera and musical theatre since the age of 10, Ronaldo recently realised a dream when he performed in the male ensemble of Beauty and the Beast at The Regal Theatre. He is connected to his culture and has performed at many NAIDOC events,even scoring a solo spot alongside Archie Roach and the Pigrim Brothers at the Karajini Experience in the Pilbara. Ronald recently won a place at the Aboriginal Music Theatre Course at the West Australian Academy of Performing Arts where he is currently a full-time student.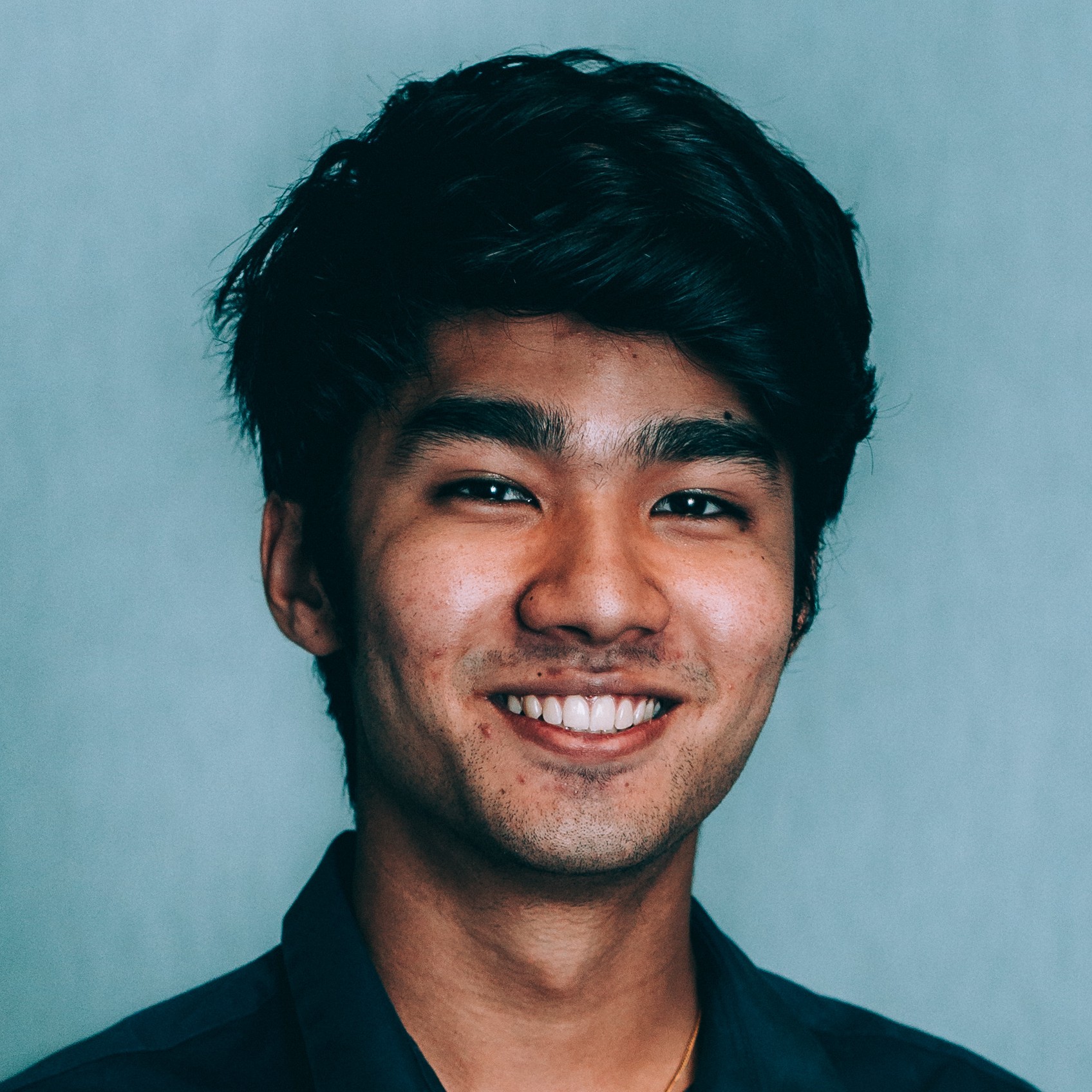 Radheya Jang Jegatheva
Propel Youth Arts WA Creative Contribution
At just 21, Radheya is already an Australian Academy of Cinema and TV Arts nominee and an Academy Awards-qualified filmmaker, with films selected to 26 Academy Award Qualifying Festivals. His animated short film 'The Quiet', starts with an astronaut in space and explores isolation and mental health. The Quiet was longlisted for the 2021 Academy Award for Best Animated Short Film. Another animated short, 'iRony', addressed the dangers of social media was a nominee for Australia's version of the Oscars, the AACTA Awards. This film was played in more than 200 schools across the country. His latest film, 'Painting By Numbers', released in December, warns humanity about the dangers their actions are causing the environment, and has already been selected for two Academy Award Qualifying Festivals.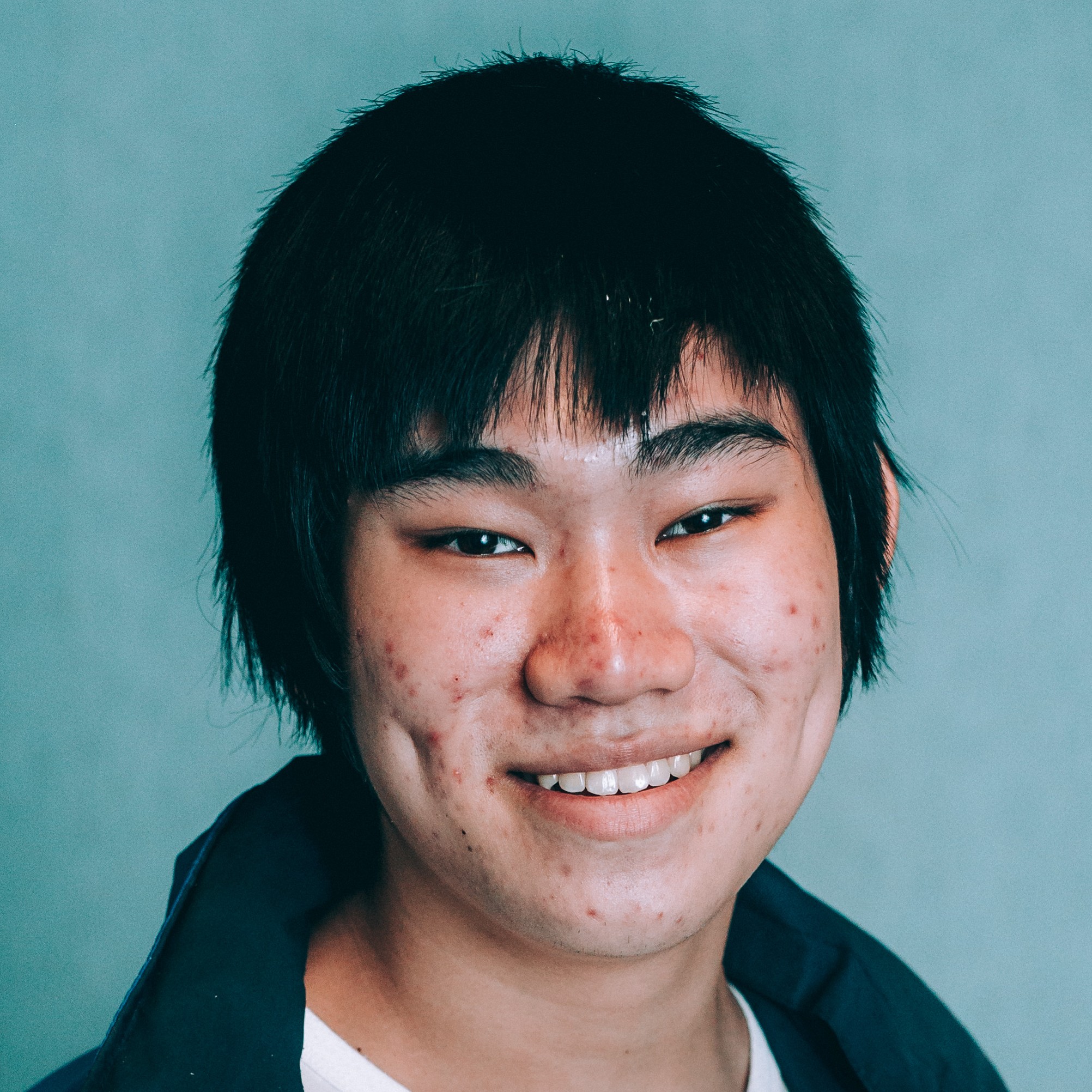 Dylan Chua-Limargana
Propel Youth Arts WA Creative Contribution
Dylan is a young artist with an already impressive résumé. He created the show "Body Rights" as a member of the Western Australian Youth Theatre Company and performed it at the Fringe Festival 2020. The show explores themes of agency and self-determination. He has been an ensemble member for Ngalaka Daa by Yirra Yaakin, and wrote an award-winning piece entitled "Drag" for the Youth on Health Screen Festival 2020. The piece detailed how he uses drag to break and reshape the association of the physical form with the internal self. During Pride 2020, Dylan performed in drag for the event Decolonise Pride organised by Boorloo Justice. His artistic contributions have created a cultural shift within his own community, showcasing personal queer art and exposing a less familiar art form to the people around him.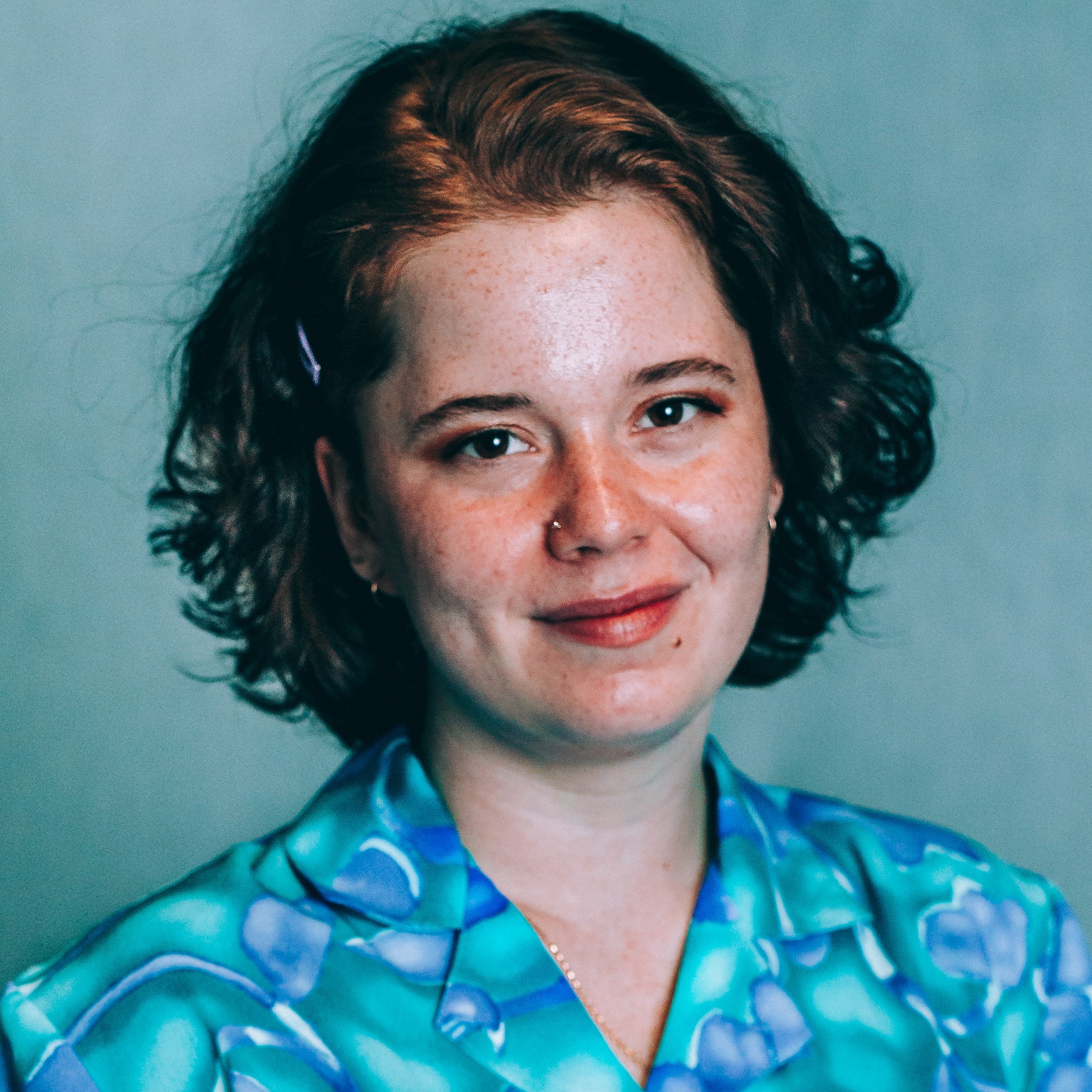 Maddie Godfrey
Propel Youth Arts WA Creative Contribution
Maddie is a writer, performance poet, educator and community facilitator whose prodigious creative output continues to create ripples throughout the Perth community. In their own writing practice, Maddie's work explores healing, trauma and triumph. As a facilitator and educator at Curtin University and through myriad workshops and arts festivals, Maddie spotlights the power of words to connect, heal and make quiet loud, empowering other young artists, elevating their creative output and championing unsung voices. And at just 25, Maddie has performed on some of the world's most famous stages, including The Sydney Opera House, The Royal Albert Hall and St Paul's Cathedral in London.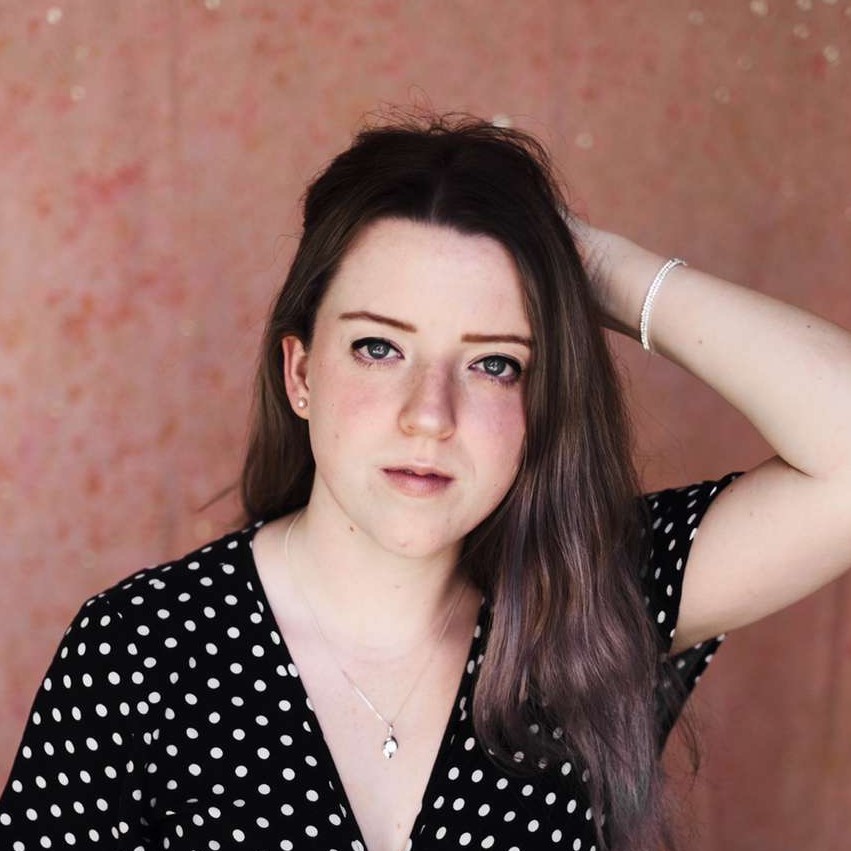 Amy Astill
Mission Australia Young Changemaker Award
Amy Astill is described as having an extraordinary impact on those living around her, and is a young leader doing big things in her community. Being elected as Youth Mayor between 2017 and 2019 provided opportunities to significantly shape the experiences of young people in Kalgoorlie-Boulder. In 2020, Amy coordinated the Goldfields Youth Forum, giving more than 70 young people the opportunity to share their concerns directly with decision-makers including the Minister for Youth. While at high school, Amy was instrumental in establishing a Peer Mentoring program for Year 7 students beginning their high school journey and organised a leadership and empowerment workshop for young women. Amy is currently employed at the Goldfields Women's Health Care Centre, a not-for-profit organisation with a focus on providing vital women's health services in the Goldfields region.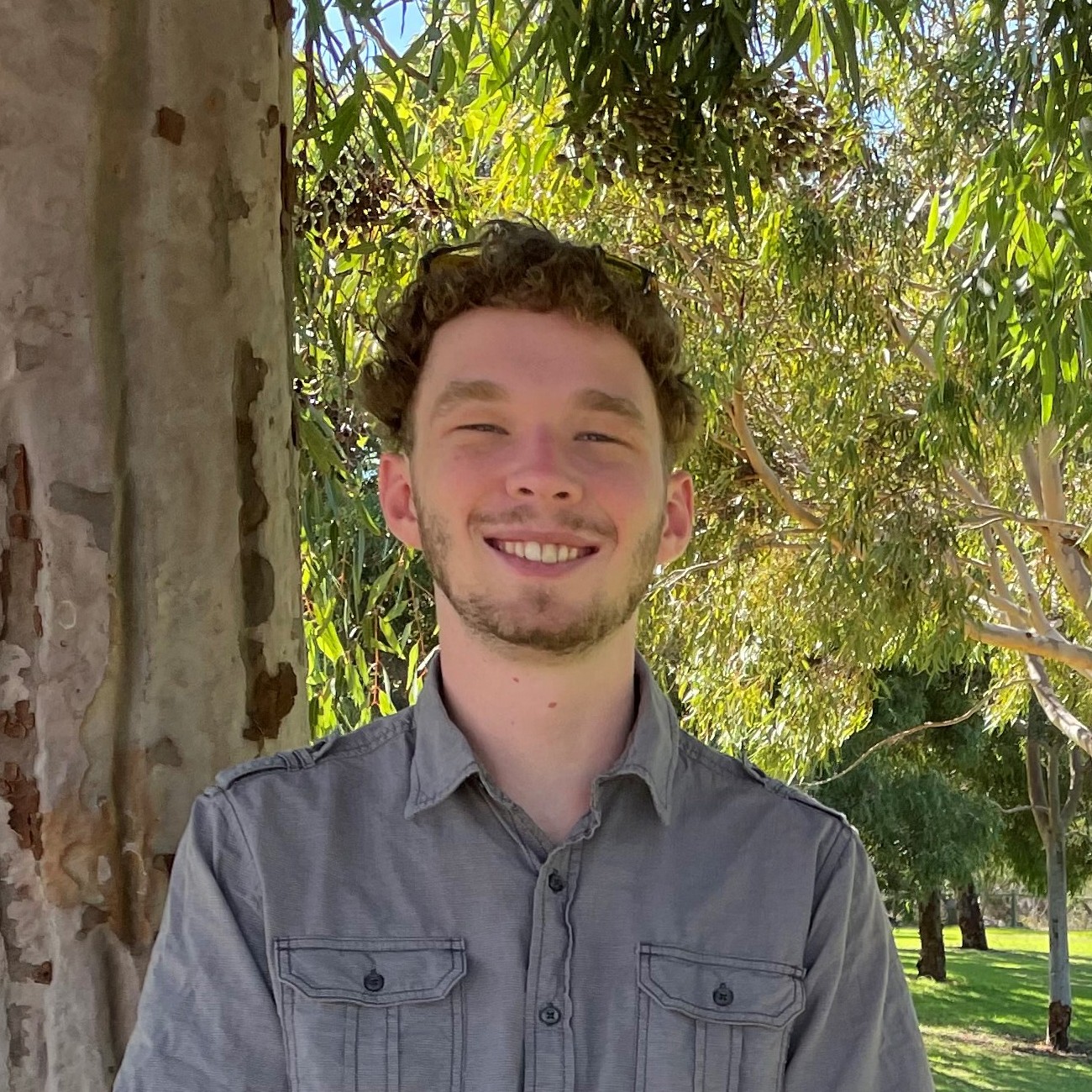 Darcy Garrett
Mission Australia Young Changemaker Award
Darcy is committed to improving the lives of children and young people who enter out-of-home care. He was just five when he was placed into foster care and lived with six different carers until he was 18. Darcy spent many of his formative years volunteering as a young consultant for the CREATE Foundation and working with the Department of Communities as a mentor. He has a demonstrated capacity for skilful advocacy to elevate the voice of young people in care. Darcy's ability to drive change is further demonstrated by his contribution as a member of the Youth Advisory Group with the Home Stretch WA Trial campaign, which saw the State Government extend its commitment for young people in care from the age of 18, out to the age of 21.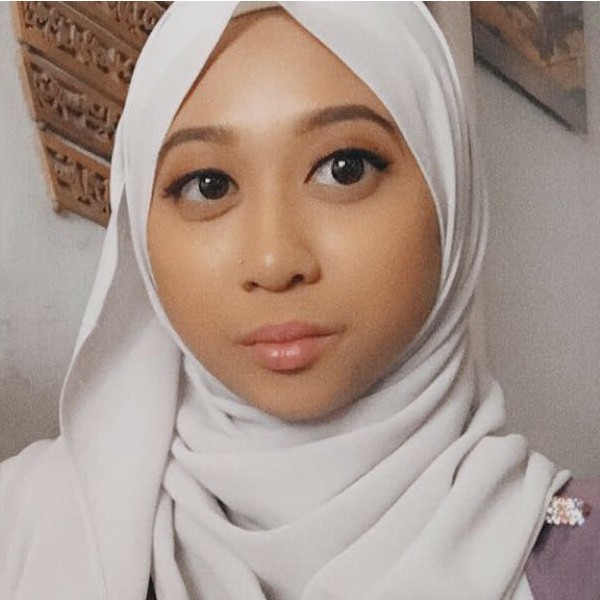 Shazmin Rosli
Mission Australia Young Changemaker Award
Shazmin is a determined and passionate leader with an unmatched dedication to her local community. A proud resident of Christmas Island, Shazmin's passion for change was galvanized by her role in the Christmas Island Youth Summit. The aim of the Summit was to provide skills to young people who had never had the opportunity to realise their potential as leaders. Soon after the event, she co-founded the Christmas Island Youth Association, which aims to ensure young people from Christmas Island are a part of political decisions that impact them, and to advocate for more youth supports on the island such as mental health services. She is now studying a certificate in Youth Work, with a view to being a youth worker in a place that currently has no youth centres or specific youth services.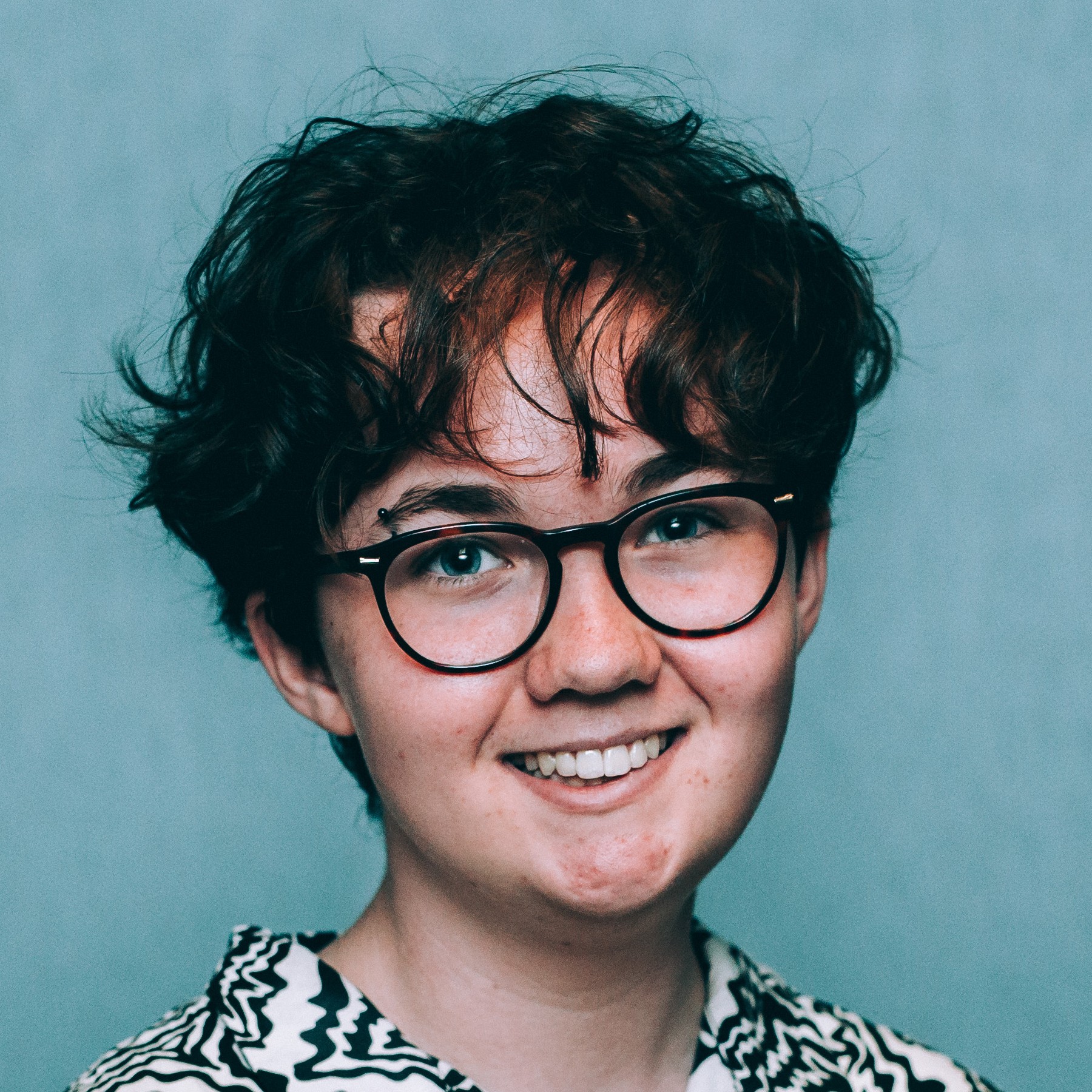 Zavier Wileman
Mission Australia Young Changemaker Award
Zavier is an inspiring young activist whose work covers mental health, LGBTQAI+ rights, environmental justice, youth representation in government and, Indigenous equality. As a transgender queer person who has struggled with his own mental health, Zavier is passionate about fighting improved mental health outcomes for LGBTQIA+ young people. He attended the 2020 Youth Parliament and spoke out against conversion therapy legalisation due to its detrimental impact on the queer community. The State Government has since committed to ban the practice. Zavier is also a committee member of the Subiaco Voice of Youth, part of the Youth Steering Committee for Prevent Support Heal, and is an advocate and ally to the Indigenous Blak Lives Matter movement in Australia and a member of the Perth Modern School Reconciliation Committee.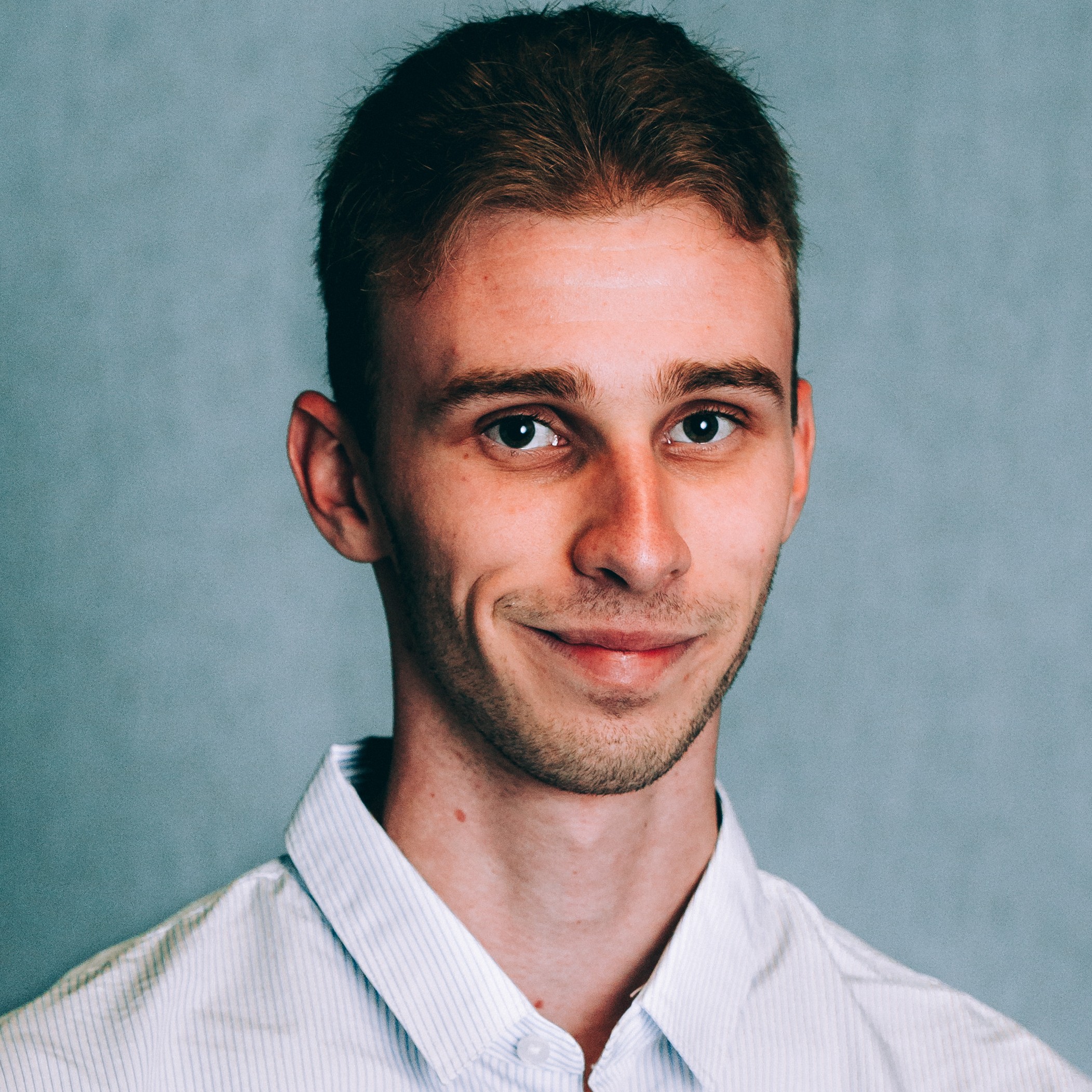 Zac Cawdron
Aboriginal Health Council of WA Positive Achievement Award
Zac has overcome significant hardship to find meaning and strength through art, poetry and music and to create change within at-risk communities. Zac was placed into foster care as a baby, before living with his grandmother from the age of two. Throughout his adolescence and teenage years, Zac battled depression, addiction and housing instability, but with the support of a youth worker, Zac entered a youth detox program before moving into transitional accommodation. It was here he wrote his first book, Desolation Diaries, written to help other young people facing the same challenges. Zac is currently compiling his fifth poetry collection, is writing a philosophy book and has taken on a role within the Youth at Risk Network Action Group, along with Perth Inner City Youth Service's Be Seen And Be Heard Group.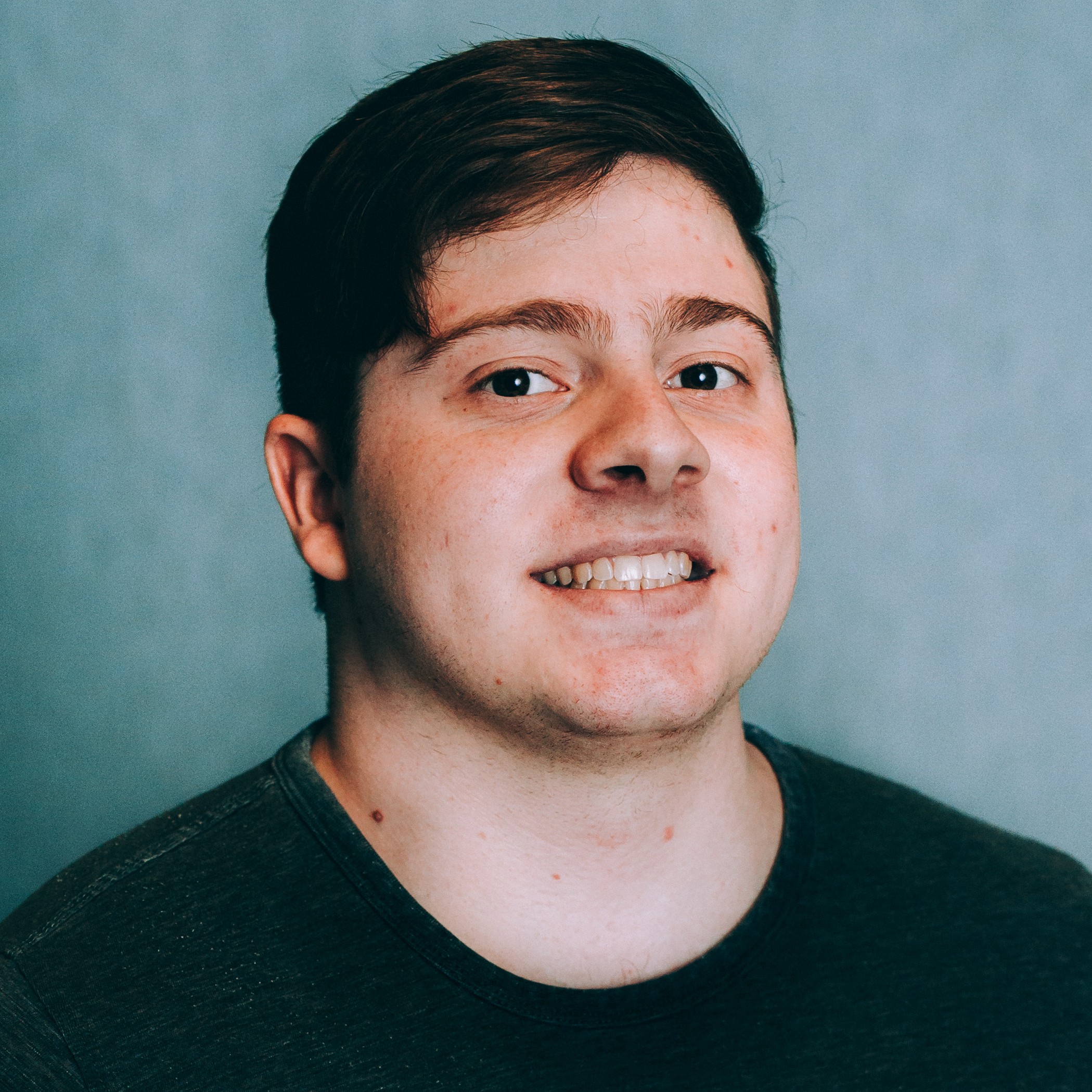 Josh Di Nucci
Aboriginal Health Council of WA Positive Achievement Award
Josh has a passion for advocating for those with lived experience of mental health challenges. In 2012, Josh began to feel that something wasn't quite right and began to develop unusual patterns in his thoughts and behaviours. In 2016, while training as an elite gymnast at the Australian Institute of Sport (AIS) in Canberra, Josh was diagnosed with Obsessive Compulsive Disorder, and his journey in mental health advocacy began. He started speaking to school groups about mental illness, and in mid-2018 while back in Perth, he became a Peer Ambassador with SANE Australia. Josh was recently selected as one of 14 Australian Youth Advocates for Mental Health and has worked with MercyCare to co-design a new youth outreach service aiming to reduce the risk and impact of severe and complex mental illness.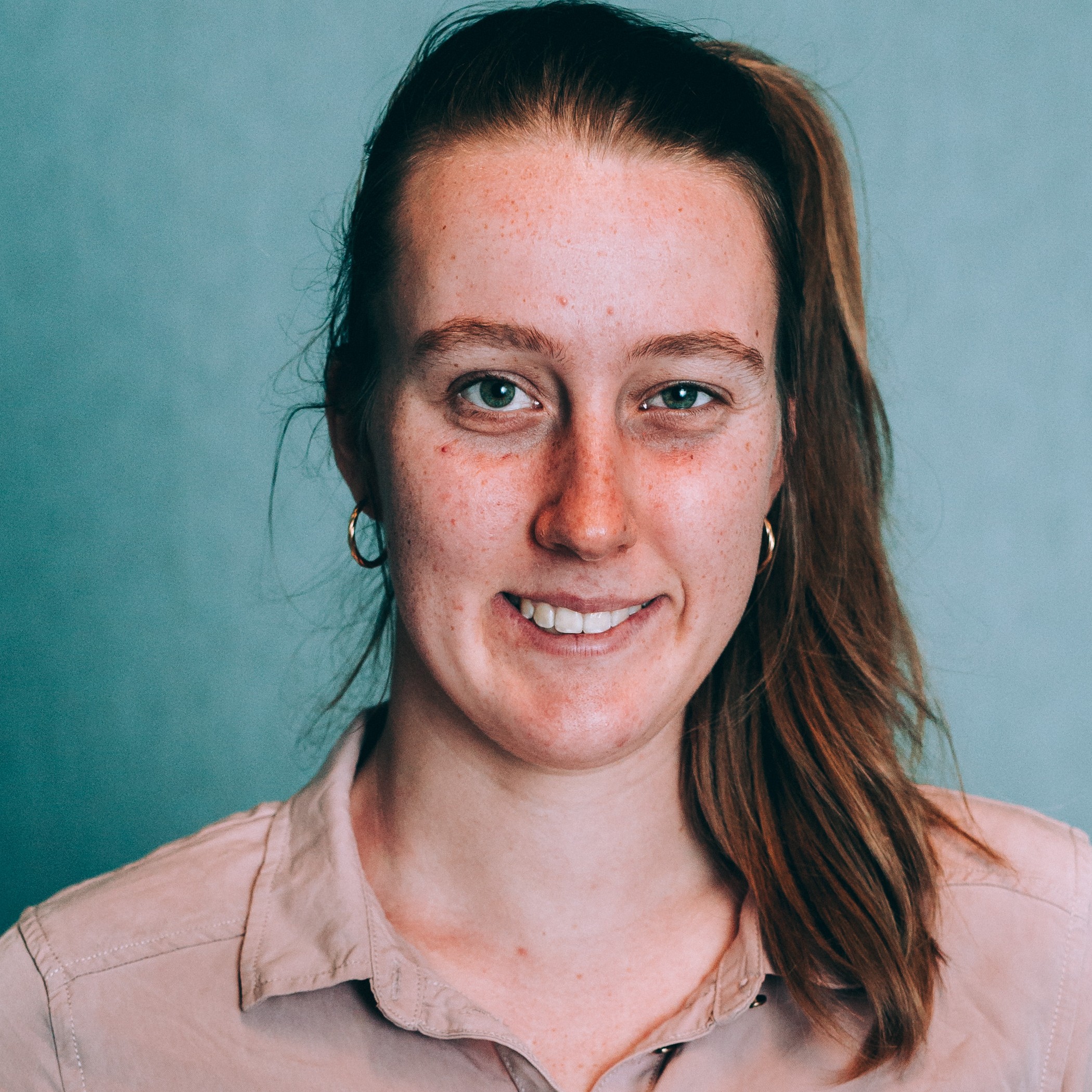 Katherine Garraway
Aboriginal Health Council of WA Positive Achievement Award
Katherine is an avid athlete and advocate for mental health and people living with disability. Born with a rare genetic disorder known as Duplication 15Q Syndrome and Autism Spectrum Disorder, Katherine has shown strength, courage and optimism to fulfil her goals and contribute to her community. She is a Headspace Youth Reference Group member and is a founding member of Connect, a social support group at Headspace for people living with disability and chronic Illness. Katherine is also a Youth Mental Health First-Aider and a member of Champions, a netball team for people with disability, and was selected to represent Western Australia in 2019. Katherine is an inspiration to her peers for her tenacity and her refusal to give up in the face of adversity.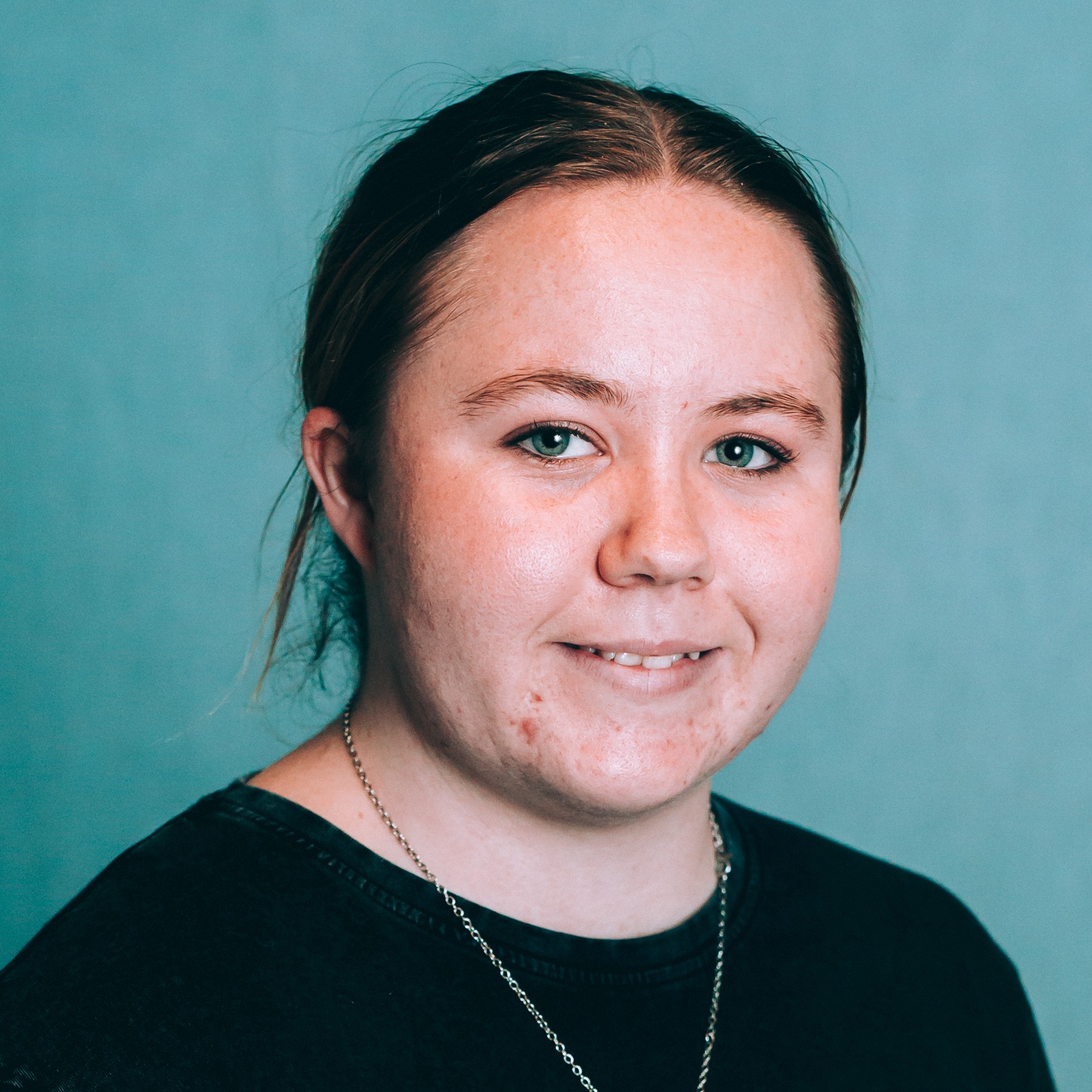 Leanne McGrath
Aboriginal Health Council of WA Positive Achievement Award
Leanne is a determined 18-year-old with a mission to amplify the voices of children and young people with a care experience. With her first-hand knowledge of foster care, residential care and independent living, Leanne is now a committed CREATE Foundation volunteer and regularly advocates for change in the care system. She co-facilitates training workshops, interviews young people for the Voices in Action podcast, and won a place to attend a sector conference in Melbourne, where she presented to 549 attendees. In her own words: "however horrible some of my experiences have been, I'm not embarrassed. I am here today, and this is me."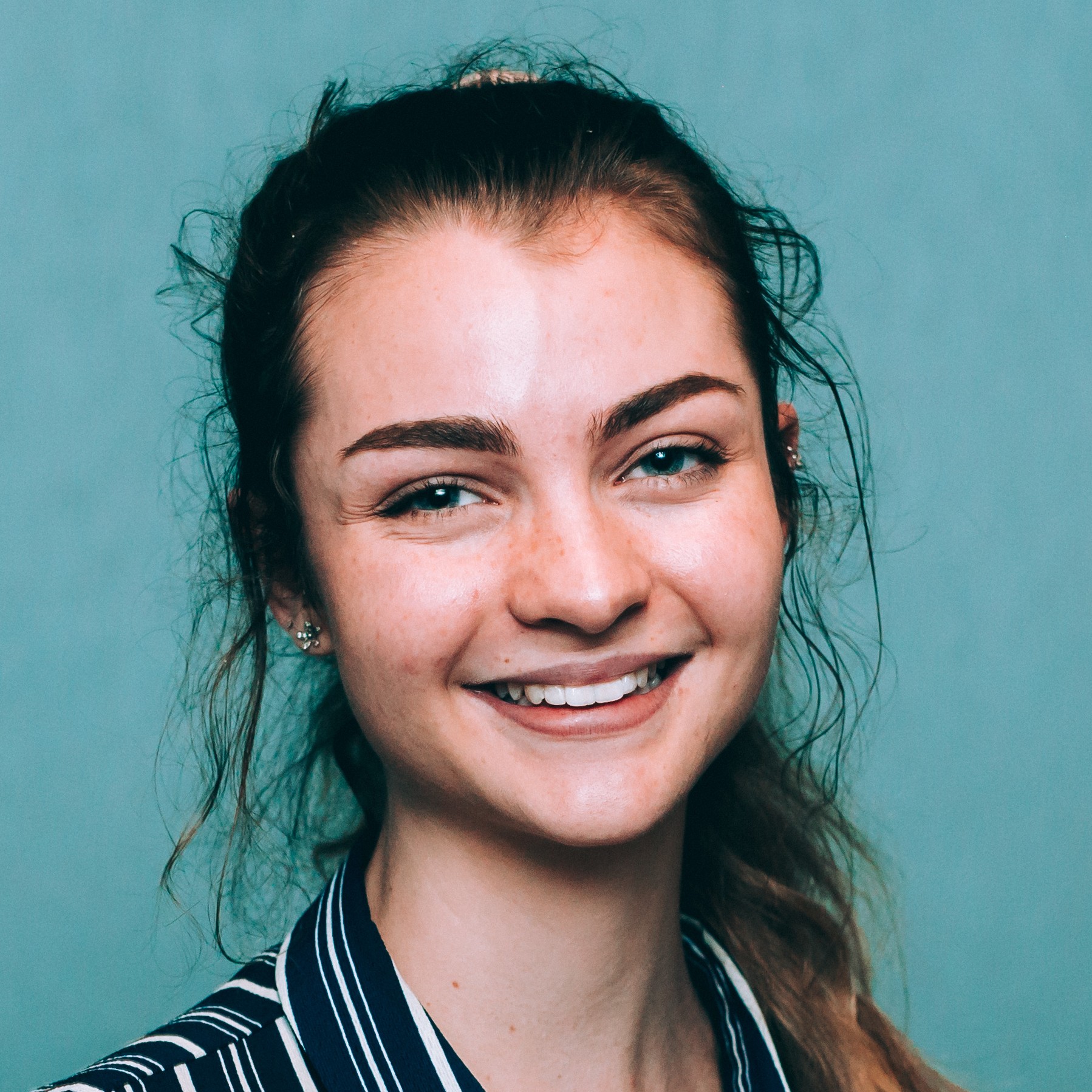 Tessa Gilson
ECU Community Leadership Award
Tessa is a champion for mental health awareness. In 2018, Tessa was appointed Head Girl of Carine High School where she proactively educated her peers on the importance of mental health awareness, as well as the struggles of adolescent experiences in high school. She is a member of the Youth Focus Youth Reference Group, has been involved with Zero2Hero helping to improve the awareness of mental health services among children and young people, and volunteers her time at Mercy Care's Consultation Group. Tessa is currently studying Social Work at Curtin University, and intends to utilise her degree to continue her contribution to youth mental health.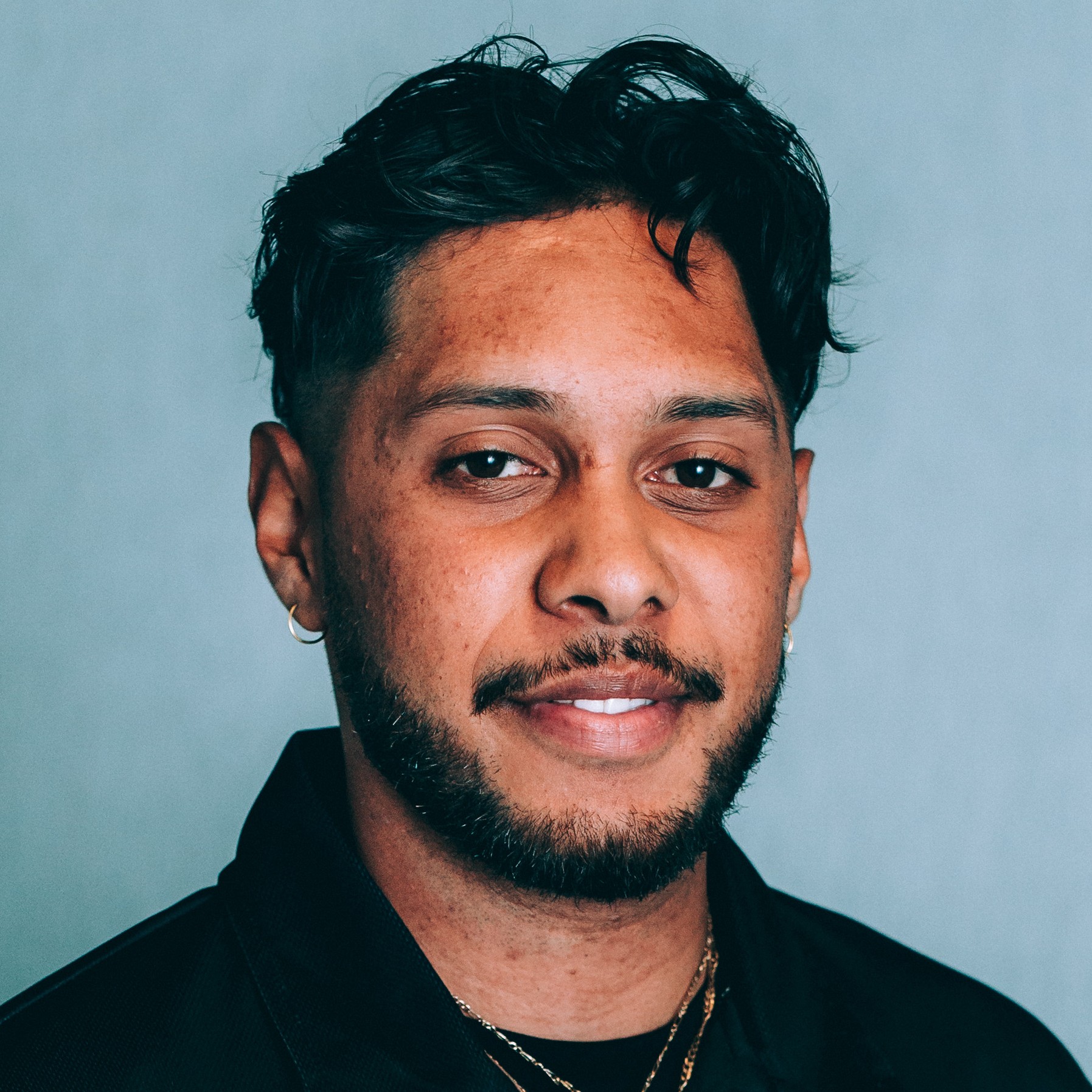 Derek Nannup
ECU Community Leadership Award
Derek is a proud 23-year-old Whadjuk Noongar man who has dedicated his life to strengthening cultural connections for Aboriginal young people. With the permission of his Elders, Derek delivers Noongar workshops in language, dance and leadership. He has worked at Wesley College as the Indigenous Cultural Program Coordinator, with Wungening Aboriginal Corporation as Support Worker for children in care, and is currently employed at the Aboriginal Health Council of WA working in sexual health education. Outside of work, Derek sits on the Mirrabooka Police District Youth Advisory Group and the Youth Educating Peers (YEP) Reference group. Derek also established the Boorloo Indigenous Youth Yarning Circles, a space where young people can meet monthly to practice traditional healing, discuss culture and community issues and talk about how they can address and prevent them.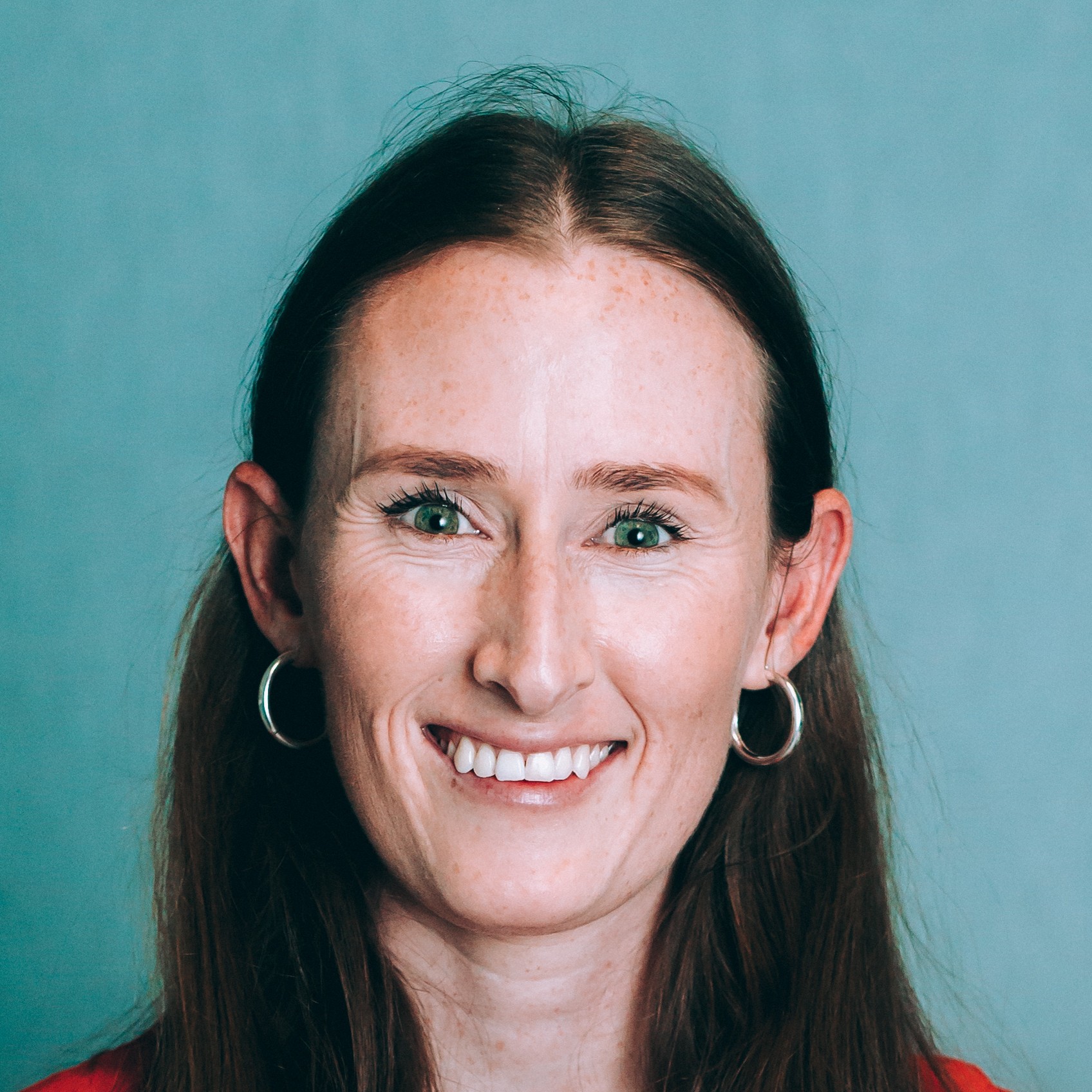 Taylor Watson
ECU Community Leadership Award
At the height of the COVID-19 pandemic, when most large events were cancelled or postponed, Taylor used tenacity, intellect and forward-thinking to ensure that the YMCA Youth Parliament Program 2020 could go ahead. The Youth Parliament Program provides a chance for young people to develop leadership skills and make recommendations to the government on the change young people want. The event, which is normally run as a one-week development camp, was switched to a fully online event. As a volunteer, Taylor successfully led the development and implementation of the event as an online leadership program for 59 young people.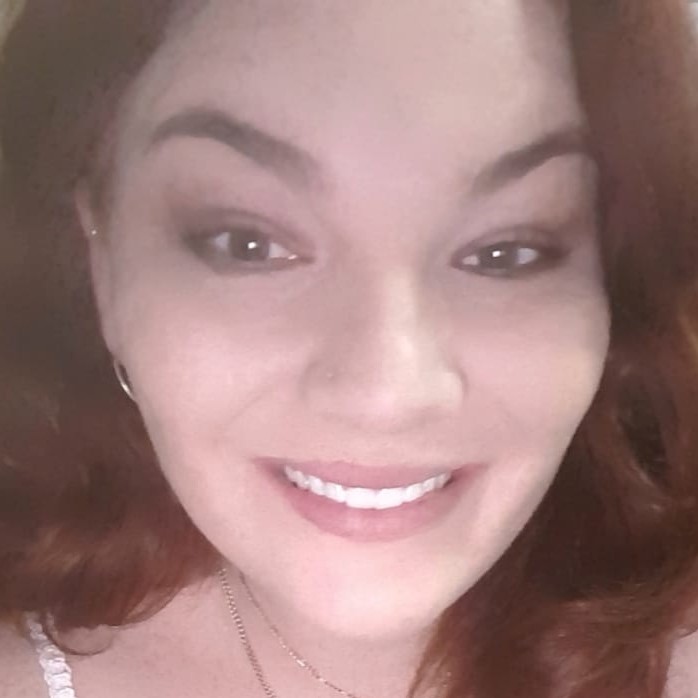 Paige Wood-Kenney
ECU Community Leadership Award
Paige is a community leader, a role model and a trailblazer with an incredible commitment to volunteering. She supports an Aboriginal football and leadership program known as the Djinda Falcons, a wellbeing foundation focused on leadership and aspiration; engages in reconciliation activities and has been involved in the development of the Methamphetamine Action plan with WA Police. Paige has done all this while combining her studies in Science at Edith Cowan University and with her work at Mater Dei College as Aboriginal Liaison Officer, raising the educational achievements of Aboriginal students.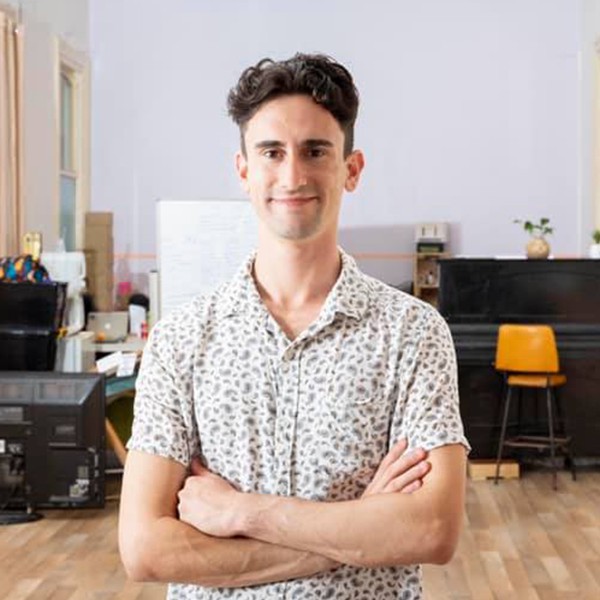 Joel Pearson
Youth Futures Innovation for a Sustainable Future Award
Joel Pearson is an artist with a knack for problem solving. After 18 months working in the regional WA arts industry, Joel noticed the volunteers that lead most of the regional
arts organisations were using outdated tools and processes, causing duplication and consuming valuable resources. It was through his work as a System Analyst at creative arts producer Euphorium that Joel created new onboarding systems streamlining how arts organisations train new staff members, volunteers and partners. Over time, Joel has been able to share these tools with arts organisations across WA. He is currently co-designing an easy-to-use operating system designed to address the specific needs of regional and remote arts and community organisations.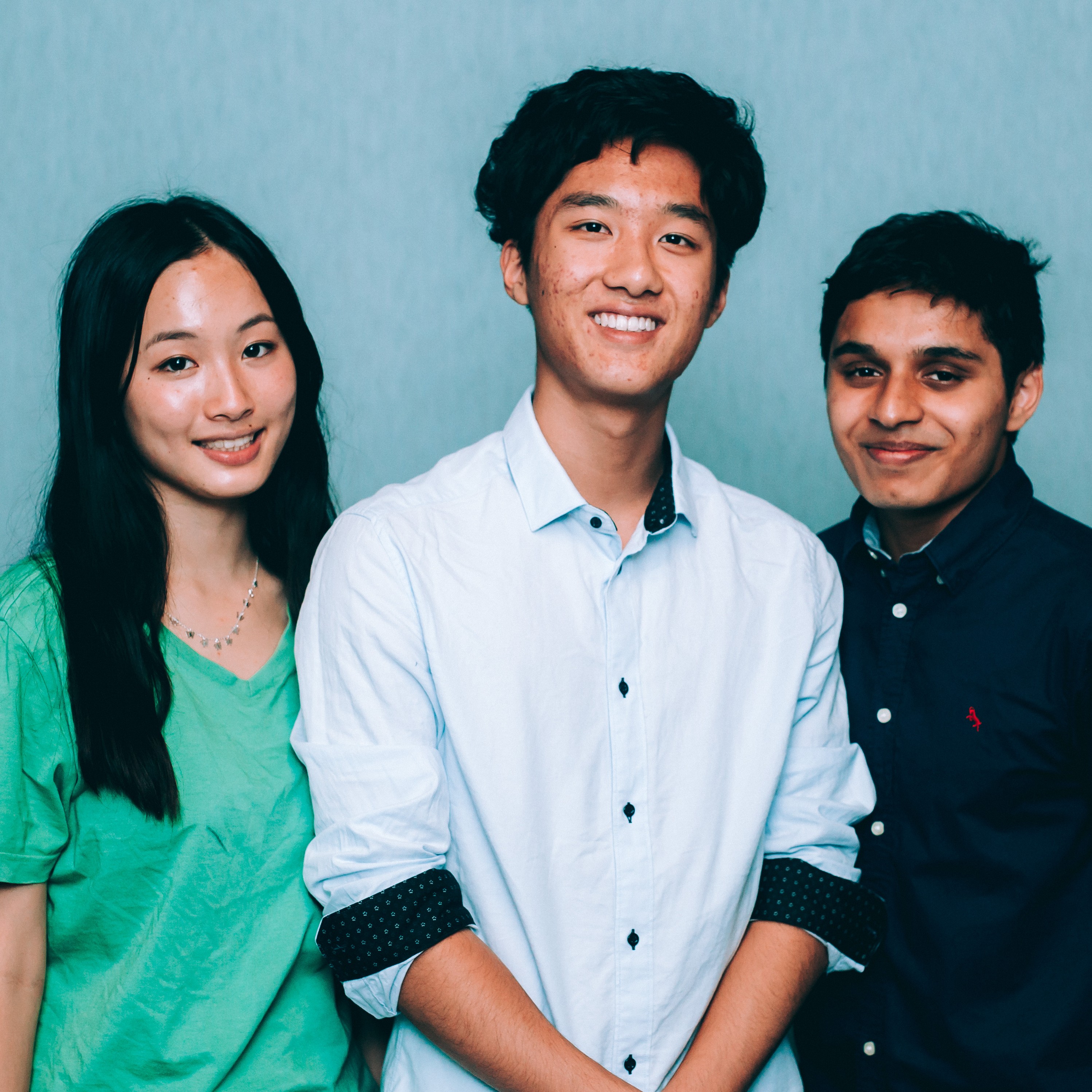 Edulis
Youth Futures Innovation for a Sustainable Future Award
Edulis is made up of a group of six Year 12 high school students; Annabel, Dylan, Hoang, Jason, Khushal and Taliel, who are passionate about creating change in their local community through innovation and sustainability. After learning about the disastrous effects of plastic pollution, especially in waterways and on wildlife, the Edulis team took action to create edible spoons to curb the usage of single-use plastic cutlery. The group found it tough to find a recipe that for a spoon that had to be inexpensive, durable but edible, waterproof, and of course, tasty. They worked with Scott Brannigan, head chef of Bread in Common, to refine the recipe. After much innovation, including investigating 3D printing, the group are now creating two-piece metal moulds that will allow production to commence.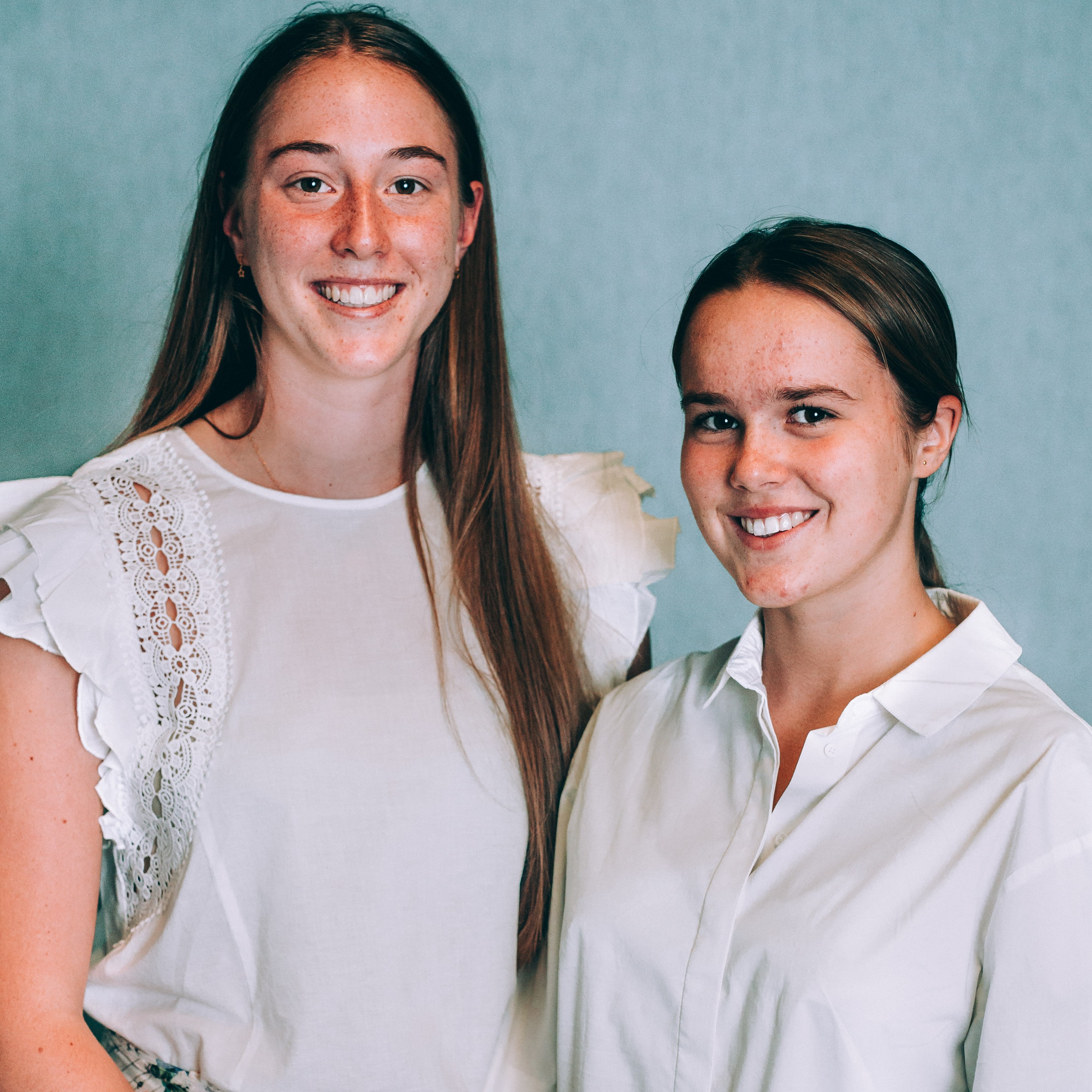 Lucy Lönnqvist & Poppy Briggs
Youth Futures Innovation for a Sustainable Future Award
A team of two 17-year-old students at St Mary's Anglican Girls' School, Lucy and Poppy are creating an app, known as 'Bin It Right' to help ensure that the right waste goes in the right bin. Through artificial intelligence, coded by Lucy and Poppy, the Bin it Right app uses a unique photo-recognition feature to identify waste. Users simply take a photo of the item and the app then scans the image, identifies the item of rubbish and indicates whether it belongs in general waste, recycling or a FOGO bin. Lucy & Poppy's creation is a future-forward technological innovation helping to reduce waste contamination, and an outstanding example of youthful ingenuity.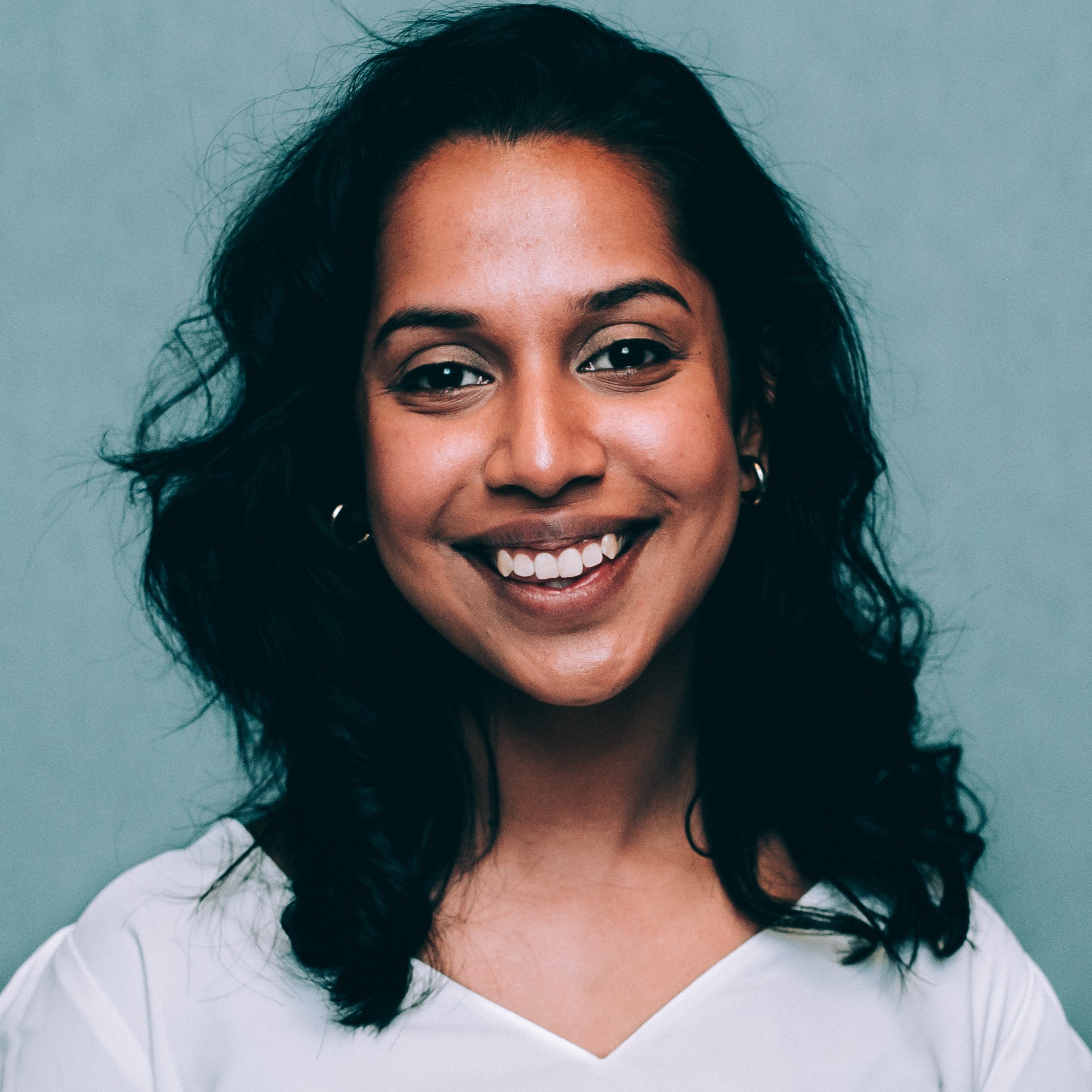 Basundhara Dutta
Youth Futures Innovation for a Sustainable Future Award
Sustainability has always been an integral part of Basundhara's life, from convincing her primary school friends to join her for weekly recycling ventures to studying Environmental Science and interning with the United Nation's Environment Program. She is currently in her final year of an Environmental Science honours degree, focusing on electric vehicles and how Australia can decarbonise their passenger vehicles in line with the Paris Agreement. Beyond the textbooks, she has been taking sustainability and innovation to different levels. In 2018, she was appointed as her university's Environment Officer and started a social enterprise called Sustainafuture, which aims to mobilise young people to create sustainable and profitable solutions by interconnecting sustainability and finance. She also helped the university launch WA's first zero carbon first electric scooter bike sharing platform.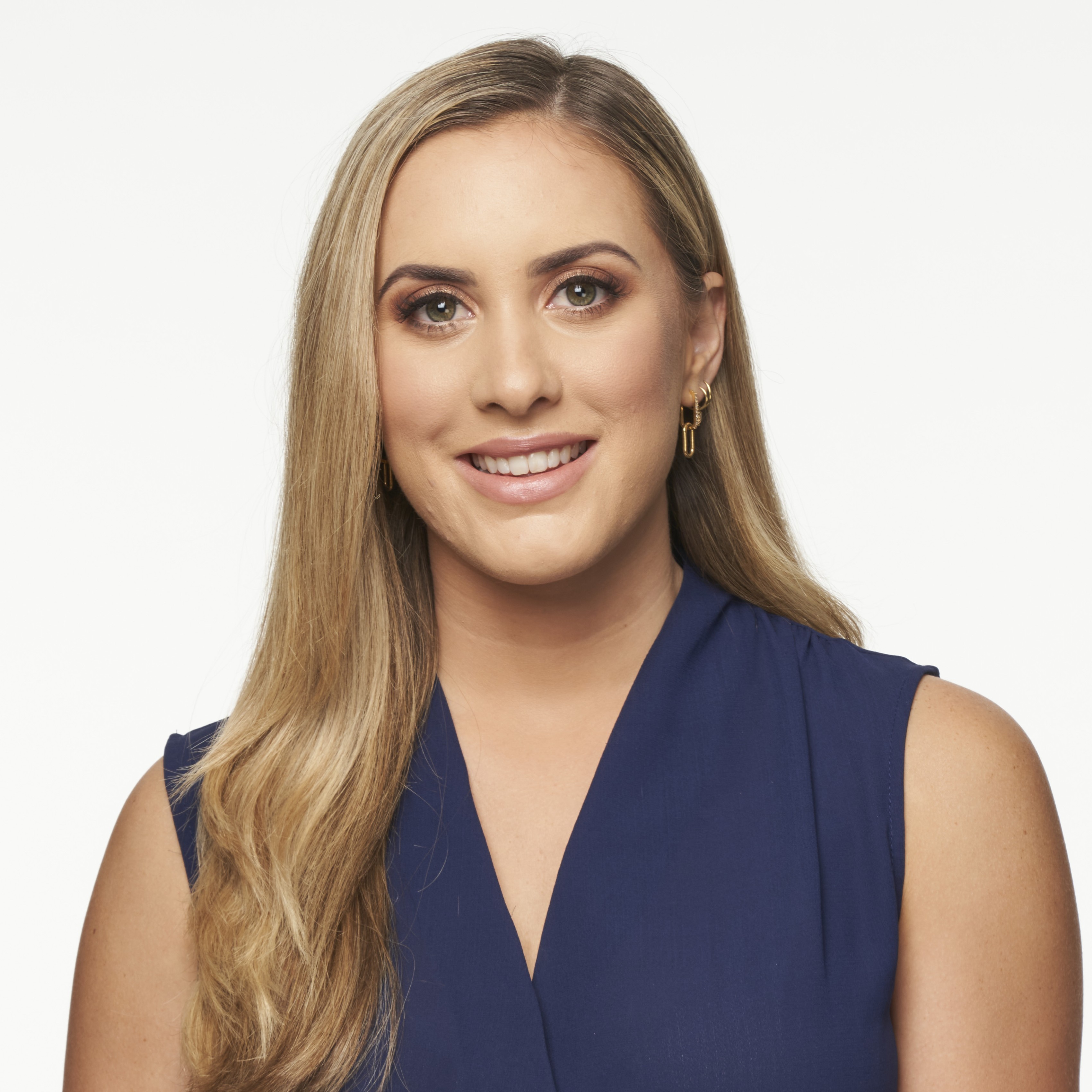 Steph Baumgartel
Charmaine Dragun Memorial Award
Sarcoma is one of the most common cancers in children, and despite aggressive treatments like bone reconstructions and chemotherapy, around half of patients relapse and develop secondary cancers. Steph's story focused on new treatment research being developed here in Perth, and on the courage of young people including Angus Hollington, a brave 17-year-old who has spent six years battling Ewing's Sarcoma. Steph was nominated for this award by the Ten News First news editor.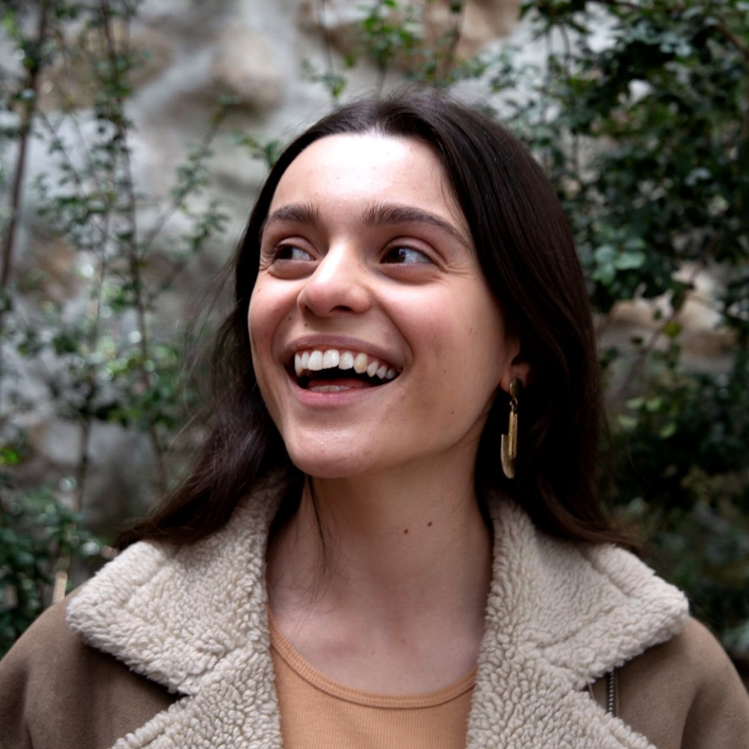 Danielle Raffaele
Charmaine Dragun Memorial Award
Danielle's radio piece covered a Wednesday night in Perth amid the global George Floyd protests. On that evening, the local hip-hop dance community rallied together in solidarity with the Black Lives Matter Movement. Young dancers from studios and crews caught up to express their support for the surging movement following the death of George Floyd in police custody. It got Danielle, a journalist and dance teacher, thinking about hip-hop culture in Perth, its political relevance, and the issue of cultural appropriation. Her investigation provided listeners with a thoroughly-research, personal and thoughtful piece of reporting.
Courtney Withers
Charmaine Dragun Memorial Award
Courtney is a theatre and journalism student, and Assistant Producer at RTRFM, who was nominated for a piece written as part of her studies. 'Independent Minor' explores the issue of youth homelessness in WA and the isolating feeling that comes with just being a number on a pile at Centrelink. It dives into some of the support mechanisms available for young people struggling to find a place to live and explores whether there is more to be done in supporting those who are forced out of home. Her piece was powerful, moving and shone a light on some of the difficult issues faced by young people.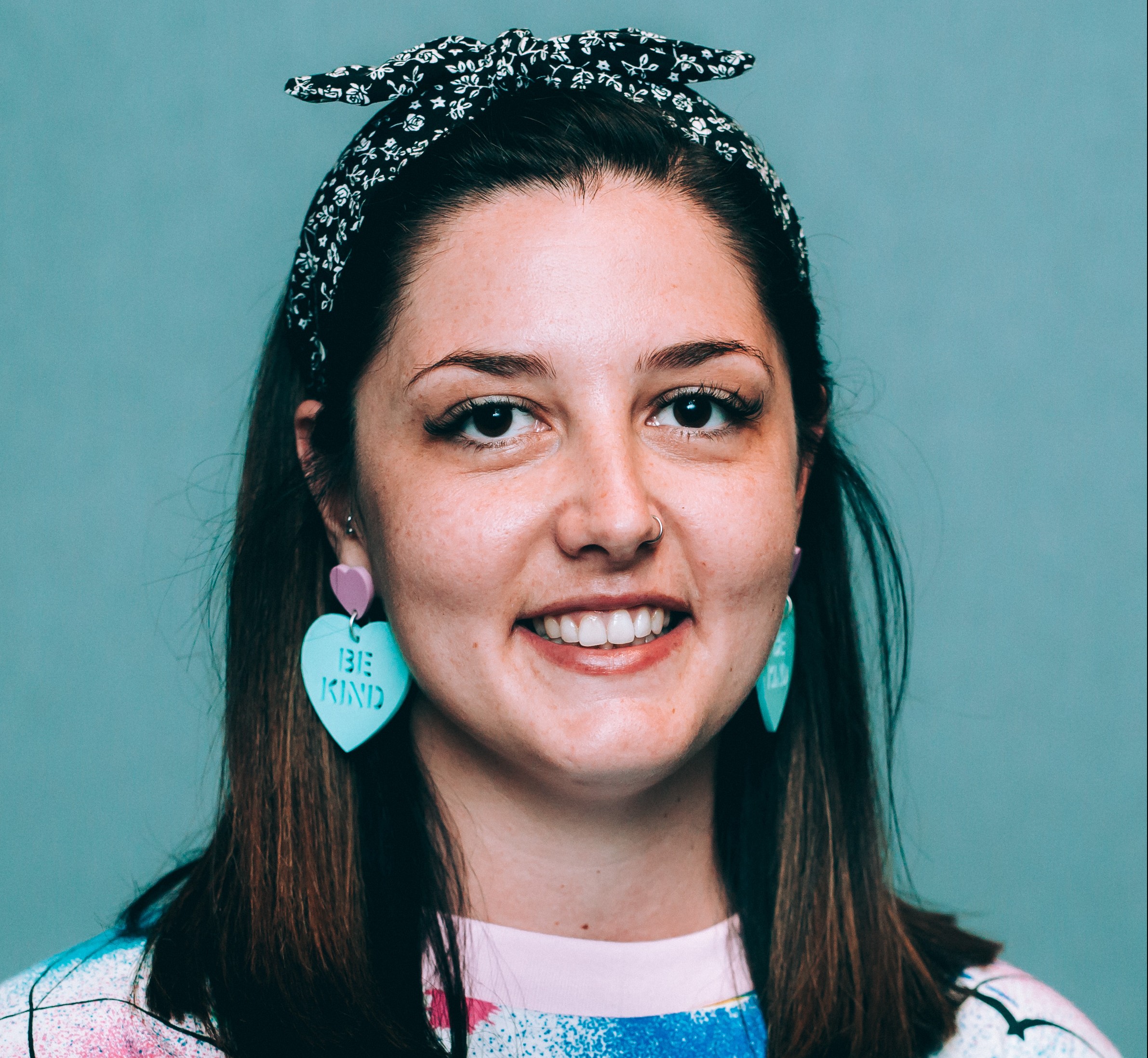 Laura Dunlop
Minister for Youth's Most Outstanding Youth Worker Award
Laura's youth work career began in 2007 in Scotland, delivering the Sharp Solutions Knife Violence Prevention program. After moving to Perth, she joined the Y WA in 2014 and now manages a team of 26 youth workers, case workers and event staff. Laura has designed and delivered programs that have engaged over 1,000 young people. Her work has helped establish project partnerships with government and not-for-profit organisations, including the Project Y Youth Committee in Belmont, the Positive Choices school program and a range of weekend workshops for LGBTQAI+ young people. Laura consistently works to meet young people where they are at in their lives and is dedicated to supporting them to exceed their potential.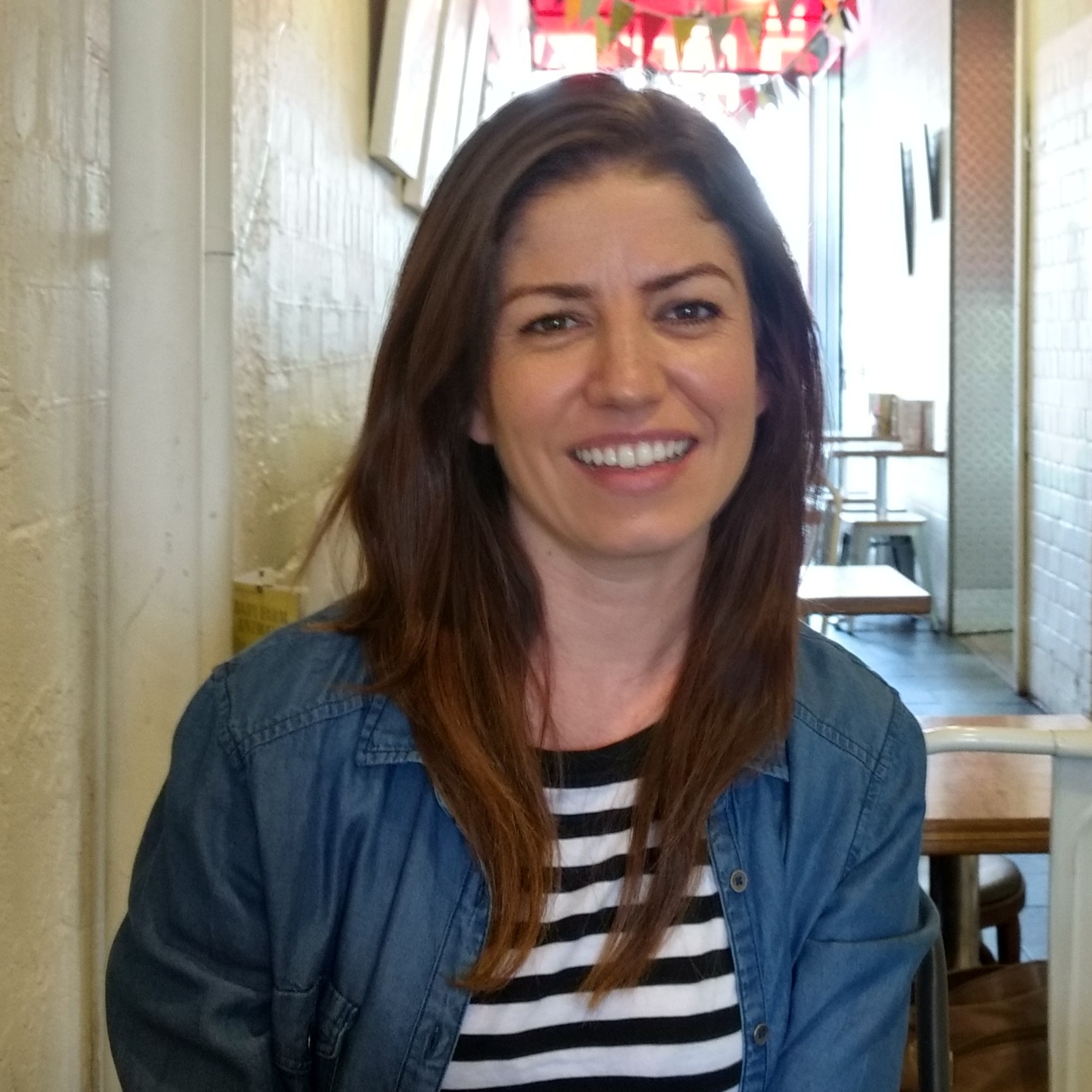 Laura Florisson
Minister for Youth's Most Outstanding Youth Worker Award
There was always something special about Laura Florisson. While studying social work, 19-year-old Laura volunteered in an orphanage in Bangladesh. Her resume since is a record of care and commitment. Working with vulnerable families, empowering young people in Halls Creek, working with new refugees and moving to Nauru to support unaccompanied minors seeking asylum. After returning from Nauru, Laura worked with CREATE Foundation, supporting foster carers and children in care. In 2019, she became the first coordinator of Anglicare WA's Home Stretch Trial. During her battle with cancer in 2020, she began a Masters' study in Advanced Trauma Perspectives. All her life, Laura fought for young people who didn't get a fair go. She believed there was room for everyone at the table, saying "if you have more than you need, build a longer table, not a taller fence."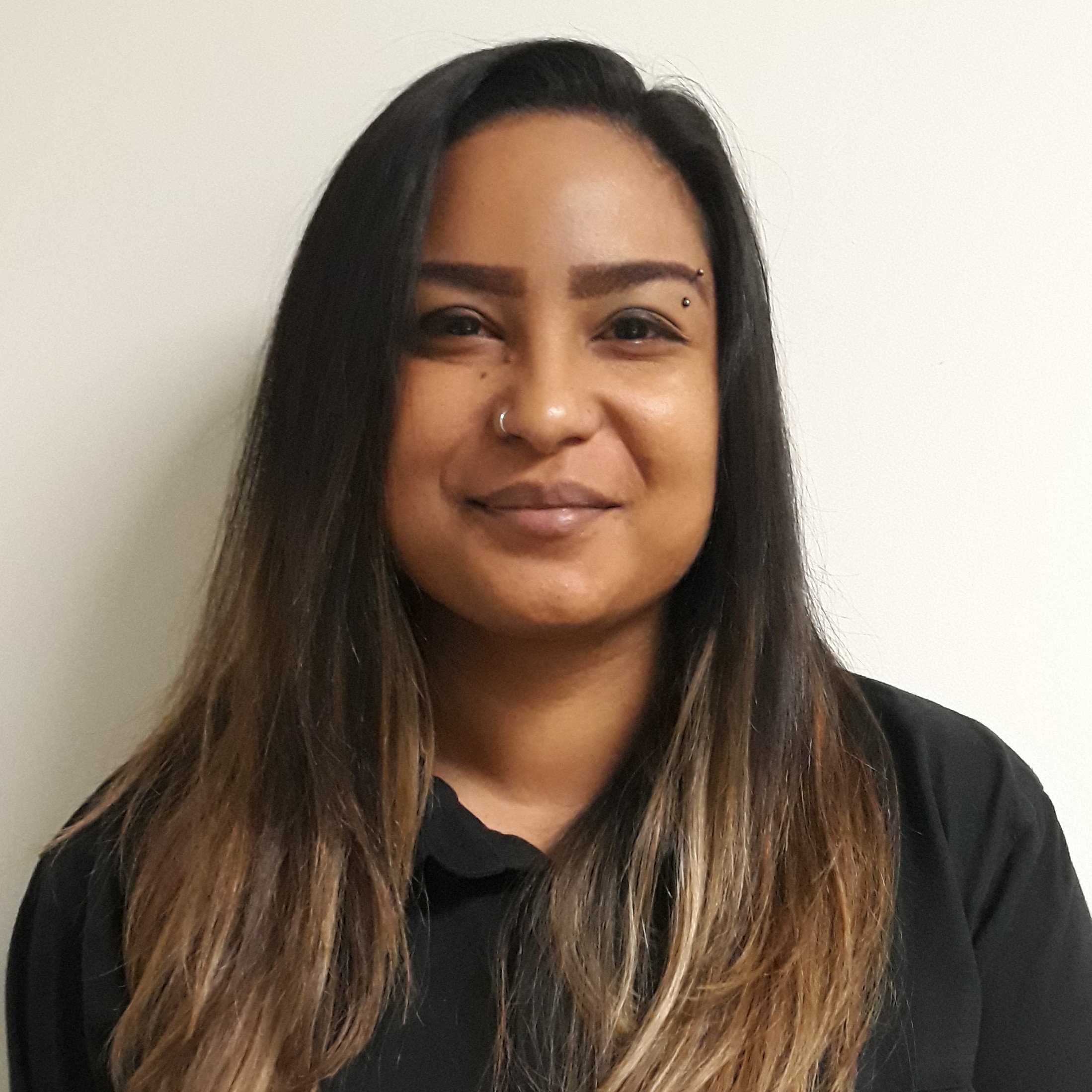 PJ Menon
Minister for Youth's Most Outstanding Youth Worker Award
PJ is champion of the rights of all young people. A prominent advocate within the LGBTQAI+ community and the mental health sector, PJ works to ensure minority voices are enshrined in community-led decision making. She utilises her roles as the LGBTQAI+ Senior Youth Counsellor at headspace Midland and Youth Focus to improve the mental health outcomes and wellbeing of around 40 young people on an ongoing basis. She does this through individualised and client led counselling, group facilitation and an integrated approach to therapy including psychodynamic, emotion and cognitive-based therapies. Above all, PJ is passionate about equitable and inclusive service delivery ensuring all young people have the capacity and ability to lead their own treatment and feedback into the mental health service delivery system.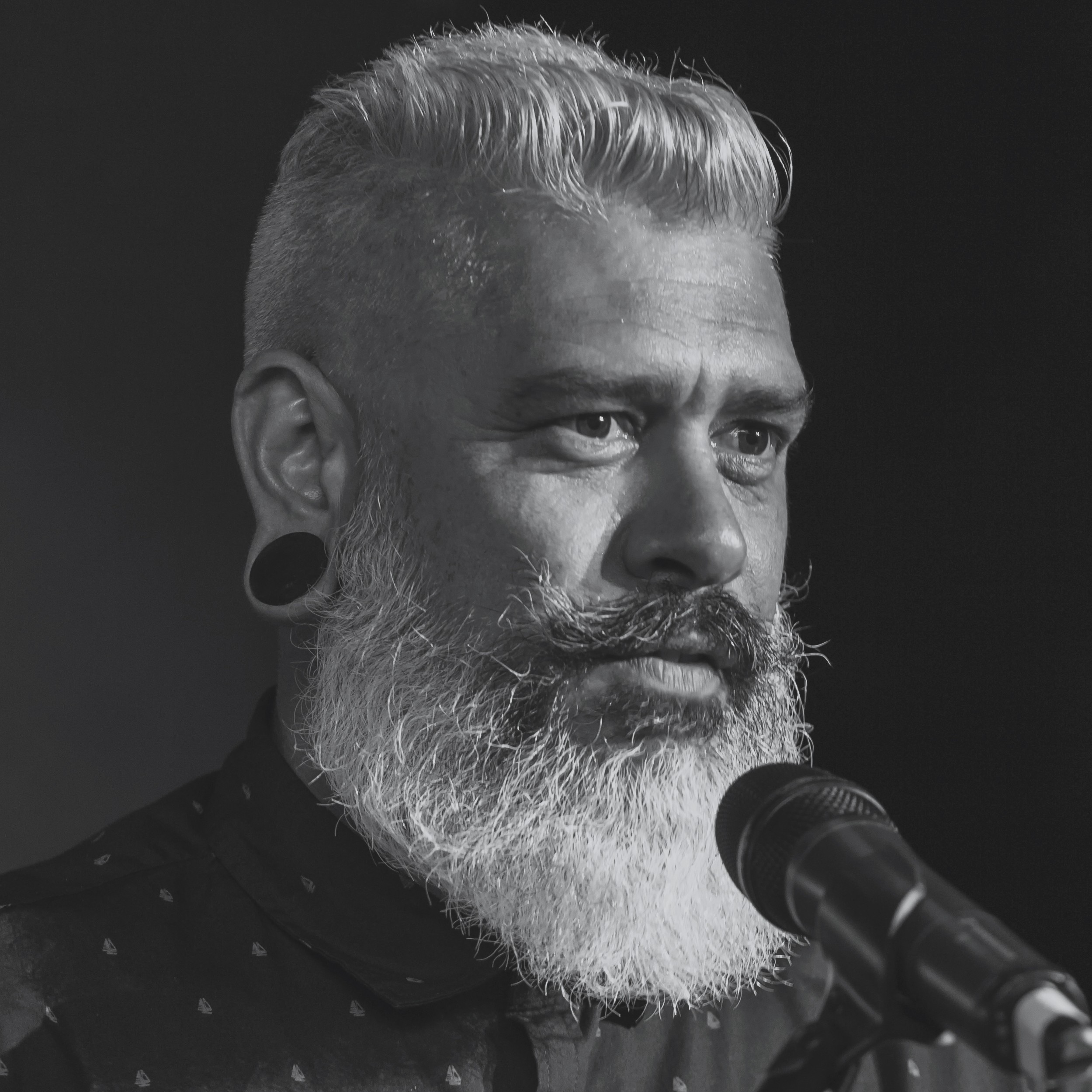 Arbie Pattiselanno
Minister for Youth's Most Outstanding Youth Worker Award
Arbie has been driving improved outcomes for young people in WA for almost two decades. His work within City of Kwinana and City of Rockingham has had a tremendous impact on the young people he's worked with. Arbie developed the Rockingham Youth Mentoring Program, was responsible for the implementation of the highly regarded LyriK Awards and Scholarships leadership development program and led consultation for the Kwinana Outdoor Youth Space. He recently moved to Karratha to take up a position as Manager of headspace Pilbara, fulfilling a desire to support young people in regional and remote areas. He has been a Youth Work WA Committee Member since 2015. Arbie has helped the organisation grow to the strong, well-recognised and respected entity that it is today.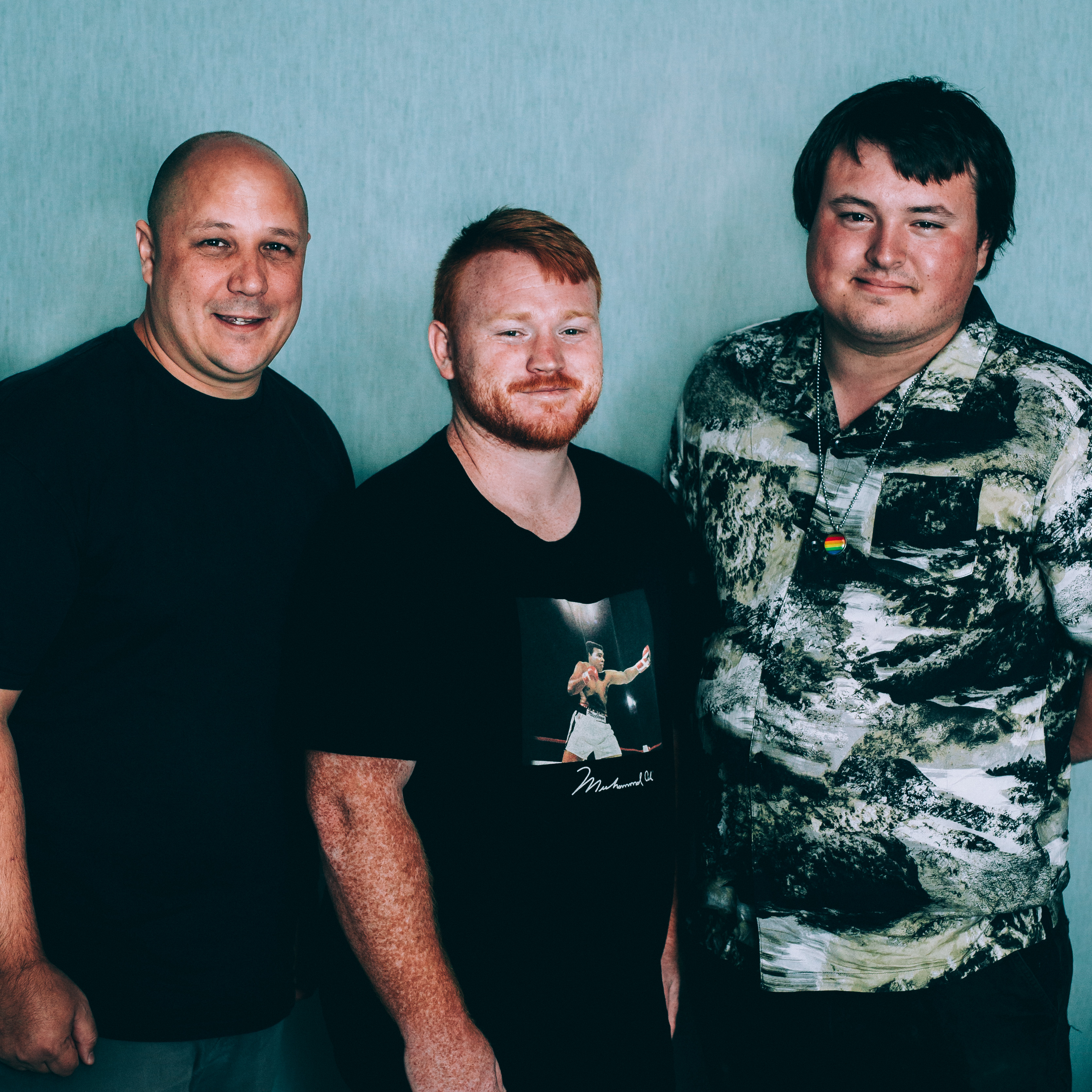 Home Stretch WA (Anglicare WA)
The Y WA Large Organisation Award
The team at Anglicare WA believe that they have a responsibility to use their scale to help drive system reform through advocacy, innovation and collaboration. The Home Stretch WA Trial shows what can be achieved with this approach. At the age of 18, young people in out-of-home care in WA are deemed "independent" and many are required to exit from their care arrangements. At this age, many are completing their final year of high school and are at critical transition points in their lives. Research has found a high proportion of these young people face housing instability, employment uncertainty and interactions or involvement with the criminal justice system within their first year of leaving care. The Home Stretch WA Trial co-designed and implemented a prototype model for extended care in WA. The success of this collaboration provided the foundation for an election commitment from the Labor Party to introduce once-in-a-generation reform to the child protection system and expand the Home Stretch service offer across Western Australia.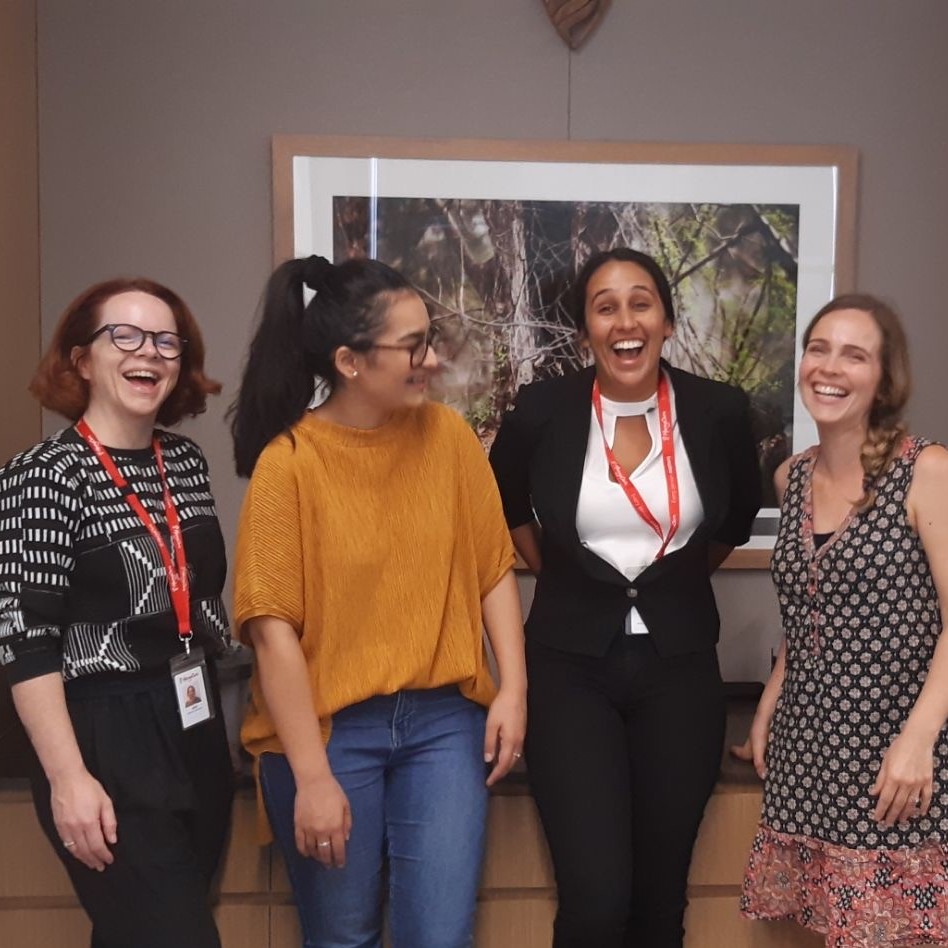 Amber Youth Wellness (MercyCare)
The Y WA Large Organisation Award
MercyCare provides support to young people experiencing family and relationship conflict, mental health and wellbeing challenges, housing instability and barriers to employment. The team at MercyCare are passionate about valuing young people's life experiences and using those experiences to inform how services are designed and delivered, and their co-design process is a perfect example. In November 2019, MercyCare rolled out a service that provides outreach to young people experiencing, or at risk of developing, severe and complex mental health issues. They engaged a range of stakeholders including those with a lived experience of mental health issues, Aboriginal and Torres Strait Islander young people, LGBTQAI+ young people and researchers. The result was the Amber Youth Service, which offers counselling and psychology, engagement with youth workers, activities and access to medical consultants. This service is youth-led, with easy entry pathways and no limits to the duration of the service delivered.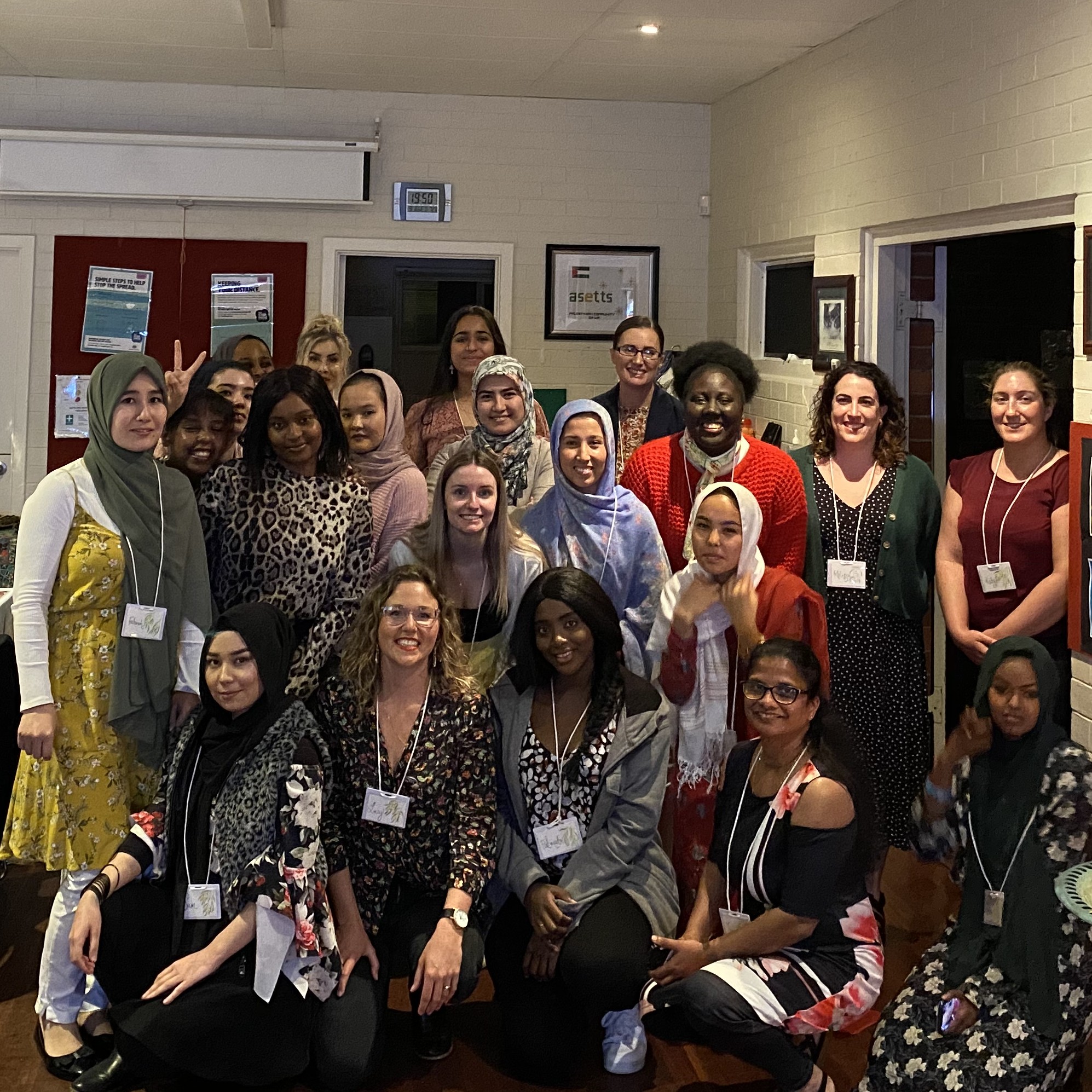 The HERS Project (SHQ, SiREN & ASeTTS)
The Y WA Large Organisation Award
The HERS Project is a collaboration between Sexual Health Quarters (SHQ), ASeTTS and SiREN, SHQ. These three amazing organisations have partnered to deliver the HERS Project, a peer education initiative for young women from migrant and refugee communities designed to improve knowledge and reduce stigma around issues like menstruation, sexual pain and desire, consent and fertility control. Project participants grew in confidence, independence and capacity to make informed decisions about their sexual and reproductive health and wellbeing.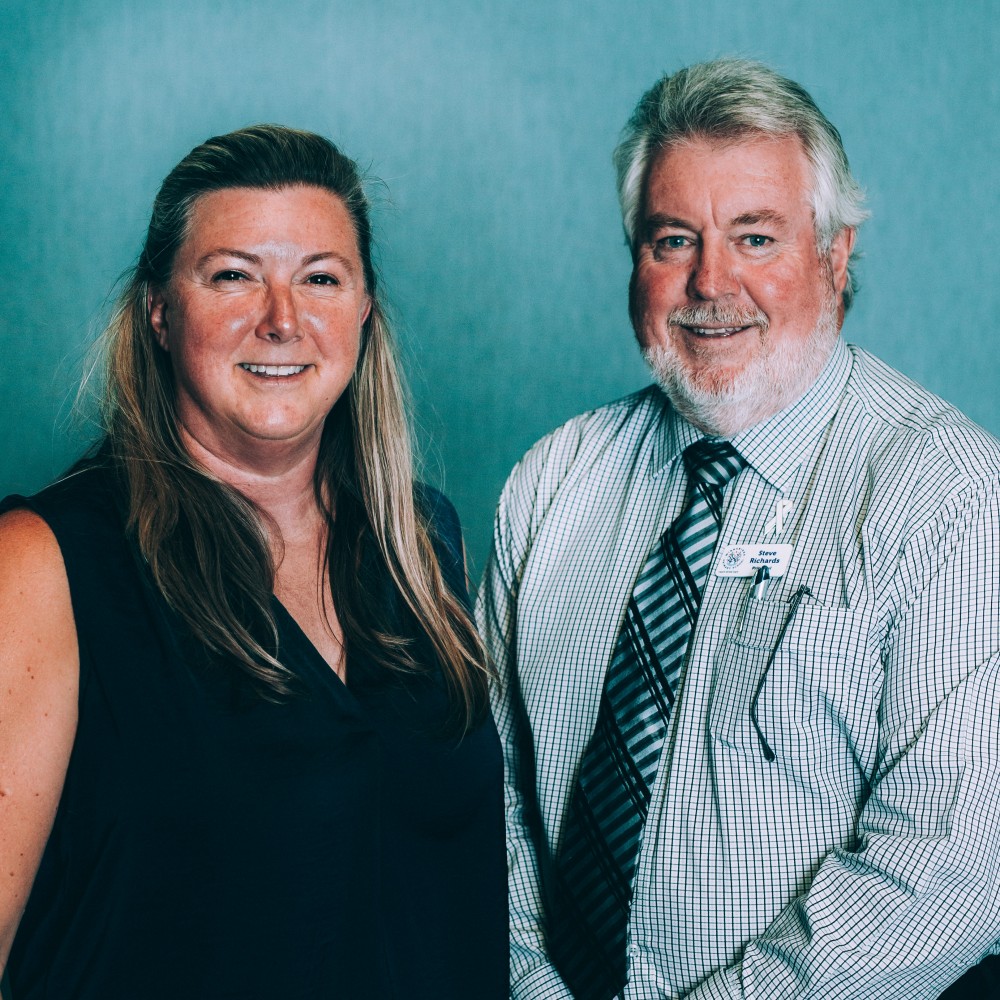 Youth Partnership Project
The Y WA Large Organisation Award
The Youth Partnership Project, or YPP, strategically and proactively identifies children aged 8-12 who are at risk of engaging with the youth justice system, but who haven't yet offended. A dedicated operational team then engage with the young people and their families, building the trust required for effective support. This innovative approach ensures those who might have previously fallen through gaps are able to access wrap-around support. Participant outcomes indicate a substantial decline in school suspensions, improved attendance, behaviour, literacy, social and emotional development, and life skills. In addition, the families of young people have seen increased access to supports, stronger family relationships and increased household wellbeing.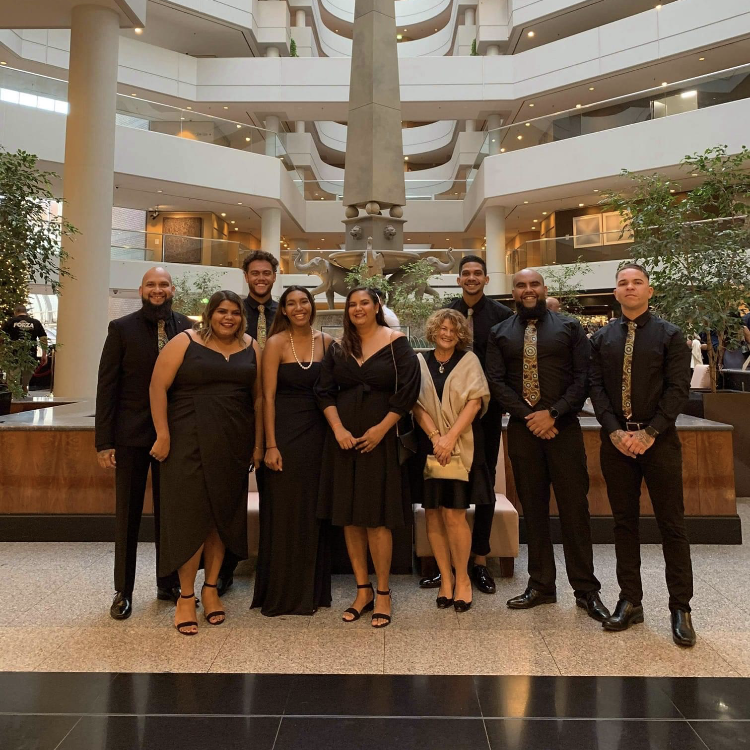 ALIVE & Kicking Goals
Life Without Barriers Small Organisation Award
Broome's ALIVE & Kicking Goals! Youth Suicide Prevention Program is entirely staffed and managed by young Aboriginal people. This program was founded in 2008 by the Broome Saints Football Club, who were determined to address the rising number of self-harm and suicide incidents among their teammates, family, and community. Since that time, the program has grown to seven staff members, and has expanded its reach from Broome across the Kimberley. In the six months between July and December 2020, and in spite of COVID lockdown, ALIVE & Kicking Goals! delivered 38 workshops, engaging with more than 450 participants.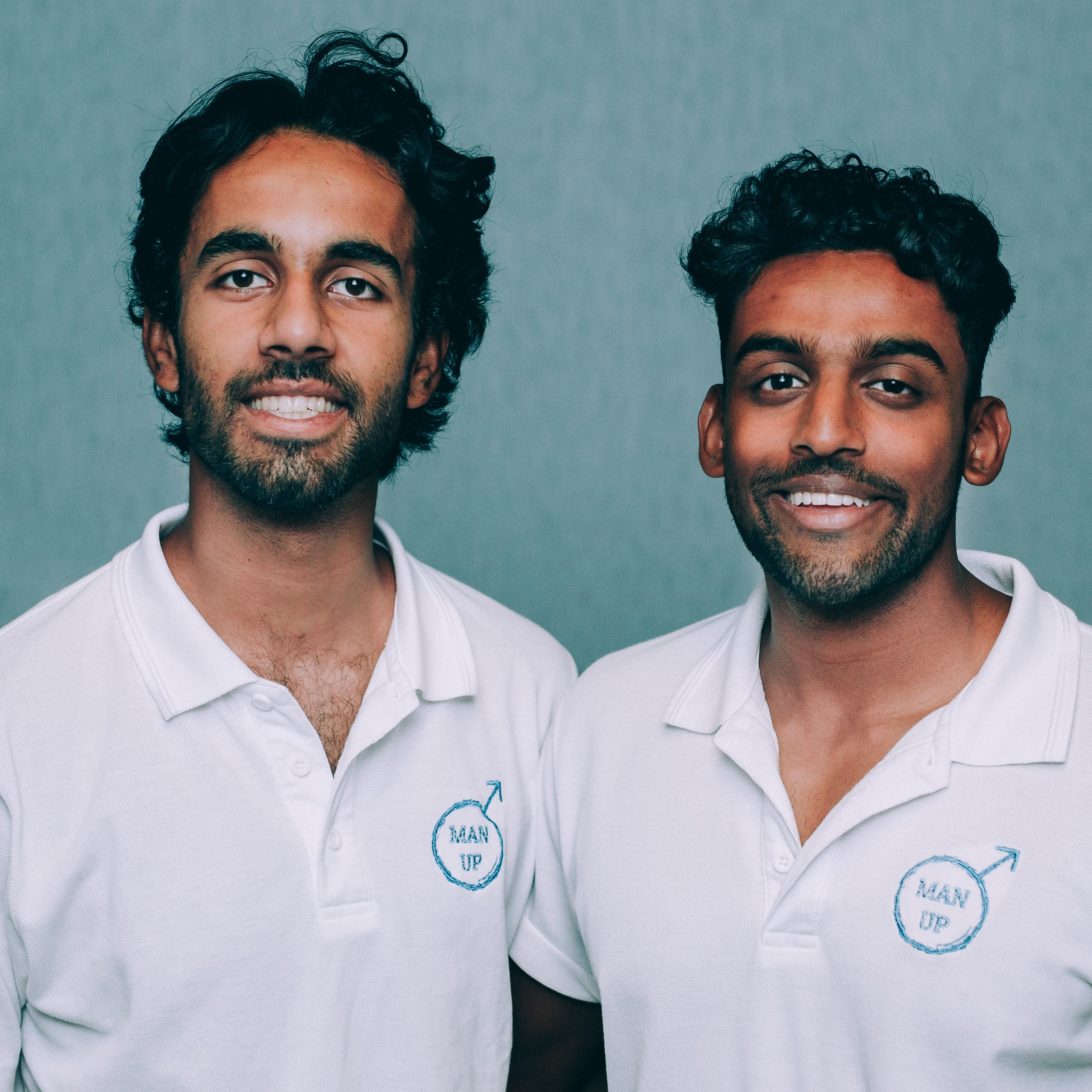 MAN UP
Life Without Barriers Small Organisation Award
The MAN UP team aims to redefine what it means to 'man up'. Through their small workshop-style sessions with groups of young men, the MAN UP crew work to change the attitudes, approach and language around modern masculinity and allow high school boys to embrace positive ideals of gender expression at a young age. These conversations, often absent in traditional education, spark positive ideas in young boys already forming their version of masculinity. The organisation is run by a group of 10 passionate young men aged between 19 and 23, and has delivered sessions at schools, residential colleges, mental health expos and university events.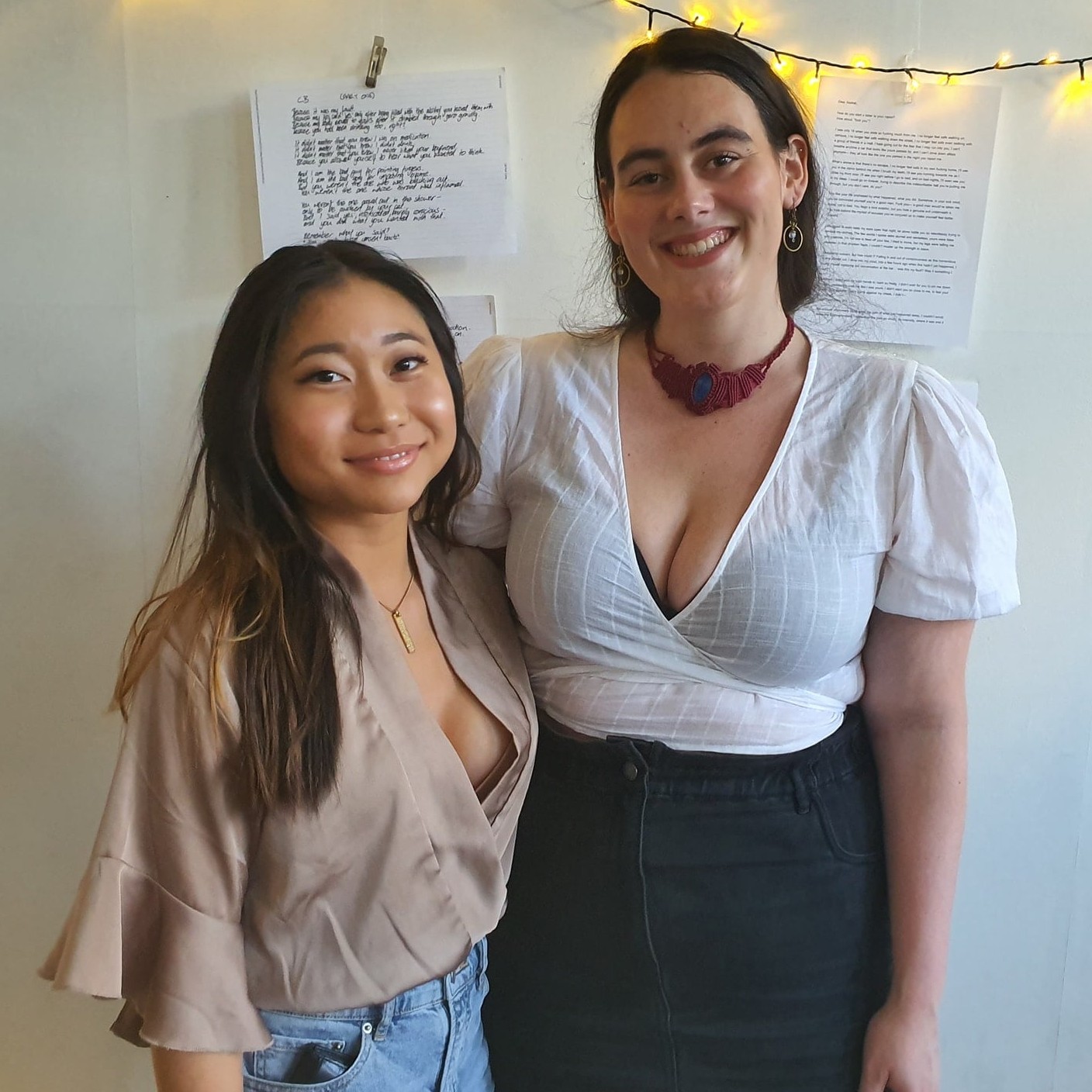 Young Women Against Sexual Violence
Life Without Barriers Small Organisation Award
In October 2020 Micaela Rafel and Joey Lim co-founded Young Women Against Sexual Violence (YWASV), an organisation which provides young women who have lived experience of sexual violence with a support network of other young women who have experienced sexual violence themselves. YWASV provides a platform for young women to express themselves creatively through storytelling, art, music, poetry, letter writing at events across the city. The group educates all young people about the underlying attitudes and behaviours which lead to the normalisation of sexual violence and encourage reflection on what healthy and consensual sexual relationships look like. In the first five months of operation, the group has held five events for more than 200 young women.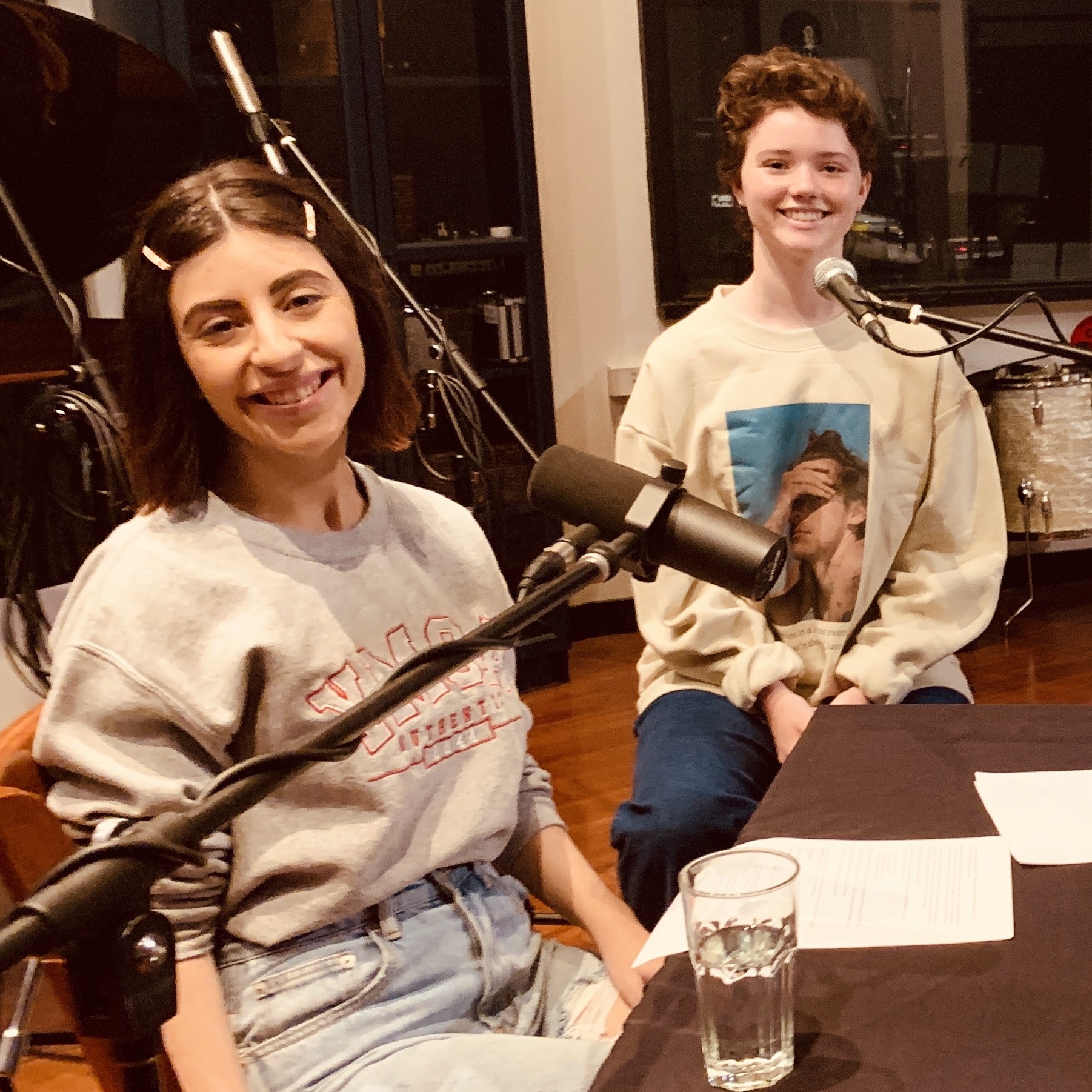 YChats
Life Without Barriers Small Organisation Award
YChats is a podcast designed to provide a voice to young people who want to share their stories, explore their passions and offer advice on the challenges of navigating life for young adults. This is truly a youth-led program; a podcast for young people, by young people. YChats has covered a wide range of vital topics including domestic violence, mental health issues, bullying, gender identity and drug use. The approach is always non-judgemental. The stories in YChats have reached thousands of listeners and on the socials, YChats content has had a collective reach of almost 138,000 people.