Congratulations to the finalists for the 2019 WA Youth Awards. Winners will be announced on Friday 25 October at the State Theatre Centre of WA in Perth.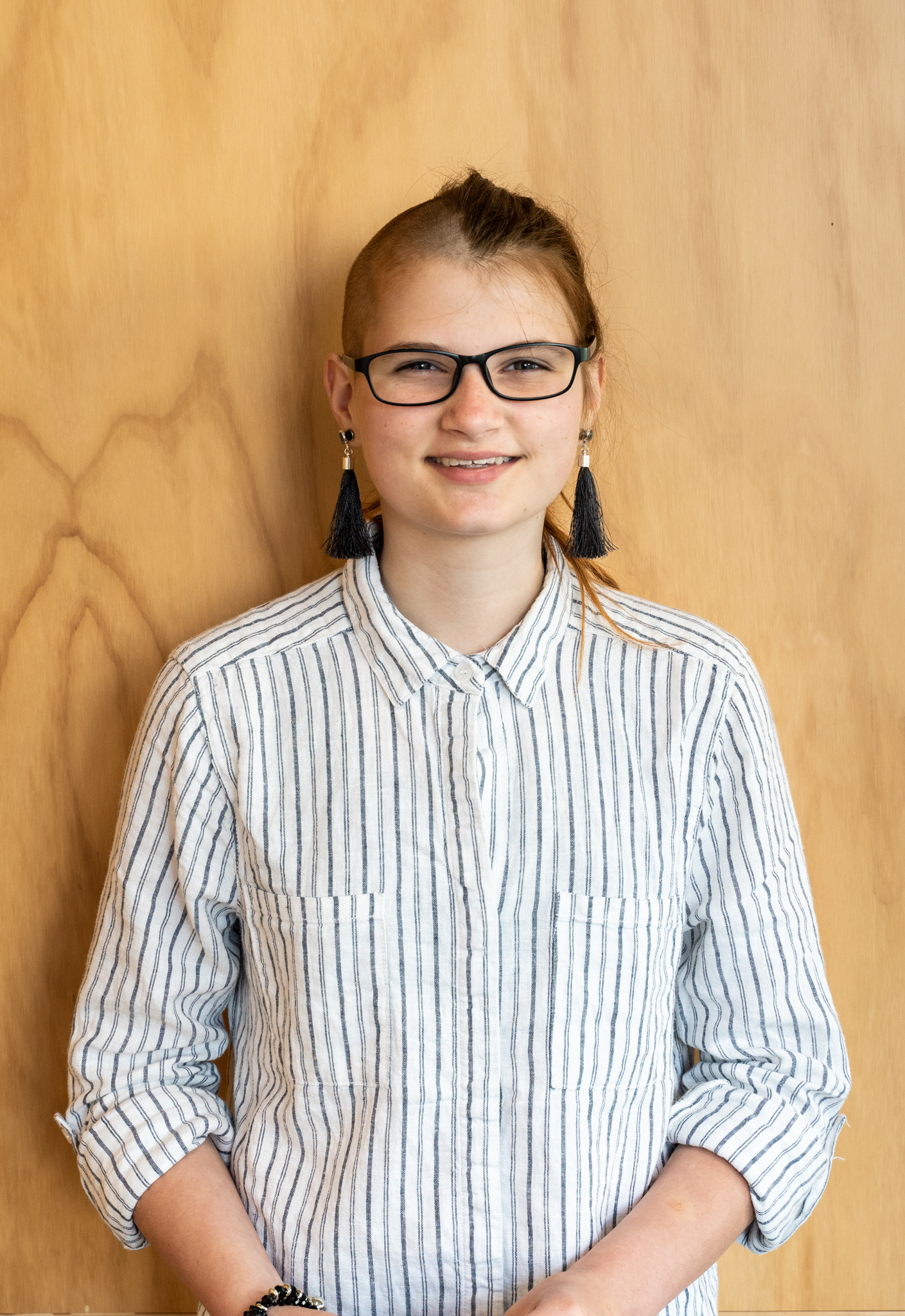 Alice Chapman: 14, Bullsbrook
The Commissioner for Children and Young People Participate Award
At just 14-years-old, Alice has been described as an active member of her community and a passionate advocate for equality. She has been outspoken about bullying within her school. After being told off for minor uniform infractions, Alice was frustrated that the school appeared to place more importance on student's appearance than their wellbeing. She took action and wore knee high rainbow socks to school every day, as a silent protest.
Alice is a member of the City of Swan's Youth Advocacy Committee and Bullsbrook's Bullseye Youth Committee. She has also participated in Clean Up Australia events, undertook fundraising for a local young person battling leukemia, arranged local PRIDE events, is a cadet fire fighter and a takes part in her school's youth leadership committee.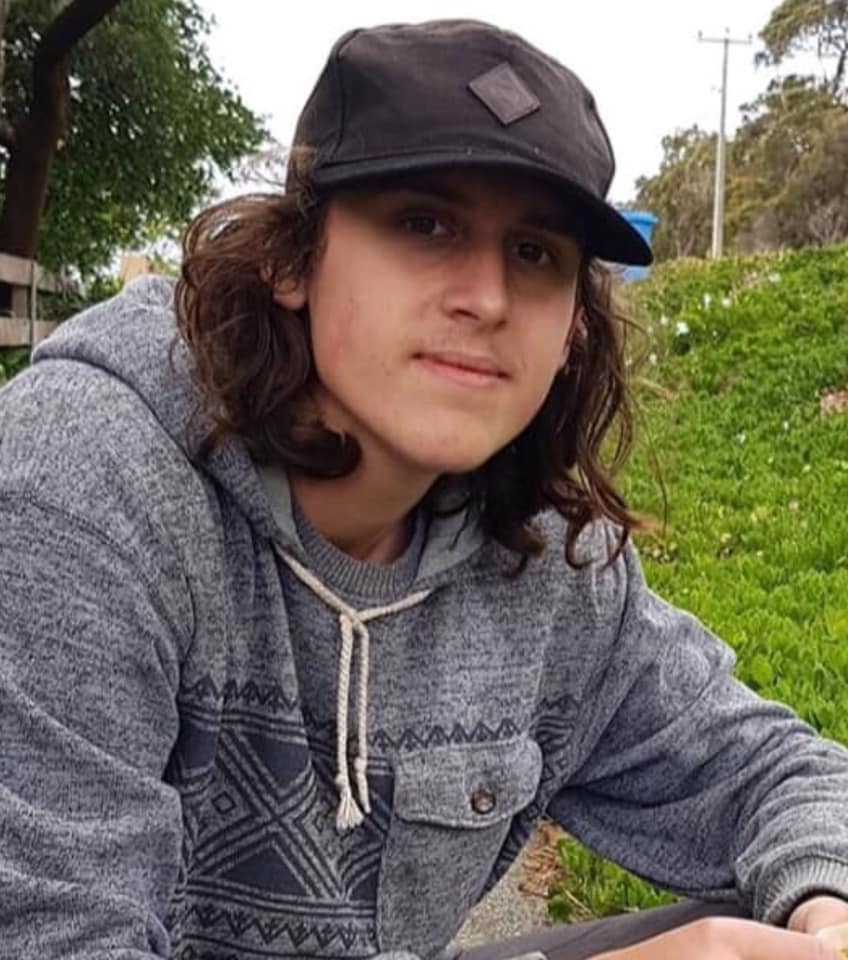 Conor Triggs: 16, Albany
The Commissioner for Children and Young People Participate Award
Conor was a bright and caring young man, who bravely battled depression for much of his life. Conor was committed to helping others facing mental health issues. Conor was due to shave off his long hair in October to raise funds for Beyond Blue. Unfortunately, Conor lost his battle with depression in August. Following his passing, Connor's friends and family rallied and surpassed his original $500 target, now reaching around $6,000.
His brothers Jordan and Charlie shaved their hair on September 12 to honour his pledge. Conor was nominated for the WA Youth Awards in the hope that the need for more services for regional young people struggling with mental health issues is highlighted.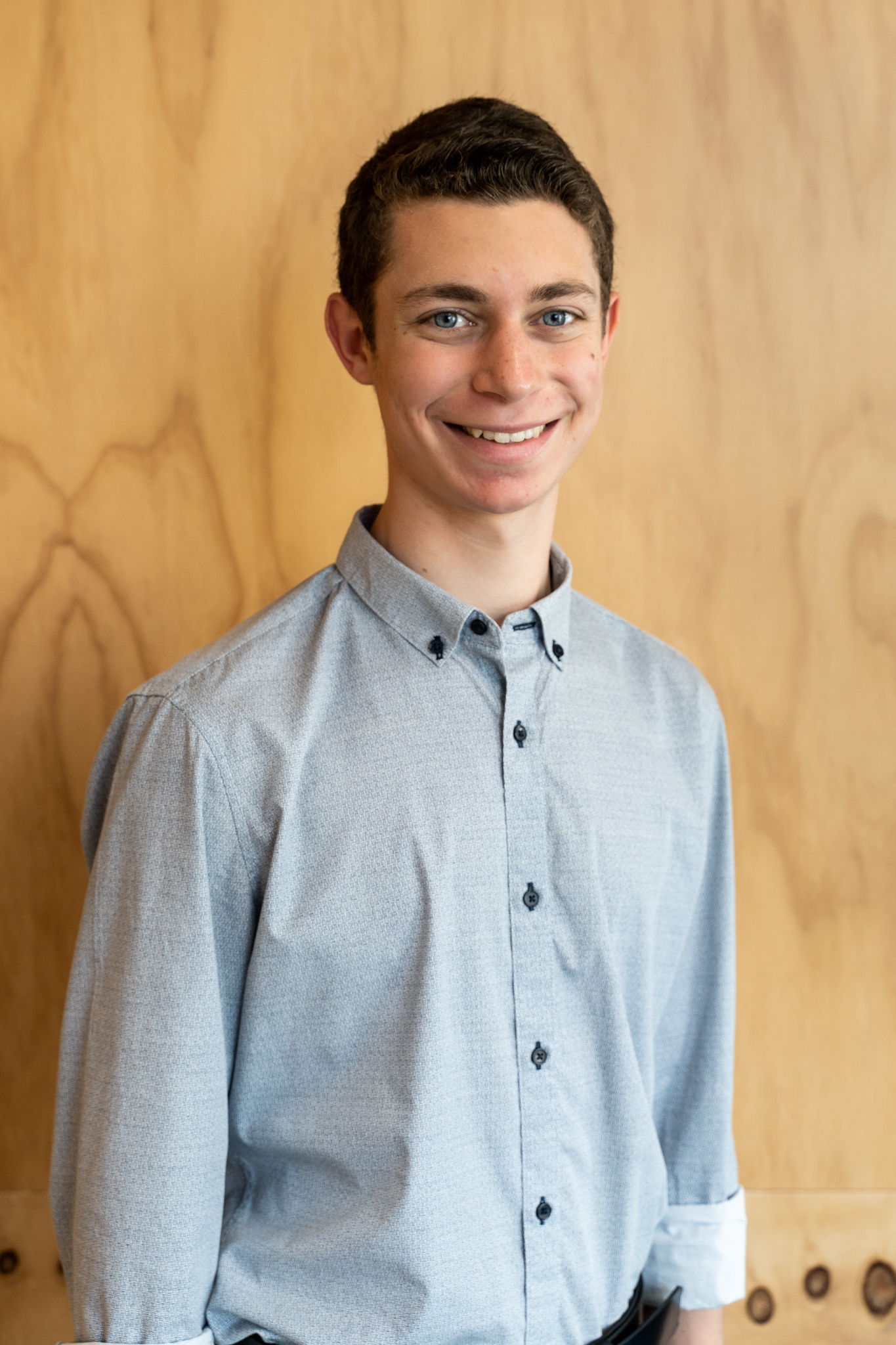 Dean Morris: 16, Thornlie
The Commissioner for Children and Young People Participate Award
Most of us feel empathy for abandoned pets, but very few of us do something about it. Dean is one of the few. At just 10-years old, Dean founded Give Our Strays A Chance, an organisation that raises awareness of stray animals in shelters and pounds, raises money for animal rescue groups and educates the public about adopting and rescuing stray animals.
In just six years, Dean has raised almost $20,000 in cash and well over $150,000 worth of supplies for animal rescue organisations in WA. He is also an RSPCA Junior Ambassador, undertook a month-long trip to Mongolia to renovate a school, is an Air Force Cadet learning to fly and won a NASA scholarship to attend Space Camp in Huntsville, Alabama.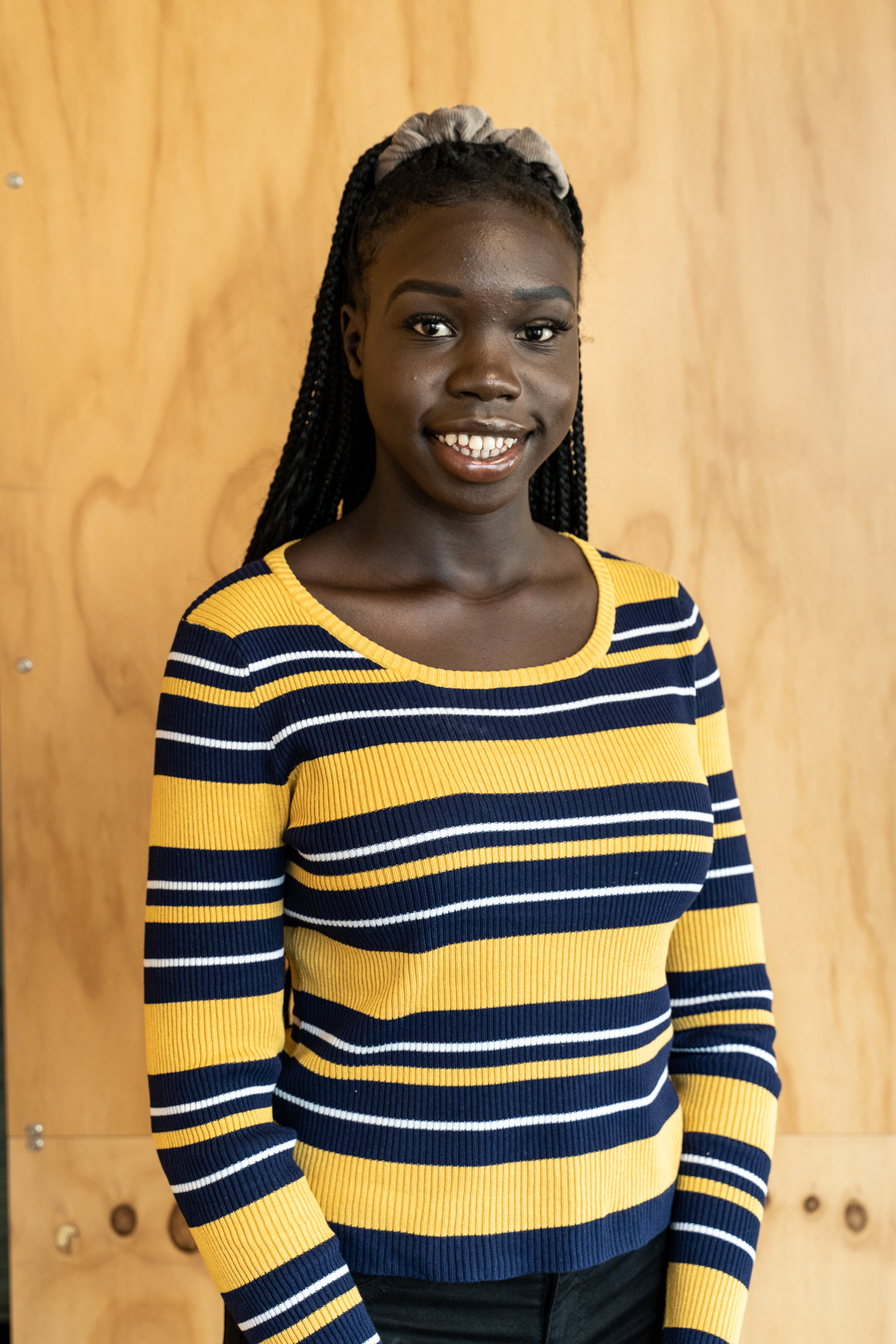 Brenda Amito: 16, Butler
The Commissioner for Children and Young People Participate Award
At just 14, Brenda achieved something that the WA Football Commission could not. She founded the Edmund Rice Centre WA Multicultural AFL Umpiring Academy - the first of its kind - in an effort to bring cultural diversity into AFL umpiring.
Brenda was born in Uganda and migrated to Australia with her family in 2007. Shortly after her arrival, she joined the Butler Falcons, a multicultural all-girls AFL team. She found her passion for the game through this program and was inspired to give back by empowering other young people through starting her own Umpiring Academy.
Now in its third year of operation, the Academy has developed more than 60 umpires from diverse backgrounds, many of whom now earn an income from umpiring and are in umpiring talent pathways. She undertook all of this work as a volunteer and recently securing funds to have a paid employee to help manage the Academy.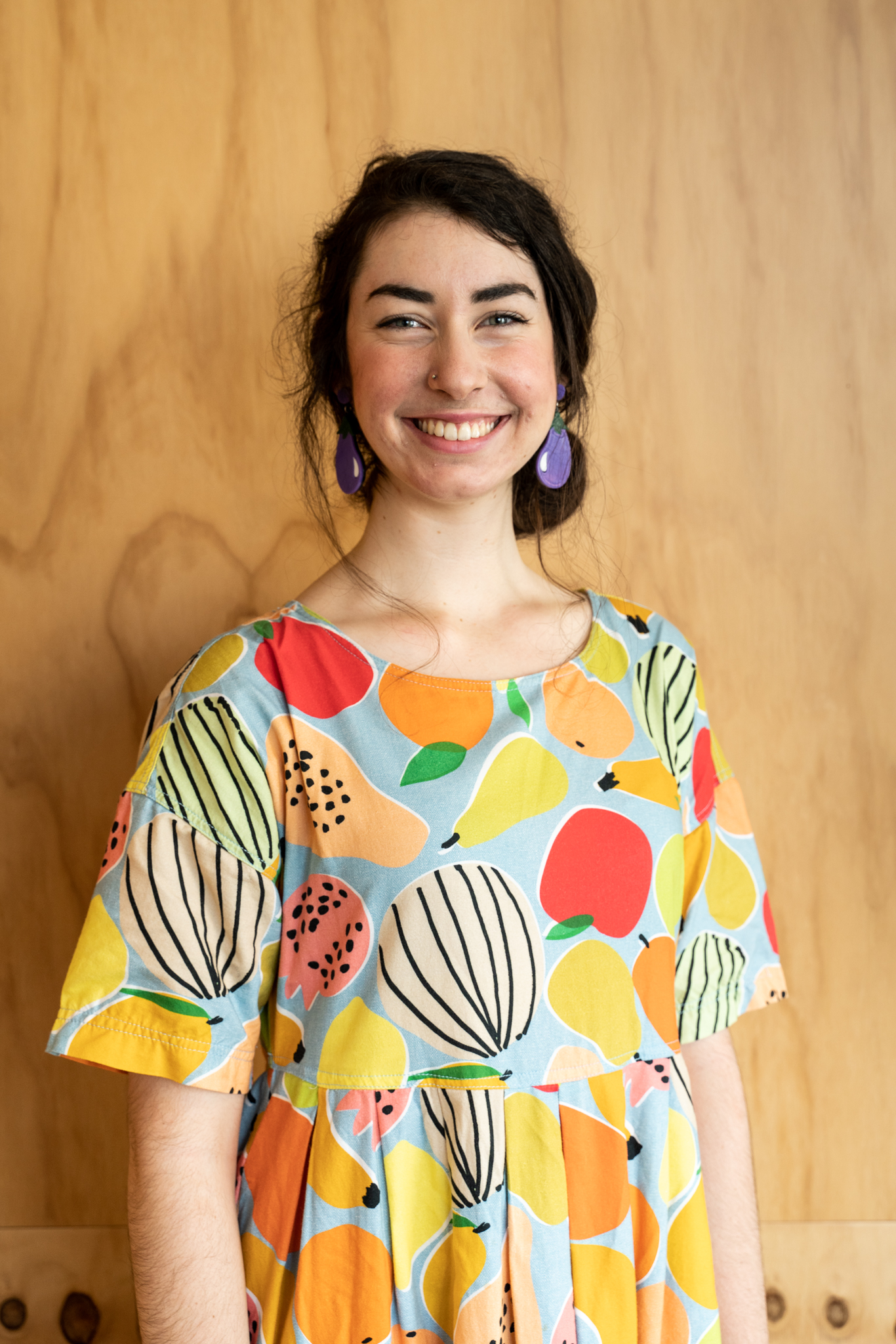 Julia Morgan: 24, Doubleview
ECU Community Leadership Award
Julia is a Youth Educator and Project Officer at Sexual Health Quarters. Having graduated with a Graduate Diploma in Health Promotion and a Bachelor of Science – Psychology, she now delivers sexuality and relationships education and training to young people and the youth sector. Through her work, Julia has developed an understanding of the link between sexual and mental health, two topics which are not often aligned. She is passionate about highlighting the intersectionality of these areas as an essential part of a young person's wellbeing and has used that passion to develop an innovative workshop which has filled a gap in youth education in WA.
Julia is also employed at headspace Osborne Park as Community Engagement Officer, where she is committed to providing an inclusive service for Culturally and Linguistically Diverse young people.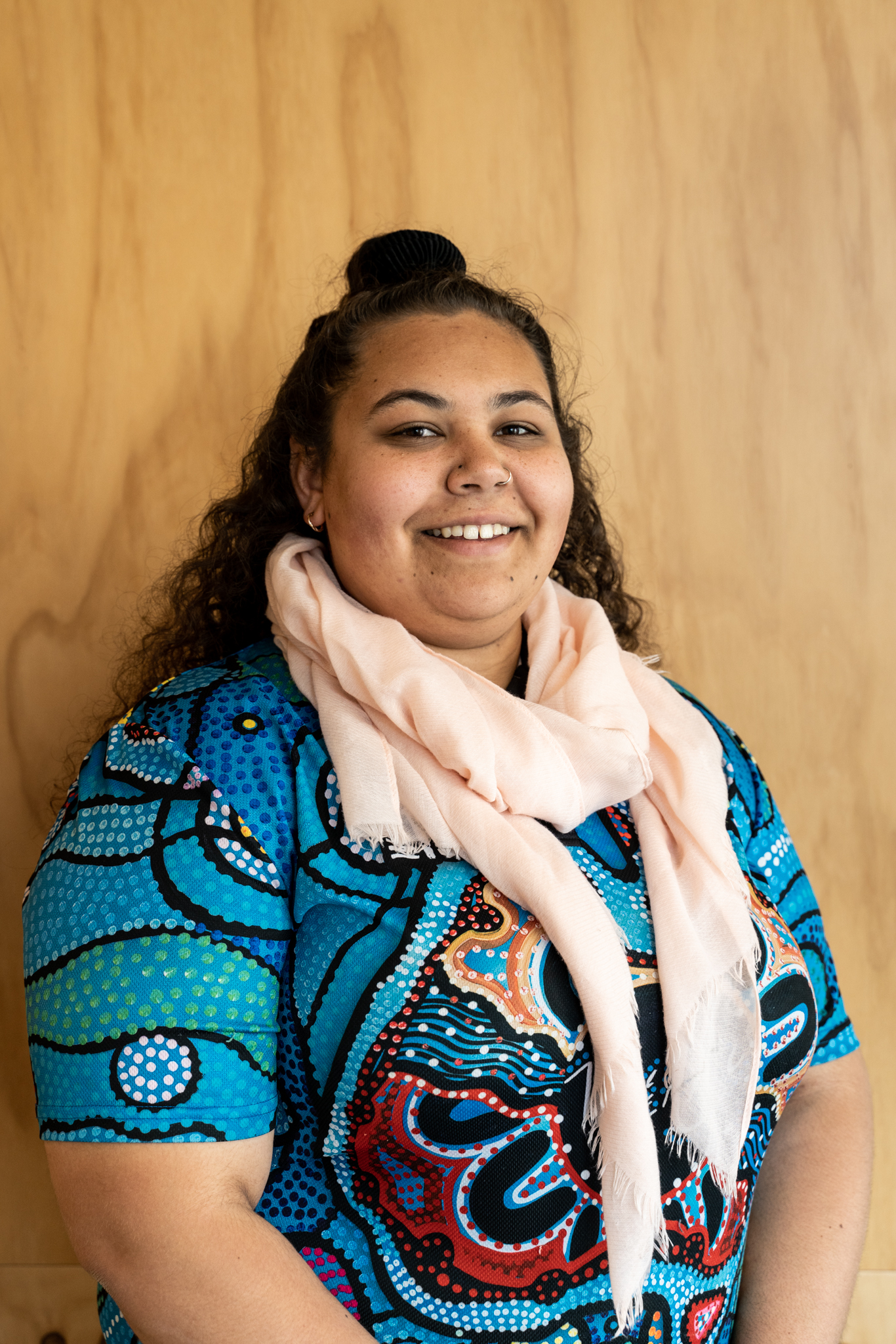 Danikka Calyon: Brockdale
ECU Community Leadership Award
Danikka is described as an inspirational young leader and a fierce advocate for Aboriginal young people. Her community work involvement started as participant in Armadale's Youth Engagement programs run by Save the Children. At just 14, Danikka was selected to become a Junior Coach, responsible for helping run basketball sessions and mentoring younger participants. In 2015, she was selected as an inaugural Youth Ambassador for Save the Children Australia, working to prepare the "Our Voice" report, and brought the priorities and voices of young people to Canberra.
At 17, Danikka attended the United Nations General Assembly to call on world leaders to address key issues facing young people, including equality and Indigenous peoples. She has recently progressed to a full-time Youth Worker role with Save the Children, supporting young people aged 8-13 who have complex needs and may be at risk of entering the justice system.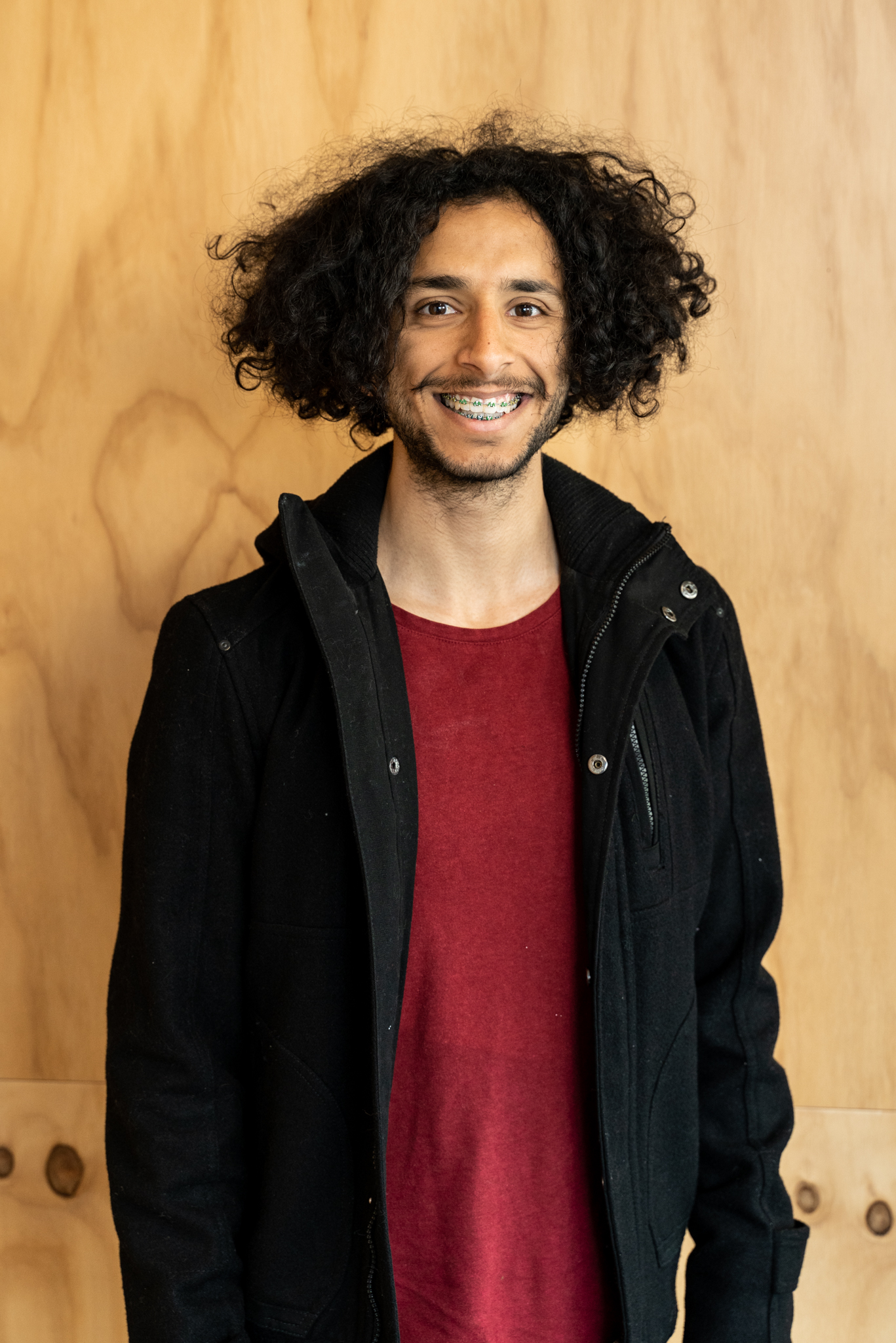 Zal Kanga-Parabia: 24, Hammond Park
ECU Community Leadership Award
"Selfless" and "creative" are two words that embody everything Zal does. He currently works at Propel Youth Arts WA and volunteers at The Perth Observatory, National Science Week committee, and several organisations that focus on reconciliation, and supporting young people at risk to find alternatives and positive ways to express themselves and make use of their time through creativity.
As a volunteer, Zal recently directed the National Science Week Moonboorli (Beyond) event which recognised Noongar science and arts. He also directed the Youth Week WA KickstART Festival in 2018, organising more than 70 free events for more than 7,000 young people.
Zal always looks to support, help and guide young people, especially those of First Nation's, refugee or migrant backgrounds, and to be a voice for young people to advocate for policy change, funding and support.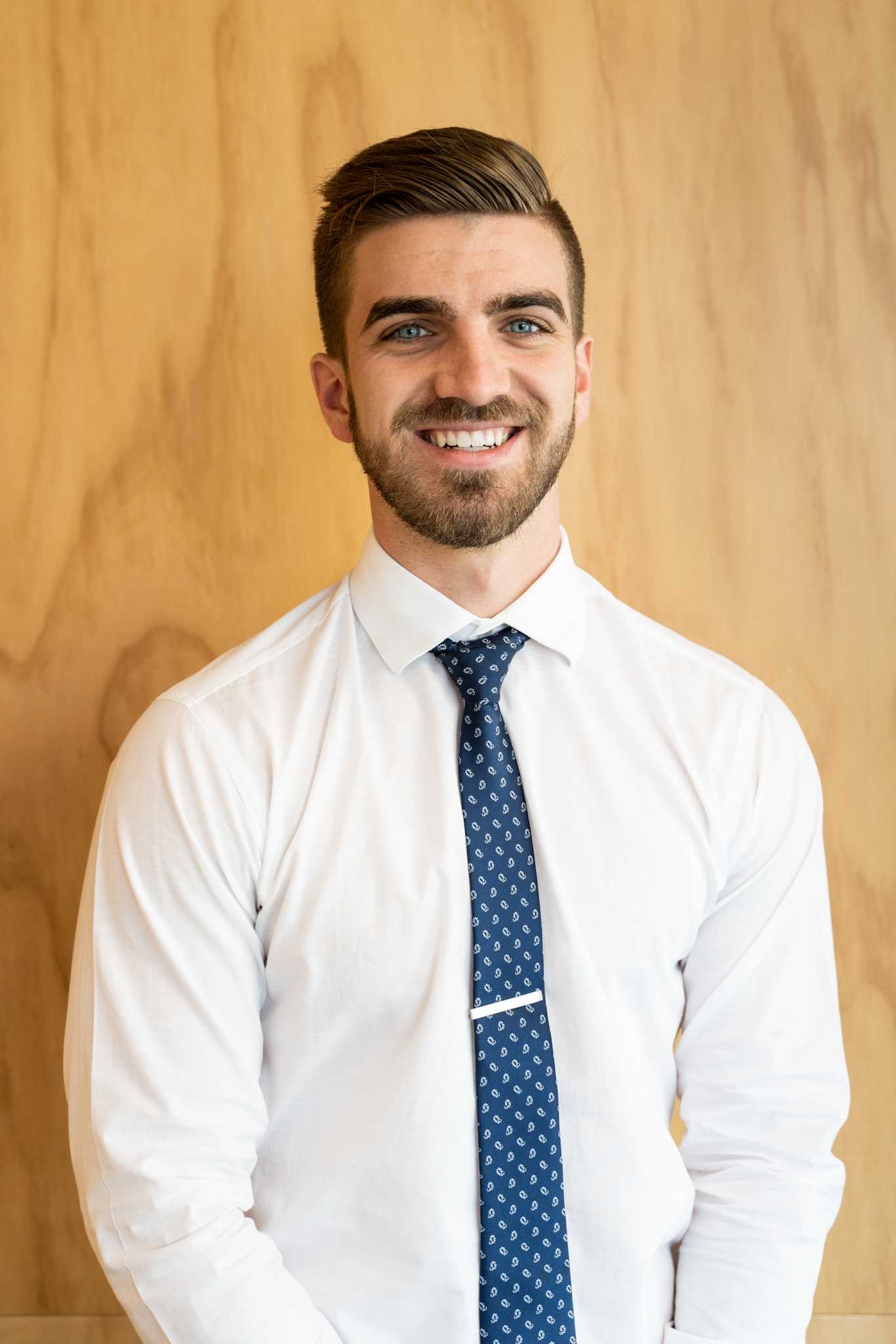 David Castelanelli: 21, Dianella
ECU Community Leadership Award
David is the Founder of Alpha Motivation Group and is a young leader who is well known for educating and empowering high school students in WA. His organisation has developed innovative programs that help to develop online-focused life skills important for the future of work. The programs focus on social media branding and usage and online networking. Over 2,000 students from over 40 different schools have completed their long-term programs, with results including a reduction in social media usage time from an average of 25 hours a week to just 8 hours a week after a 10-week program.
He also sits on the Minister's Youth Advisory Council and has been named as one of Australia's National Top 100 Young Leaders, has coached at the LEAP Leadership Conference in Los Angeles and attended Harvard University, completing graduate studies in leadership and public speaking in 2018.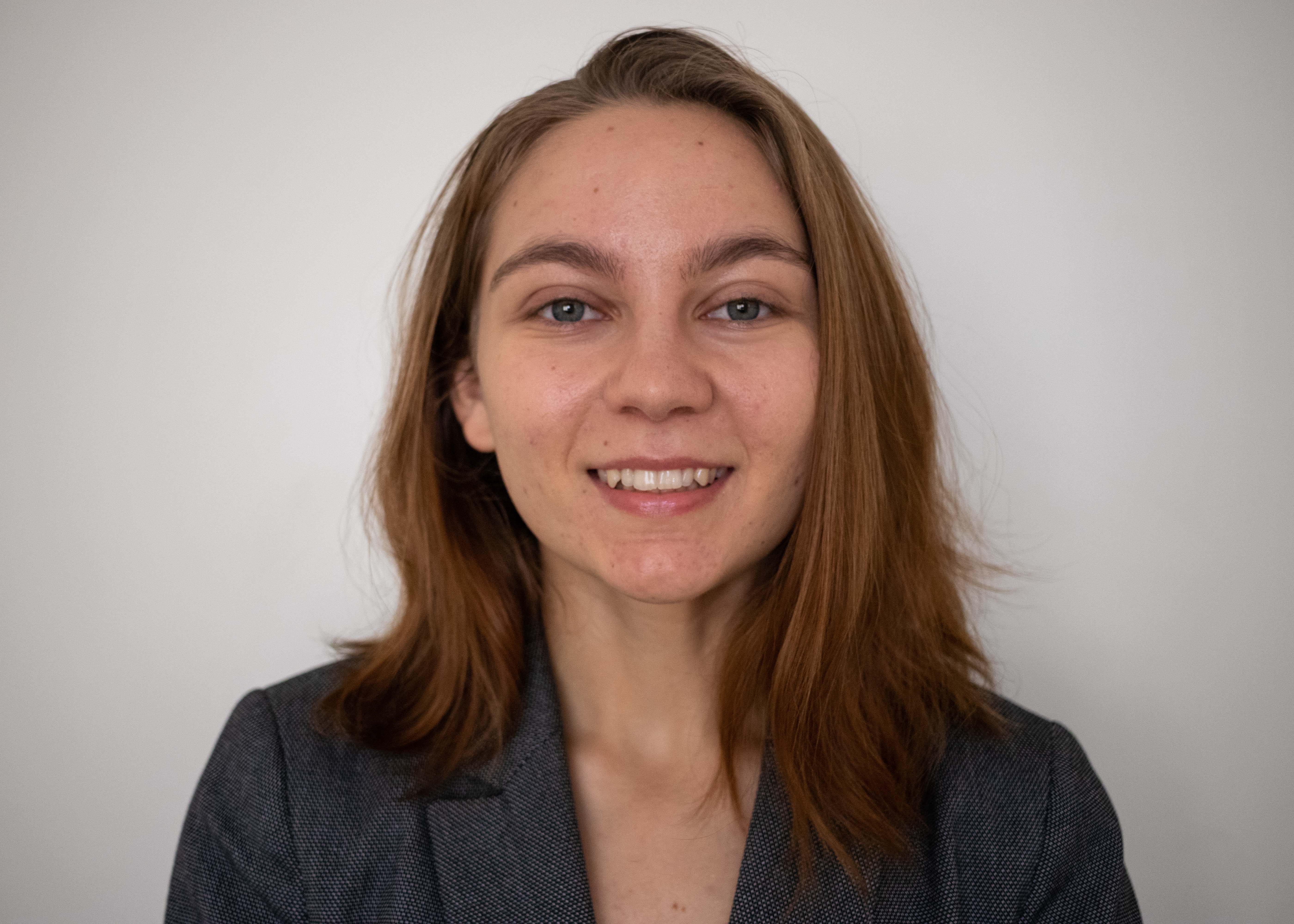 Emily Cole: 20, Broome
The Hope Community Services Positive Achievement Award
At just 20-years-old, Emily has been living with chronic fatigue syndrome for the past seven years, one-third of her life. Despite this, her contributions to community are remarkable. Emily's experience with her illness sparked her interest in mental health and engagement with young people. She expends the majority of her limited energy working in the mental health and community sectors. She is a peer educator Broome Recovery College, a place where people come to learn about health and wellbeing by sharing real life experiences.
Emily works with organisations, individuals and services to address the lack of youth participation and involvement in her community. She sits on multiple youth advisory councils and boards, including serving as the headspace Broome Youth Representative and serving on the Shire of Broome Youth Advisory Council and the Headspace National Youth Advisory Council.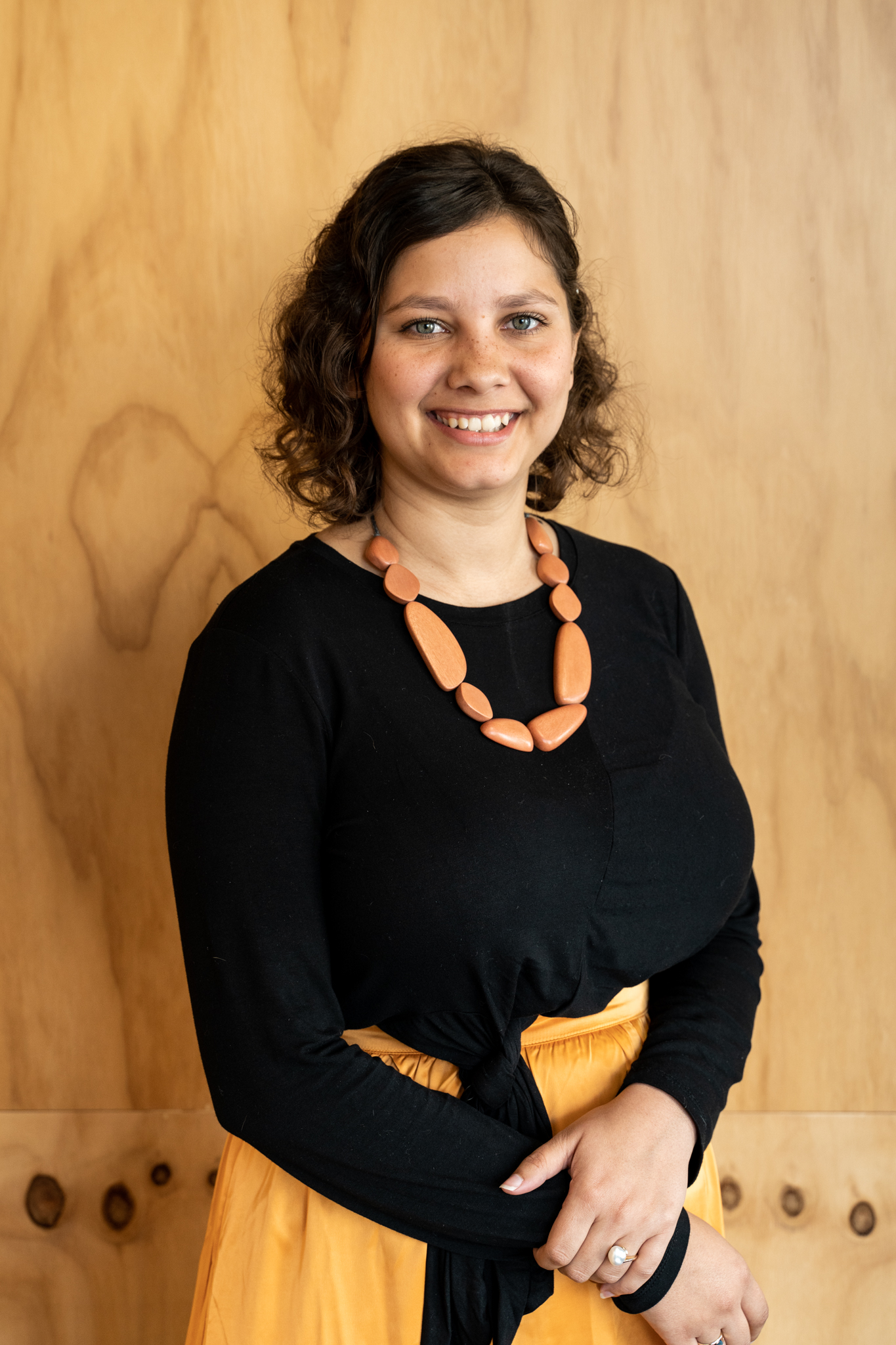 Keisha Calyun: 25, Helena Valley
The Hope Community Services Positive Achievement Award
Keisha was born the eldest of five with cultural heritage mix of English, Dutch and Ballardong Noongar. Her family life has been difficult. With her father rarely present, her mother fought breast cancer twice in ten years, unfortunately losing her battle when Keisha was just 23. After stays with extended family, Keisha and her 20-year-old sister decided to become guardians for their three younger siblings.
Alongside her family responsibilities, Keisha works at the Aboriginal Health Council of WA, where she is helping to develop an online mapping platform that shows availability of health services for regional and remote communities. She is also a Youth Representative on the WA Aboriginal Health Ethics Committee and volunteers for CanTeen, assisting young people whose lives have been affected by cancer.
She ensures that her family continue to embrace their Aboriginal culture through involvement in cultural groups and activities.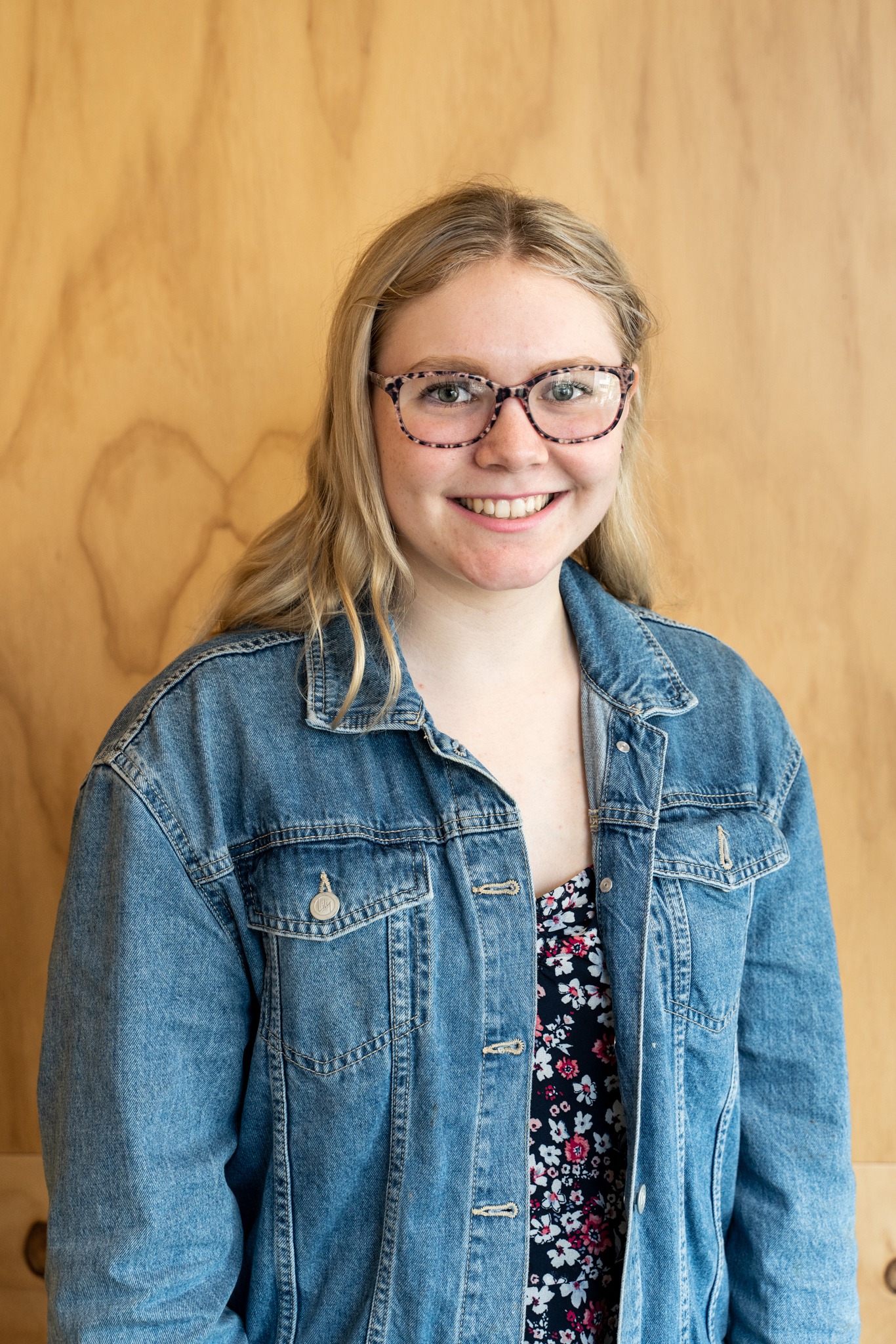 Faith Whitaker: 19, Lockridge
The Hope Community Services Positive Achievement Award
Faith is an inspirational young woman. Both her parents are autistic, which has meant that from a young age, Faith has managed many of the household tasks. When she was ten, her brother was born and diagnosed with Autism, ADHD and incontinence. Again, Faith stepped up. At 15, Faith was diagnosed with Anorexia, a condition she battled until she was 18.
Despite all this, she has been a strong and consistent contributor to community. She regularly volunteers with Girl Guides Western Australia and is a leader at the 5 to 8-year-old Buzzy bee girl guides. Faith also volunteers for a foundation called Cahoots, taking kids with disabilities on camps and gives their parents respite for two nights to a week. She is now working towards starting up body love and self-esteem workshops in schools and is studying social work at Curtin University.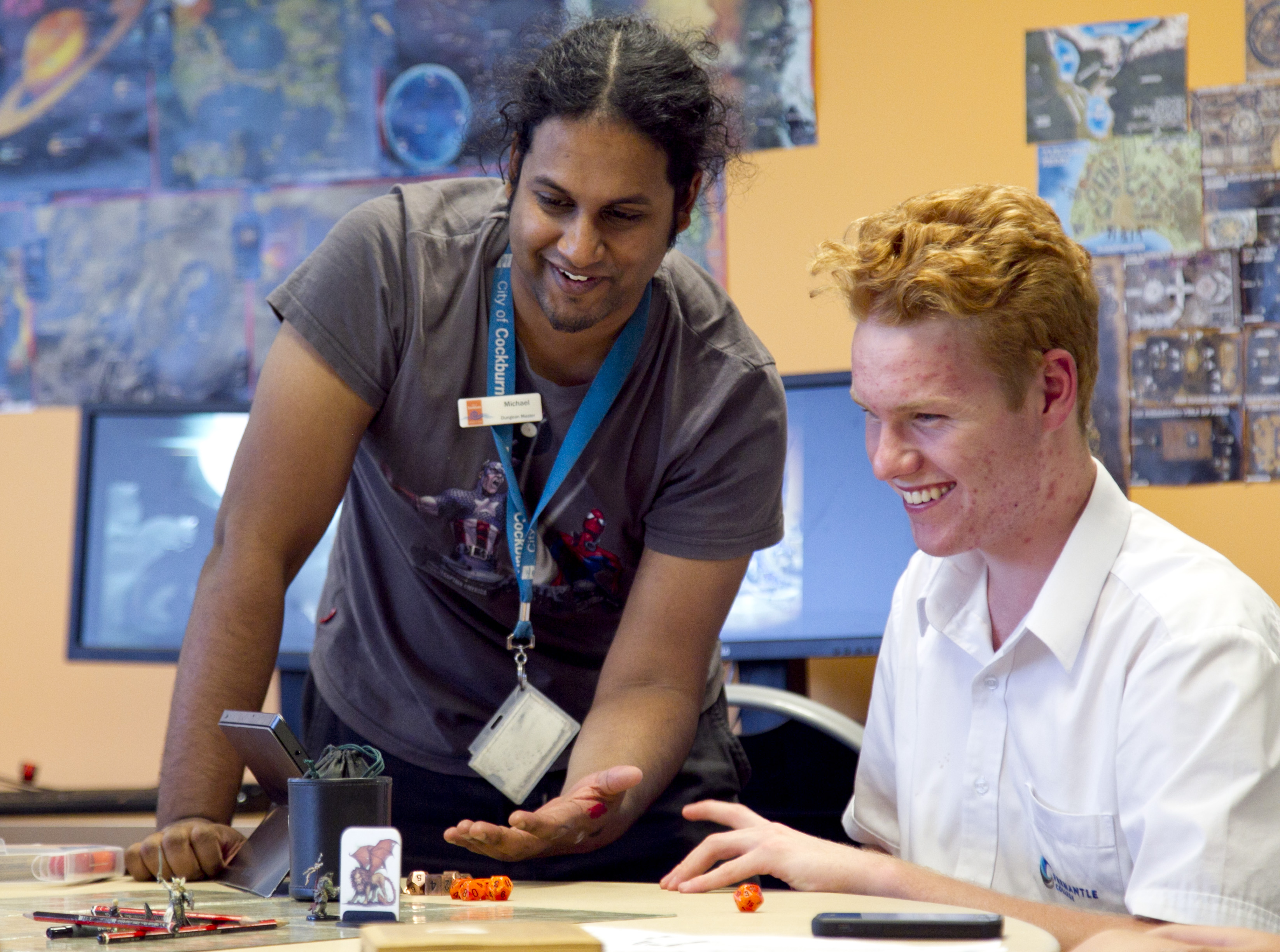 Corey Norlin: 18, Hamilton Hill
The Hope Community Services Positive Achievement Award
Corey is described as an amazing advocate for young people, particularly for those diagnosed as being on the Autism Spectrum. Before his own diagnosis, Corey was seen as different and experienced difficulty at school and at home. After a late diagnosis, he went on to excel academically and persevered through stigmatisation. He blossomed in high school, graduating as Head Boy of Fremantle College.
Corey is now a volunteer at the Cockburn Youth Centre, running Dungeons and Dragons sessions twice a week, helping to help participants to build empathy, social skills and teamwork. He also works as a mentor to young people diagnosed with Autism Spectrum Disorder and has returned to his high school to help support students in the Specialised Learning Program. In addition to all of this, he was recently accepted into university to study Double Degree in Criminology and Forensic Science.
Blue Beanie Projects Limited: Karratha
The Life Without Barriers Organisational Achievement Award – Small
Blue Beanie Projects is a not-for-profit youth organisation based in the West Pilbara that carries the motto: The Spirit of Youth. Strong. Resilient. Empowered. Blue Beanie aim to strengthen young people's self-esteem, resilience, health, social and emotional wellbeing and connection to community through the development and delivery of innovative youth-led projects.
This includes the Pilbara Shine Project, which has produced 11 fashion shows, and 45 community-based workshops for over 750 children and young people from Karratha, Roebourne, Wickham and
Hedland. They have also recently started the Young Men's Program and Support Service working with males 14-18 who have been referred from WA Police and Youth Justice. This is a small organisation doing big things in the Pilbara.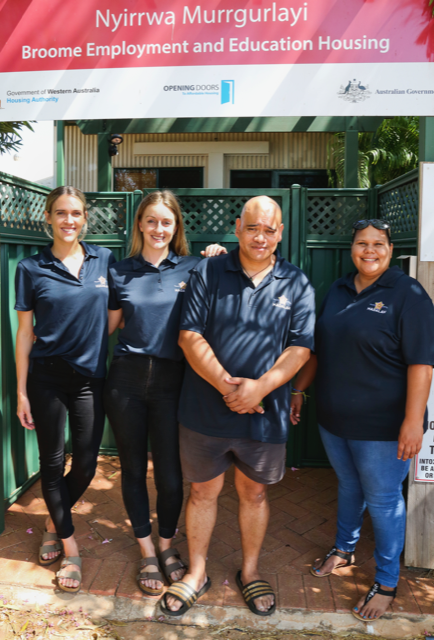 MADALAH Nyirrwa Murrgurlayi Employment and Education Housing Program: Broome
The Life Without Barriers Organisational Achievement Award – Small
MADALAH Ltd. manages the Employment and Education Housing Program named Nyirrwa Murrgurlayi, which means "house for the purpose of work" in Yawuru. The program provides safe, supported and affordable accommodation for young people accessing training, apprenticeships and work opportunities in the Kimberley.
The program offers a unique immersion model where Residential Skill Workers live in with participants. This environment creates opportunity for participants to reach out for assistance in a relaxed environment. The participants demonstrate the program success; Mark, a young man from Broome needed stable accommodation to allow him to complete a traineeship with Sheffield Resources. While accommodated, Mark developed his independent living skills, worked on a budget, obtained his driver's license and learnt to cook. Mark is now working as a full-time drive-in drive-out employee for Sheffield Resources.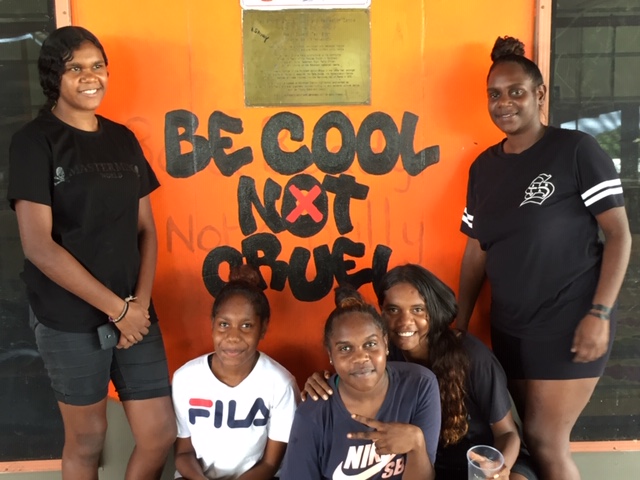 Wyndham Youth Aboriginal Corporation: Wyndham
The Life Without Barriers Organisational Achievement Award – Small
The Wyndham Youth Aboriginal Corporation is a not-for-profit community-based organisation consisting of one representative from each of the local Indigenous family groups. Its mission is to improve the wellbeing of local Aboriginal young people. Their vision is that young people are healthy and feel empowered and capable in their chosen endeavours.
Since first opening in April 2018, WYAC has transitioned from a 6-month pilot program with no confirmed ongoing funding to a medium-sized Indigenous Corporation with multiple income streams. It developed the Wyndham Youth Wellbeing Survey in late-2018 and has rolled it out twice, as a way of tracking current status and improvements. It has also developed and is now delivering a trauma and alcohol and othe drugs-informed case management program for young people aged 8-18.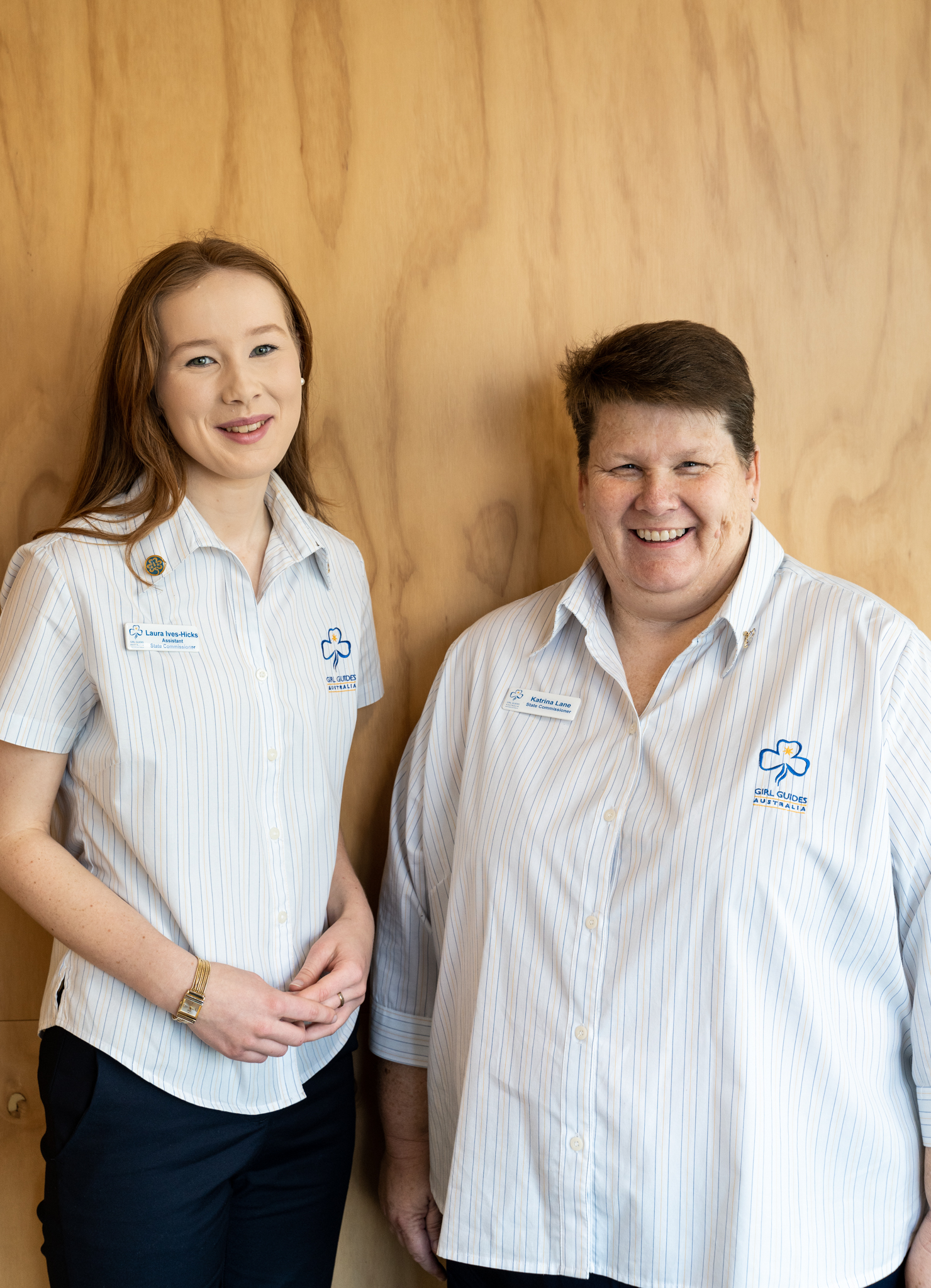 Girl Guides WA: Belmont
The Life Without Barriers Organisational Achievement Award – Small
Research has shown that girls and women, even in Australia, are less financially empowered, more likely to suffer from poor self-image or be victims of family violence and sexual assault, and less likely to try new activities or take physical risks in co-educational situations compared to boys and men. The Girl Guides WA program is designed specifically to redress these disadvantages.
The Girl Guide program is described as transformational in a young girl's life, equipping her with personal confidence and experiences not found anywhere else. Most Girl Guides meet in a local hall once a week and plan their activities, undertaking everything from helping run community events to learning new skills like surfing, juggling, first aid and other outdoor and adventure activities. 
Their recent survey found that more than 90% of girls said they feel more confident since joining Girl Guides.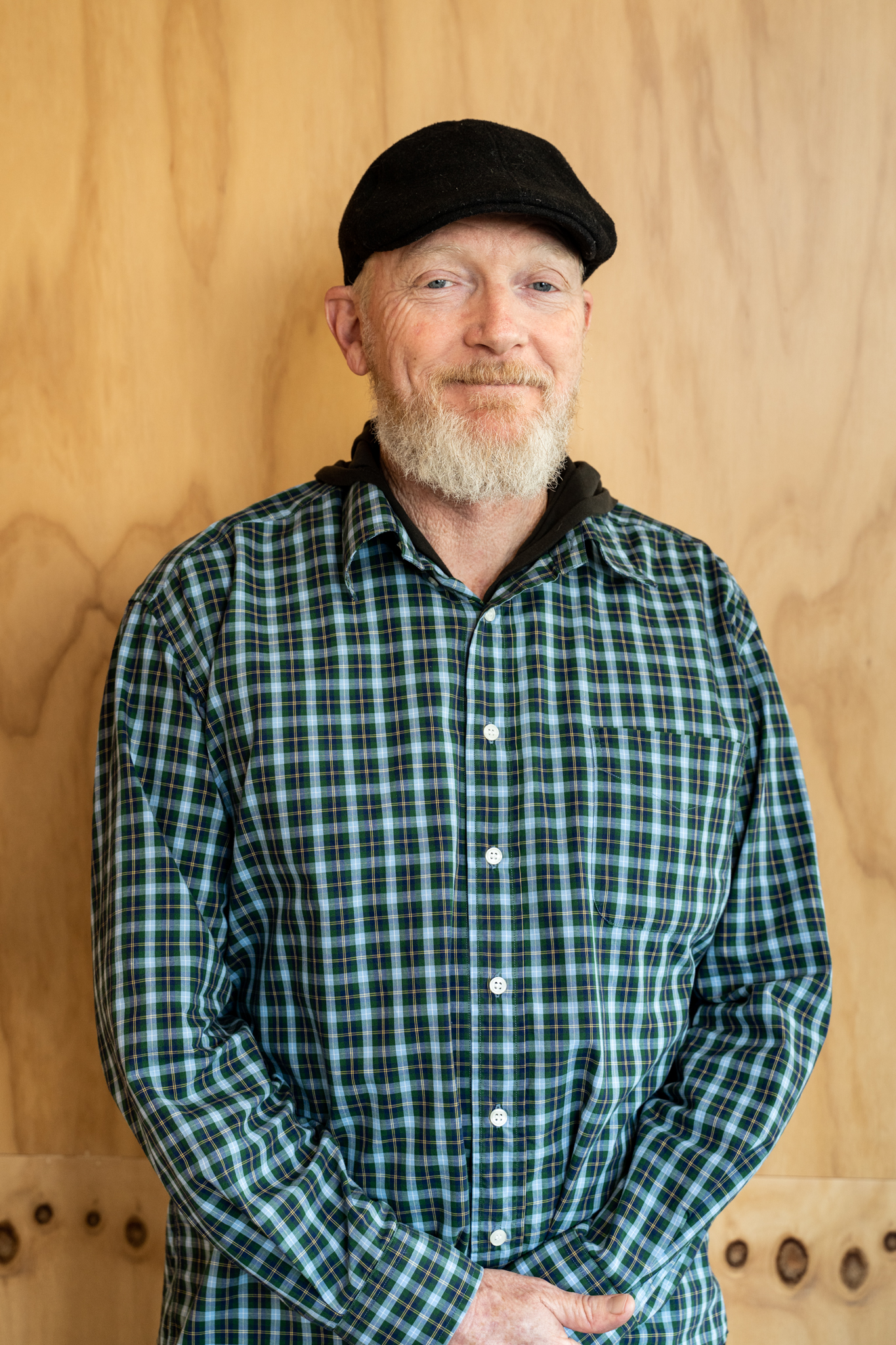 Mark Thomas: Maddington
The Minister for Youth's Most Outstanding Youth Worker Award
Mark is an exceptional youth worker dedicated to working alongside young people and helping them to discover the power of music as a means of understanding themselves and their experiences, and as a tool for building social connection and self-confidence.
In the 1990s, Mark established music programs for at risk and marginalised young people at inpatient drug and alcohol detoxification services. Clinical psychologists reported that the program helped to engage and retain clients who otherwise would see little value in the counselling experience. More recently, Mark independently established a new service called Beatmat Music, a mobile music mentoring program that has been embedded in youth homelessness services across the Perth metropolitan area. In the past three years, Beatmat has provided nearly 2,000 music mentoring sessions to young people who have experienced homelessness.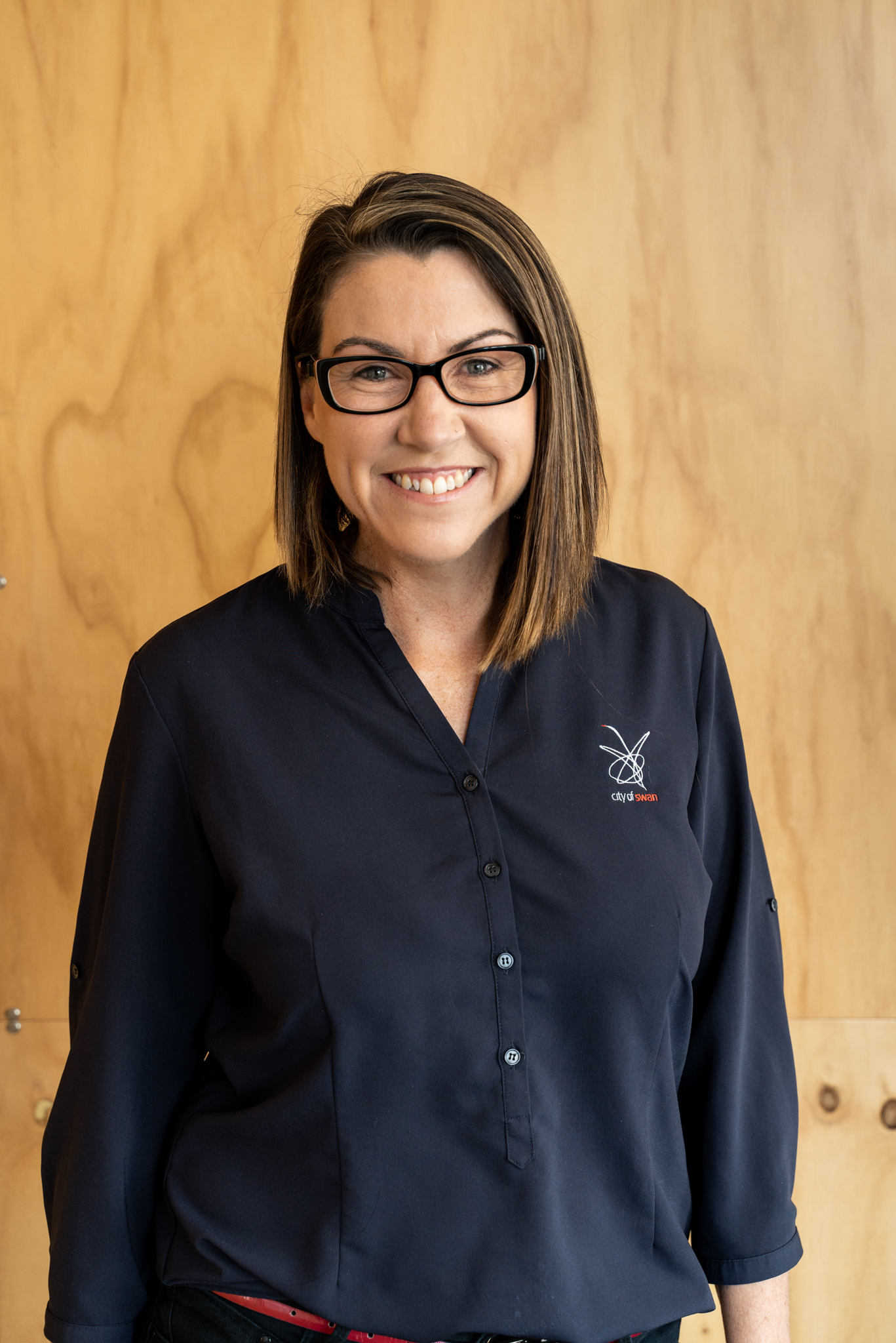 Belinda Baker: Beechboro
The Minister for Youth's Most Outstanding Youth Worker Award
Belinda has been dedicated to the young people in the City of Swan for 20 years, commencing work there in 1999 after completing a Bachelor of Social Sciences in Youth Work at ECU Joondalup. Her achievements include developing and delivering an outreach service for at-risk young people,, developing a needs-based programs for young people including a young mum's group and a breakdance program, and convincing town planners that young people's feedback should be used to inform significant town planning decisions.
Belinda's 11-year commitment to Youth Work WA has helped the professional organisation grow into the strong, well-recognised and respected institution that it is today. She is a presenter of the Youth Work WA Code of Ethics Training and has trained hundreds of youth sector workers to understand their ethical responsibilities, leading to a more informed and ethical sector.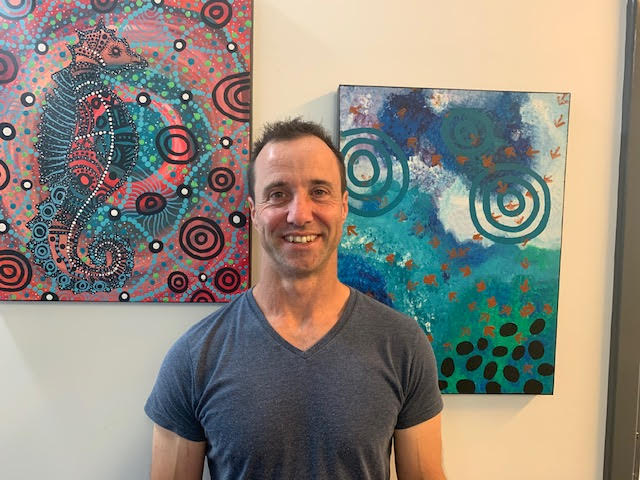 Clay Brand: East Perth
The Minister for Youth's Most Outstanding Youth Worker Award
For the last eight years, Clay Brand has provided holistic outreach services to young people in the WA community through Mission Australia's Drug and Alcohol Youth Service. Clay has engaged and supported approximately 6,000 young people who have identified issues with alcohol and other drugs.
During the first six-months of 2019, Clay assisted 96 young people to seek support for their issues with alcohol and other drug use, provided 465 instances of outreach, supported 133 young people to access the Drug and Alcohol Youth Service (DAYS) and provided ongoing support to 10 young people to complete the DAYS Residential Rehabilitation program.
Clay is an active participant in the youth sector, making vital contributions to the development of new policy, practice and strategies, and has been instrumental in the development of the Mirrabooka Local Drug Action Team as well as the Youth at Risk Network.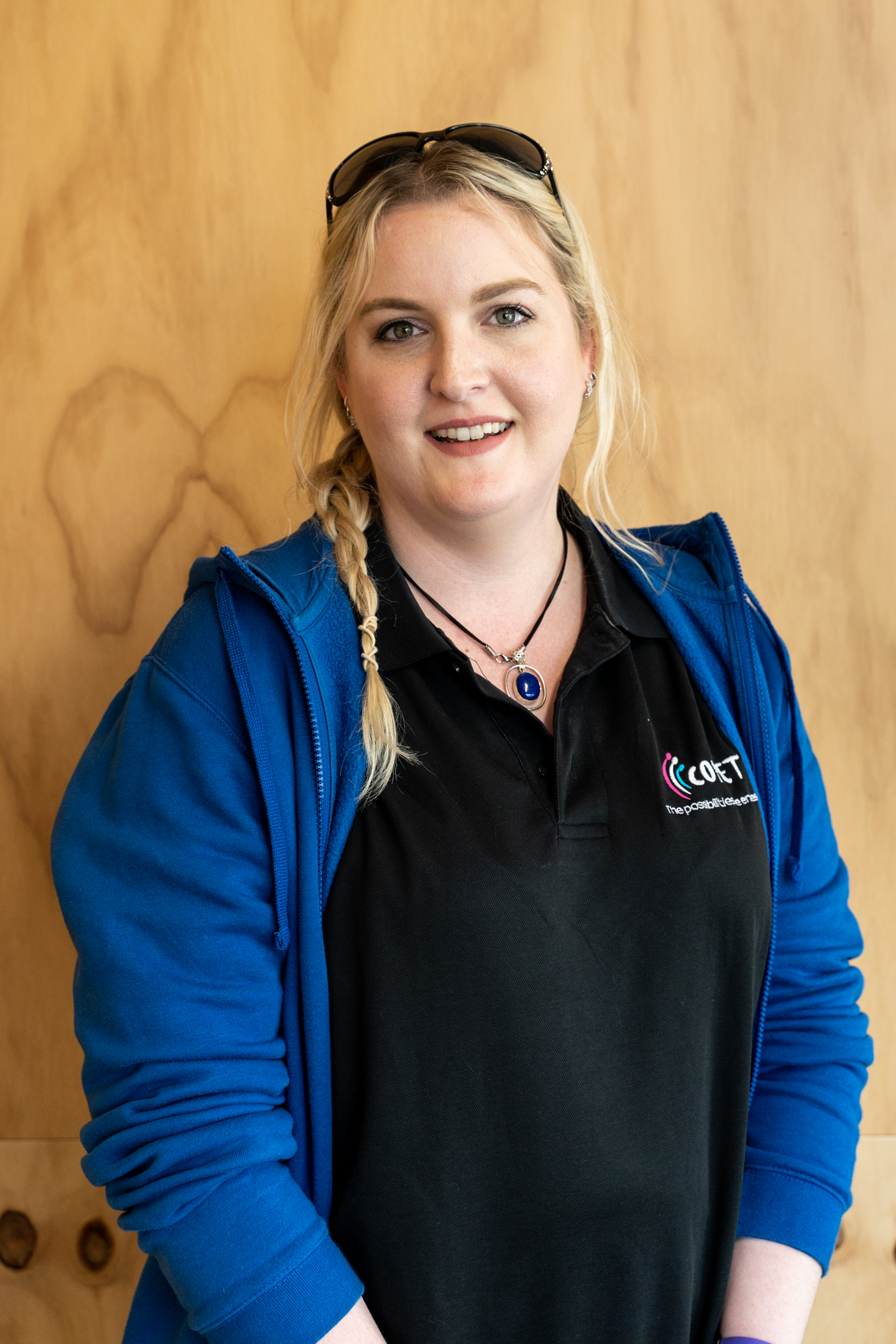 Kristin Briggs: Butler
The Minister for Youth's Most Outstanding Youth Worker Award
Kristin has been a Youth Worker for 12 years and has packed a lot in to a relatively short career. She's worked in youth centres, corrective services, Aboriginal organisations and numerous counselling organisations focusing on drug and alcohol prevention with young people.
In 2016 Kristin joined Comet CaRE School, an initiative that provides alternative education for young people who do not fit into mainstream education because of a poor home life, substance misuse, and juvenile justice involvement. She developed programs to provide a holistic education that incorporates the set curriculum and life skills, mental health education and drug and alcohol education and awareness.
This year, Kristin focused on helping young people reduce their substance use through sport. The students she worked with were involved in the creation of the programs to make sure the programs captured the needs of the young people. She also worked to make Comet more inclusive and safe for LGBTQI+ young people.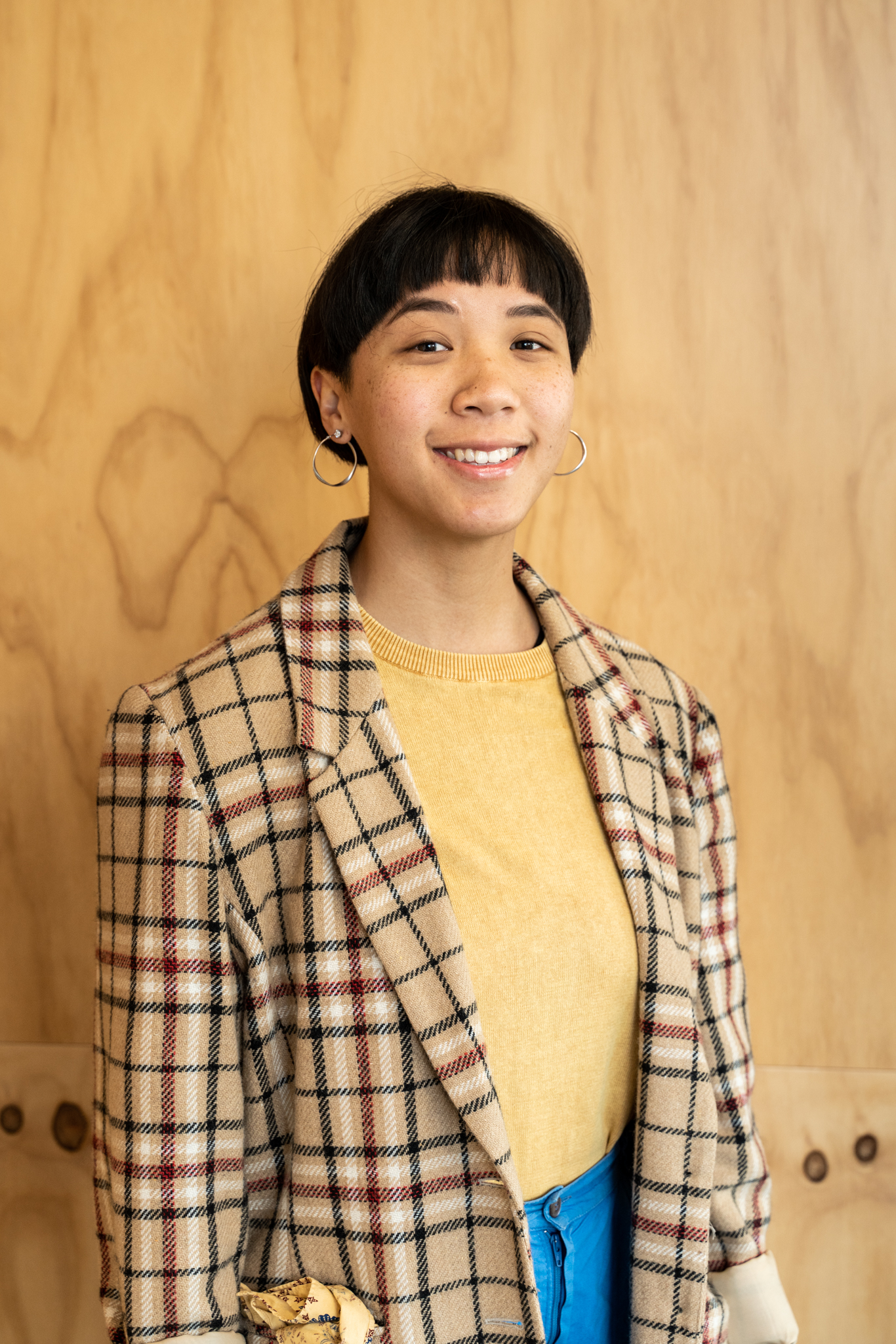 Gabby Loo: 22, North Perth
The Mission Australia Cultural Endeavours Award
Gabby is described as an incredible youth leader, community organiser, artist and curator.
An artist with migrant background, Gabby is driven to improve the marginalising circumstances that migrant and Aboriginal artists experience in the WA arts space.
Gabby is the creator facilitator of Belonging, an interactive platform for creative people from culturally diverse and Indigenous backgrounds to share their stories and explore their identities and cultures. They are also a Youth Advocate in the Diversity Working Group and the creator and admin of the Intercultural Creatives of WA Facebook group, as a space to share creativity, inspirations and art opportunities for people from culturally and linguistically diverse and Aboriginal and Torres Strait Islander backgrounds
Gabby is also the driving force behind a research project focused on Asian migrant history in WA titled Imagined Migrant Futures, empowering members of Asian communities shared their experiences as settler migrants in WA.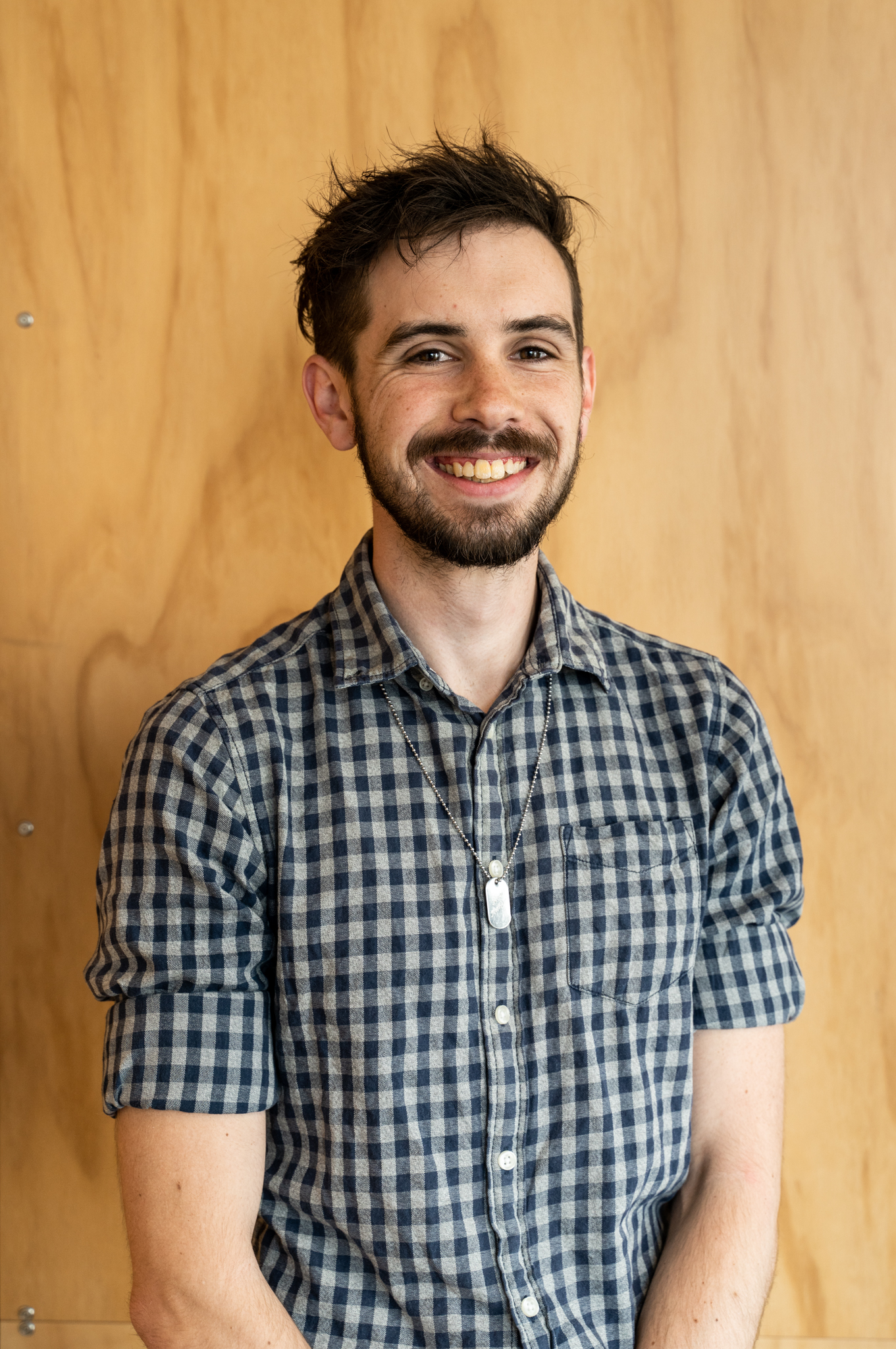 Kobi Morrison: 25, Kewdale
The Mission Australia Cultural Endeavours Award
Kobi is a young man who will be the carrier of his culture for future generations. He founded Koondarm Choir to enable young adults interested in singing to build their understanding of Aboriginal culture through music. He also founded the Noongar Songs in Schools Project entitled Madjitil Moorna, a language and cultural initiative rolled out in Perth schools and led by young Indigenous music directors. The program introduces primary school age children to Noongar language through song. Through the program, Kobi collaborated with 100 Newman College students to record a song and for the Polly Farmer memorial service at Optus Stadium.
The revival of language through song has always been a project close to Kobi's heart and he is leading interactive projects with the assistance of Noongar Elders, an experience he describes as very humbling.
Tied to Culture: Year 12 Christchurch students: Dontay Bolton (Katanning) Liam Henry (Tammin) Isaiah Butters (Halls Creek)
The Mission Australia Cultural Endeavours Award
Tied to Culture is a newly established tie design company run by three Indigenous students at Christchurch Grammar: Isaiah, Liam and Dontay. Their Indigenous-inspired designs are used to create deadly and eye-catching ties that stand out amongst the crowd. The boys worked together to design a series of professional, stylish ties perfect for dressing up or down. The tie designs provide a simple way to celebrate and embrace Indigenous art and culture.
Through their venture the boys have learned about not only business, innovation and marketing – it's also enabled them to turn a small profit to purchase school requirements and a first car for one of the boys.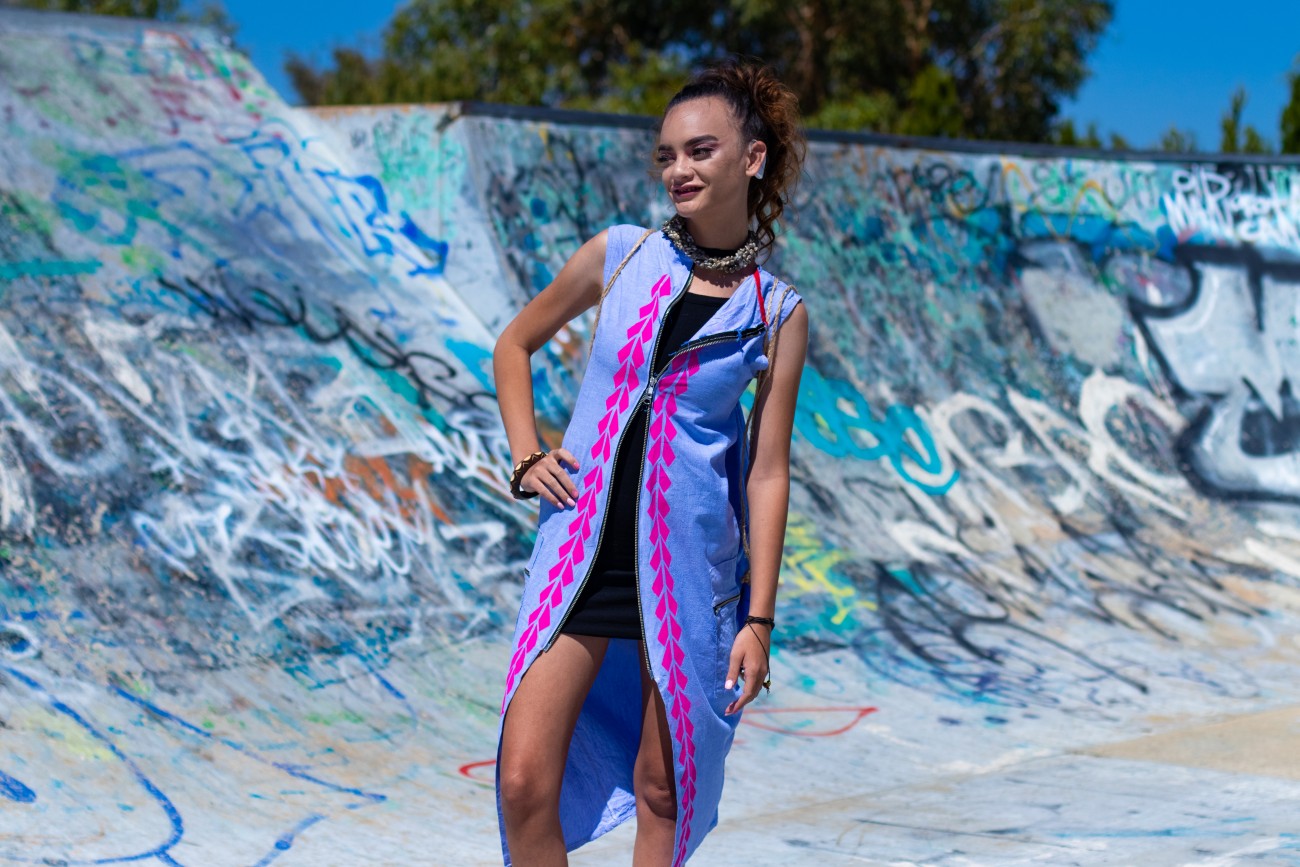 Tia Semi: 21, Greenfields
The Mission Australia Cultural Endeavours Award
Tia is a 21-year-old, Perth-based emerging model and fashion designer. She also has cerebral palsy, intellectual disability, epilepsy, and is deaf. Tia has utilised her career as model and designer to travel across WA and this year, has also travelled interstate and internationally.
2019 has been a breakout year for Tia as she showcased her designs in three Indigenous and Pacific Island runway events. Tia is particularly proud of her Samoan heritage, which largely inspires her clothing designs. She regularly participates in Samoan dance and has put on runways as part of Samoan Independence Day in Perth.
Tia is passionate about inspiring others to follow their dreams, especially those who live with disabilities. She is an advocate for never giving up, even if that means failing at first.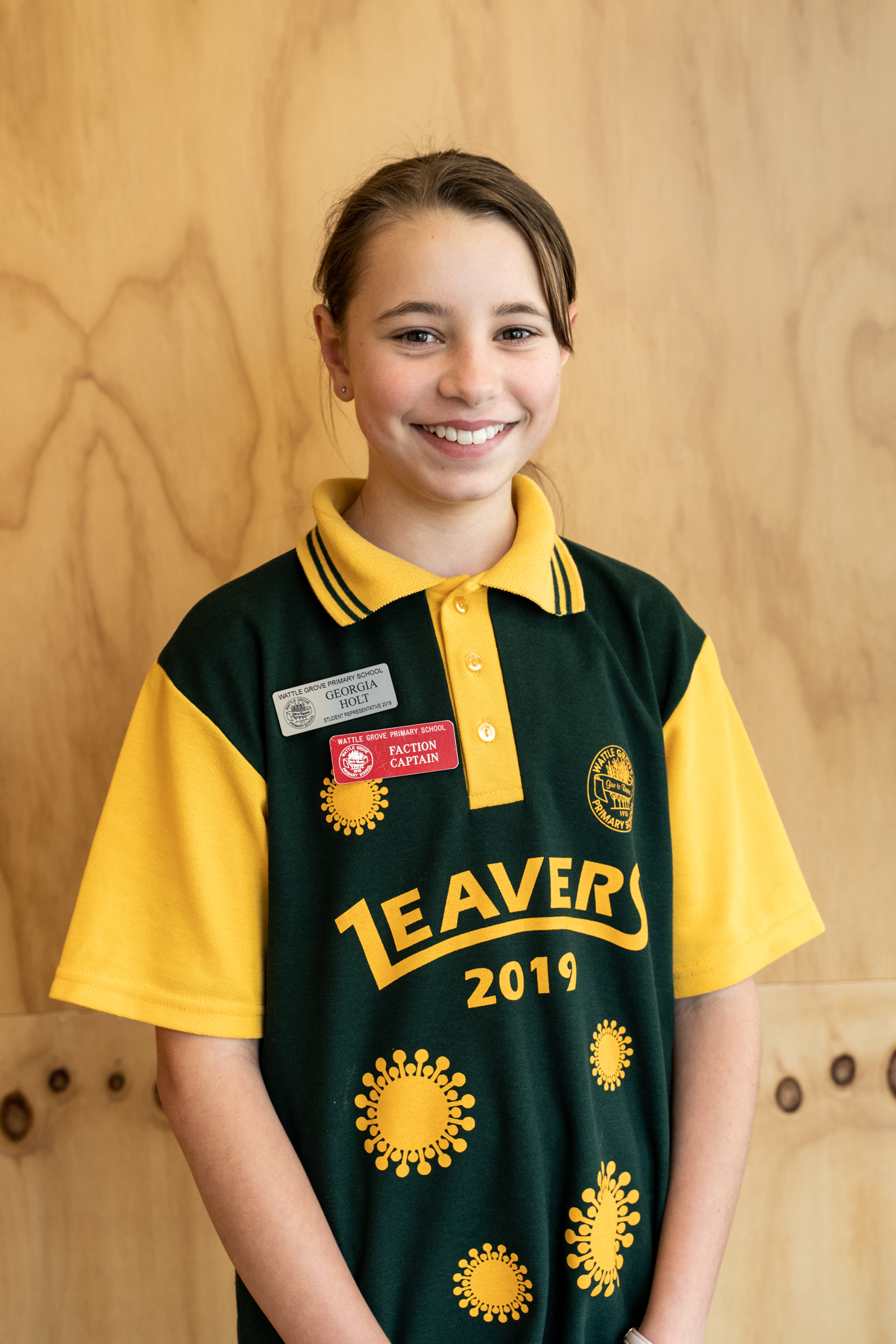 Georgia Holt: 12, Wattle Grove
The Youth Futures Innovation for a Sustainable Future Award
Georgia's involvement in community and sustainability started when she contacted her local council to request rubbish bins in a local park which was frequently littered. She didn't stop there; Georgia identified that 7-11 slurpy and coffee cups were major contributors to waste and wrote to the Chairman of convenience store chain 7-11 to outline her concerns over the environmental impact of these single-use products. The 7-11 Chairman responded by visiting Georgia at her home to discuss plans to remedy the environmental impacts.
She continues to care for the environment and her community, participating in Clean Up Australia Day, running 12 km in the HBF Run for a Reason to support cancer research and assisted in the planting of over 300 seedlings in Beckenham. She even coordinated her local Winter Warmer Cup a Soup campaign, raising 700 packets of soup.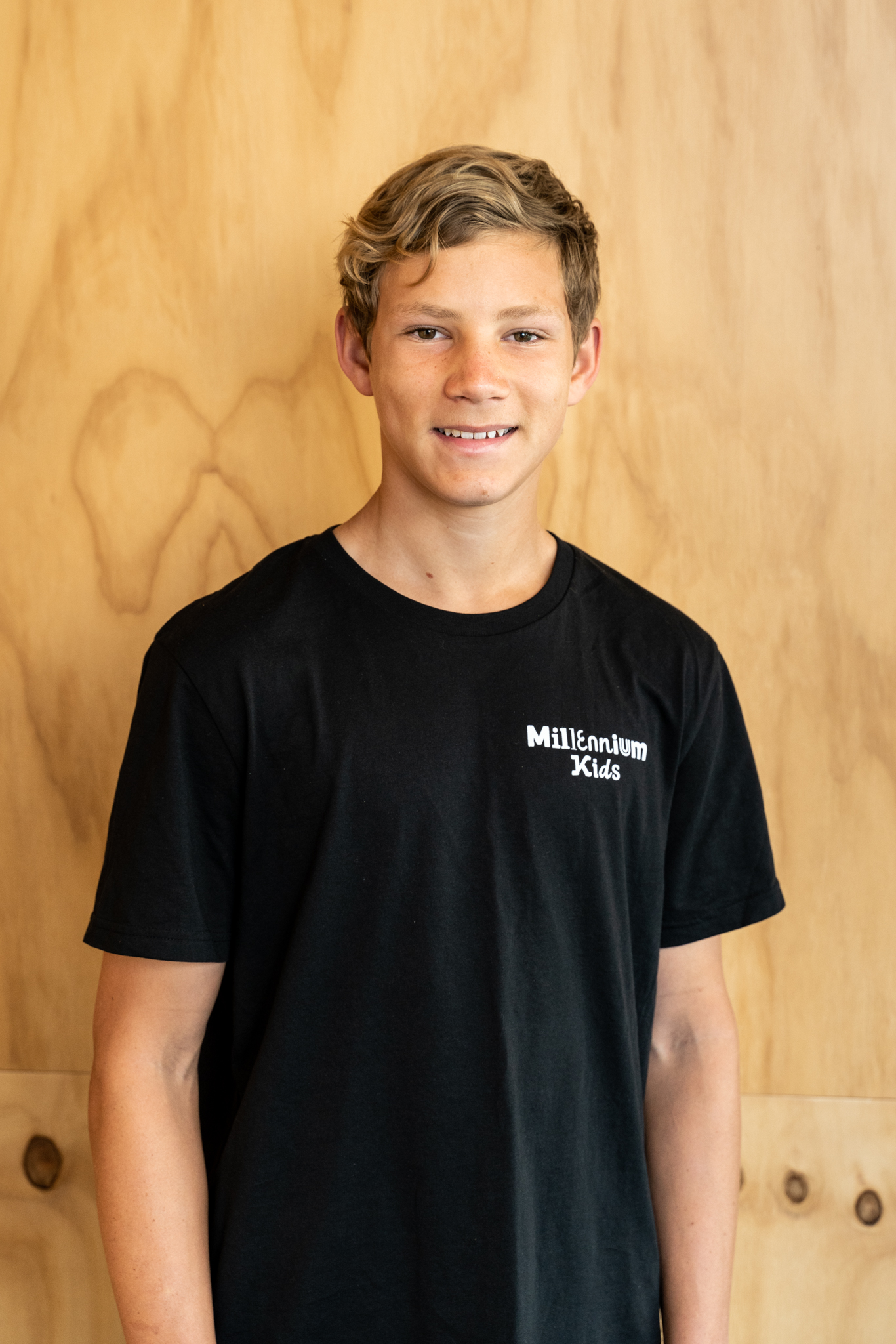 Jacob Cassey: 15, Nedlands
The Youth Futures Innovation for a Sustainable Future Award
Imagine being 11-years-old and representing your school at a Millennium Kids conference to share ideas about the environment. You join a communication workshop and present an idea to develop an innovative online tool for young people who want to change the world, but don't have the networks or mentors to help make their ideas come to life. Pipe dream? Not for Jacob. He took the idea from concept to completion in three years and was integral in securing funding from Lotterywest. The website is now attracting global interest.
Jacob's contributions don't stop there. He is involved in Millennium Kids fieldtrips and has undertaken tree planting to revegetate an area for habitat for Black Swans. He also volunteers at Australia Day to help educate the public about waste and is working with Country Road, featuring on their new website to tell his story about sustainability.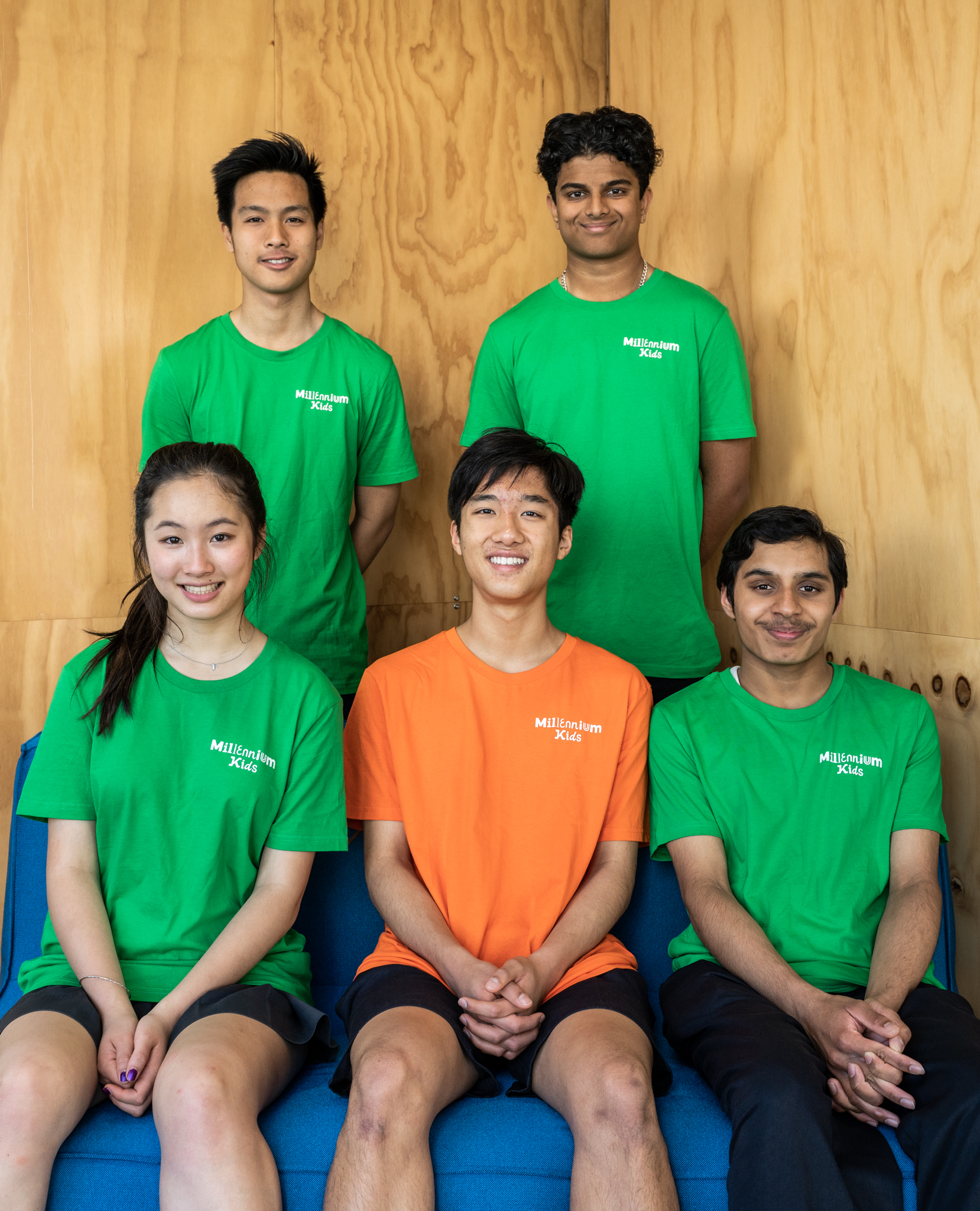 Edulis: Perth Modern School students: Hoang Trinh, Khushal Shah, Dylan Vekaria, Annabel Cheuk, Taliel Boog and Jason Nguyen
The Youth Futures Innovation for a Sustainable Future Award
Edible cutlery could be the way of the future thanks to Hoang, Khushal, Taliel, Dylan, Annabel and Jason from Team Edulis. The group attend Perth Modern School and attended the Millennium Kids Inc. workshop on the United Nations Sustainable Development Goals in 2016. During the workshop, the then-Year 7s came up with an innovative idea: to invent edible cutlery and reduce the plastic fork and spoon waste in their school. They raised funds and found a mentor in the head chef of Fremantle restaurant Bread in Common. The group worked together to develop a recipe and create moulds for the spoons and began prototype trials.
The resuilting product has been featured in The West Australian and on Today Tonight, and will soon showcase at six community events, determined to make their concept a reality.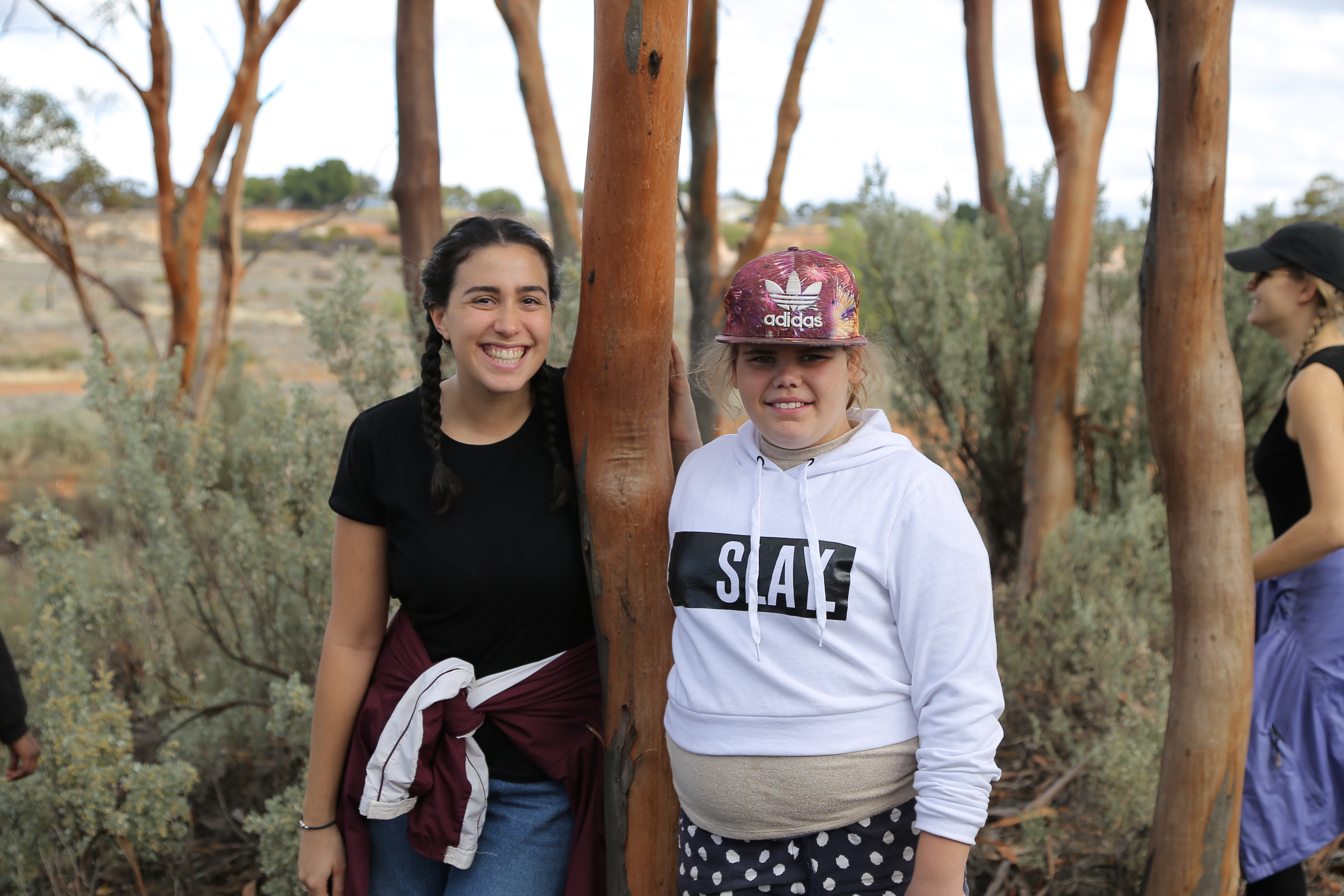 Kids on Country: Jasmin Parker (12), Tamara and Krystal Donaldson (15), Dolly Sambo (12) and Naomi Campbell (13), Coolgardie
The Youth Futures Innovation for a Sustainable Future Award
Kids on Country is a youth-led initiative in Coolgardie, designed by Indigenous young people, for Indigenous young people. The group leaders have developed the Skills for Life Program - a series of sustainability leadership field trips for young indigenous kids from their town. The inspiration came from a desire to get out on Country and learn culture alongside elders, scientists and artists. The young people live in the Great Western Woodland, the largest intact temperate Mediterranean Woodland left in the world.
They now have field trips five times a year, learning stories and language from the area, developing fire management skills and studying Mallee fowl nesting and monitoring for conservation purposes. The group has hosted international scientific delegations on Country and have even produced a video to educate the wider community about the Mallee fowl.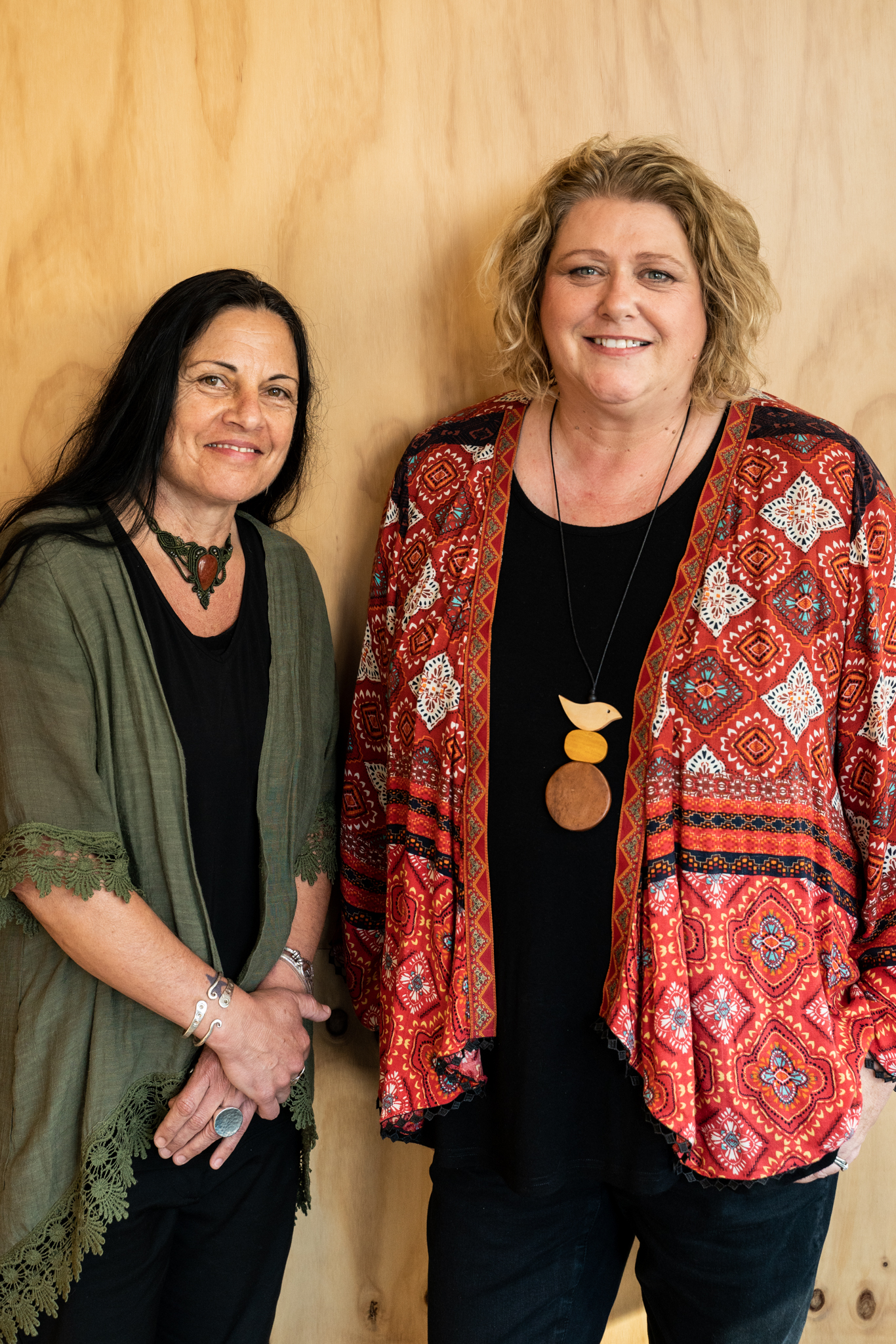 Indigo Junction: Midland
The YMCA Organisational Achievement Award – Large
Indigo Junction (formerly Swan Emergency Accommodation) has provided place-based services to Midland and the surrounding areas for almost 40 years and has over 30 full-time staff, 27% of whom are of Aboriginal descent. Indigo Junction provides a sophisticated suite of early intervention and prevention programs to young people, families and individuals.
Their programs include the Strong Father's Program, which connects Aboriginal men to services, community and each other through, and empowers Aboriginal fathers to learn about their parenting while discovering their strengths and overcoming barriers. The LIFT program supports young people with complex needs who are leaving the care system. Young people are supported to acquire independent living skills and tenancy management concepts that lead to long-term accommodation.
Overall, based on observation, data, anecdotal evidence and sector research, Indigo Junction has prevented homelessness, family breakdown, unemployment and missed employment opportunities, criminal activity and distress, embarrassment and shame.
Anglicare WA: East Perth
The YMCA Organisational Achievement Award – Large
Anglicare WA has a long and significant history of empowering young people in Western Australia, with services in housing and homelessness, mental health, suicide bereavement, young parents' support, social and emotional wellbeing, domestic violence and sexual abuse counselling. In the last year, Anglicare WA's youth services directly assisted approximately 7,100 young people. The organisation as a whole assisted 44,000 people across the state, including children, young people, families and communities.
Anglicare WA's achievements in the last 12 months include headspace Pilbara delivering over 400 individual support sessions to young people in its first year of operation, with 53% identifying as first-time help-seekers. The CYPRESS program has helped over 1,200 children, young people and carers bereaved by suicide in the last year. Anglicare's Foyer Oxford has delivered significant outcomes young people who have experienced homelessness, with that 90% of young people living at Foyer Oxford having sustained engagement in education and employment.
Mission Australia: Belmont
The YMCA Organisational Achievement Award – Large
Mission Australia provide several community-based support programs across WA designed to address the individual needs of the communities in which they work and include alcohol and other drug treatment and counselling, housing, metal health support, immediate responses to domestic and family violence and education and training support.
One of their key pieces of work in the last year has been the Mission Australia Annual Youth Survey, providing insights into young people's hopes, aspirations and concerns. With more than 28,000 young people participating, Mission Australia used the feedback to make recommendations to Government to improve the lives of young people, including advocating for early intervention programs for young people facing family conflict and mental health concerns in order to prevent homelessness, as well as increased Youth Allowance and rent assistance payments and boosted investment in affordable and appropriate accommodation for young people.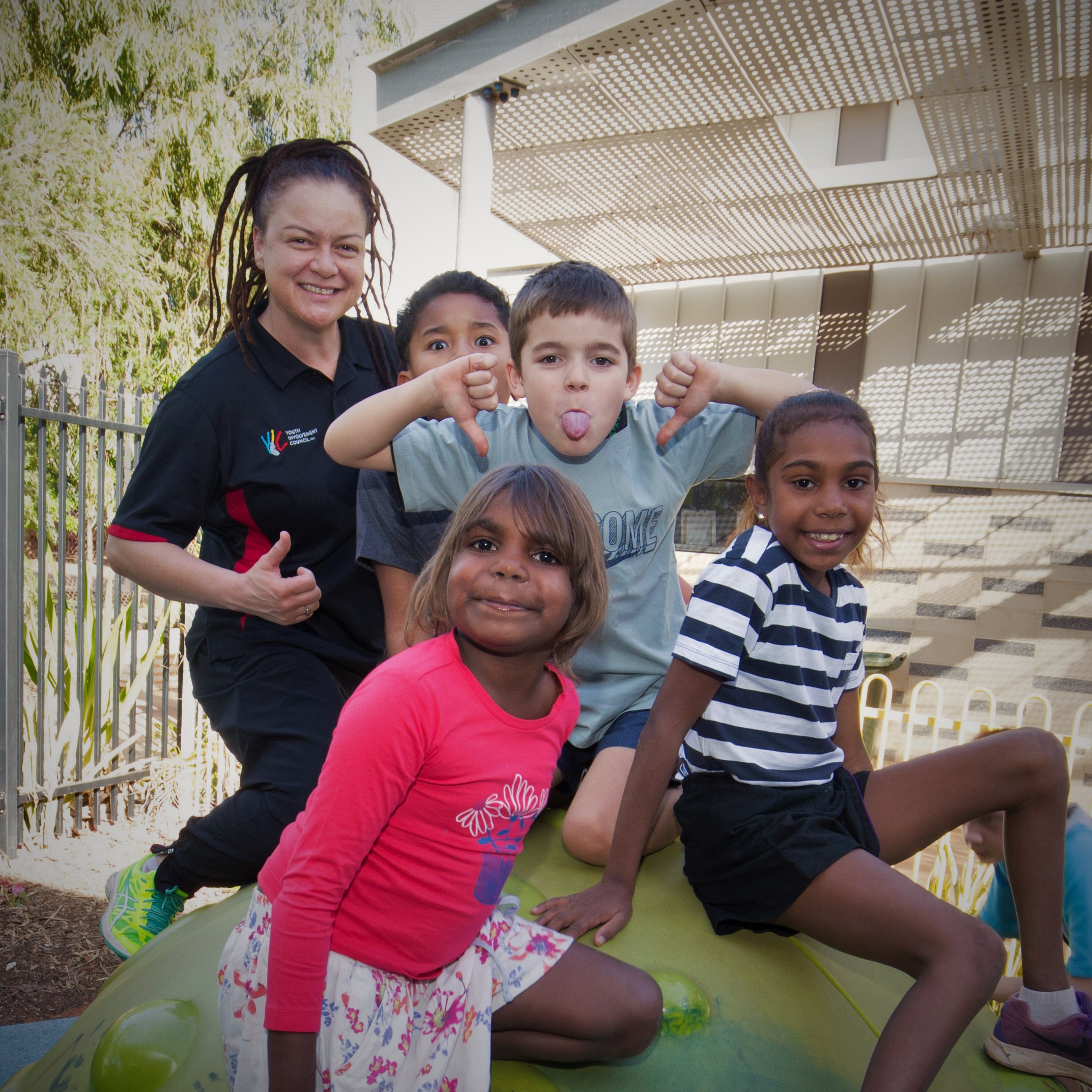 Youth Involvement Council: South Hedland
The YMCA Organisational Achievement Award – Large
The Youth Involvement Council works with at-risk young people in the Pilbara to bring positivity to their lives. The organisation employs over 40 people, more than 30% of whom identify as Aboriginal. Working with Hedland's most vulnerable youth, the Council runs several programs to help improve the lives of young people in the community.
Through Deadly Hearts, the Youth Involvement Council engages with 30 young people aged five-to-10-years-old, providing healthy food and activities after school. Their Youth Centre is focused on education, recreation and diversion, and is an after school drop-in centre for 11-17-year-olds. Their Youth Accommodation Program provides crisis accommodation to young people impacted by homelessness, helping 50 people annually by providing safe accommodation when they have nowhere else to go. Their Mingle Mob aims to reduce anti-social and criminal behaviour and keep kids safe. The team is on the street at night talking to kids, looking out for them and providing support where needed. The Youth Involvement Council also runs a school attendance bus, helping to remove barriers to kids attending school each day.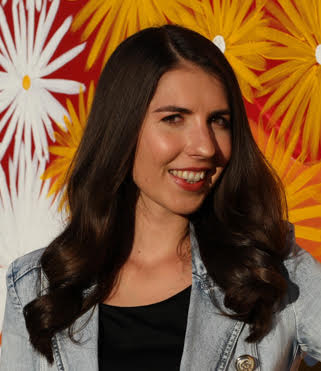 Isabel Moussalli, ABC, for Kalgoorlie-Boulder Youth Centre
Charmaine Dragun Memorial Award
Originally from Perth, Isobel graduated from Curtin University in 2014 with a Bachelor of Arts in Journalism. At just 20, Isobel moved to the eastern states to work across commercial radio and television before returning to WA last year. She currently works as a multi-platform news reporter with the ABC, based in Kalgoorlie.
Her story focused on the lack of progress on a dedicated Aboriginal youth centre in Kalgoorlie, two years after it was recommended at an emergency summit.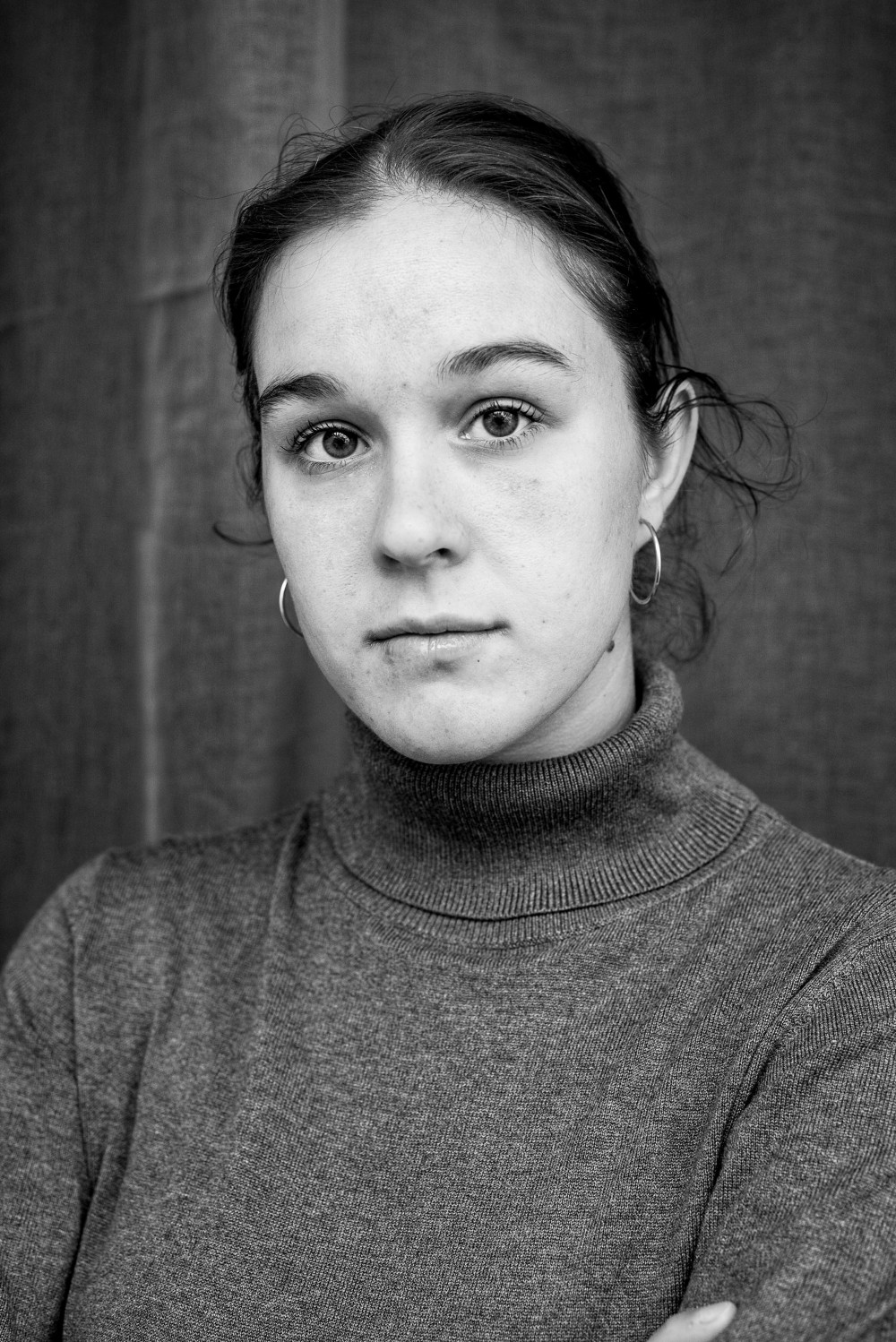 Marta Pascual Juanola, WAtoday, for Young and invisible: WA man's four-year battle to get back on his feet
Charmaine Dragun Memorial Award
Marta is an award-winning photographer and journalist with a focus on social justice issues.
Her piece told the story of Sun McIntyre, a 27-year-old who never realised he was homeless until a photography run by project by YACWA made him see his three-year ordeal to find a home was more than simply moving around. Marta's story took readers through Sun's journey of homelessness, including the gap between youth and adult support services as he moved around from home to home.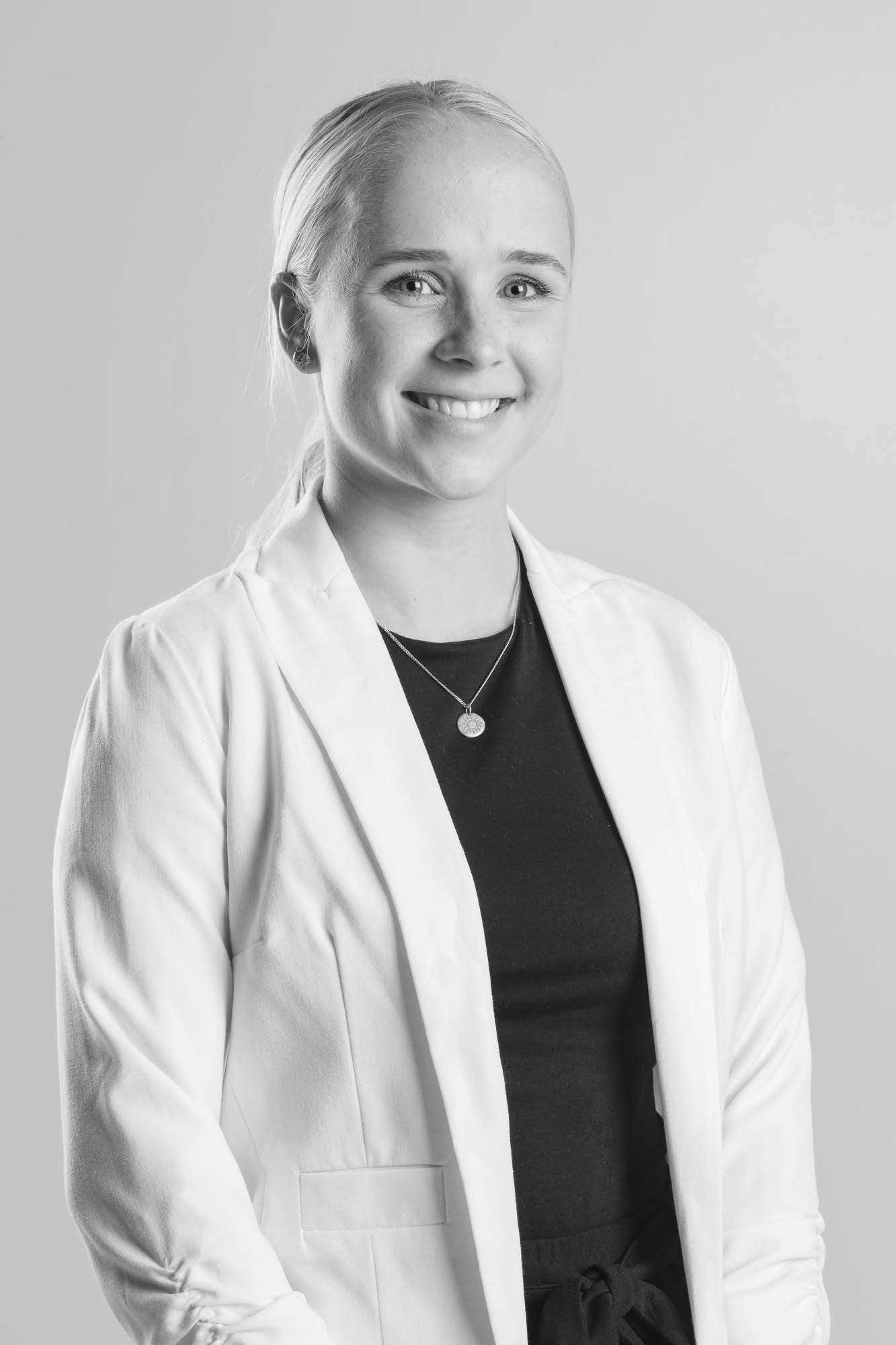 Madeleine Cross, 21, ECU Broadcasting, for 20Talk: Fighting for Mental Health
Charmaine Dragun Memorial Award
Madeleine is currently undertaking a Graduate Diploma of Broadcasting at Edith Cowan University, where she produces and presents weekly live radio shows. Her radio piece focused on 20talk, a male-focused mental health group that provides a safe place for young men to talk about issues, without the stigma around professional help.
She interviewed founder Leighton Bradfield and renowned mental health expert Professor Patrick McGorry, Professor of Youth Mental Health at the University of Melbourne and a Founding Director of headspace.